Sports
History will be written once again, You have my word. – Ronaldo
History will be written once again, You have my word. – Ronaldo
Manchester United have officially announced the signing of former Juventus superstar Cristiano Ronaldo. Following the announcement, Ronaldo reacted to the announcement of his return by putting out a message on his verified Facebook account.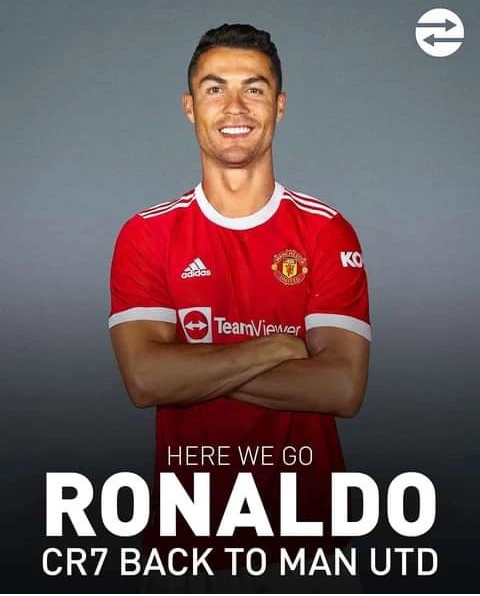 In his message, the club legend referred back to how much impact Manchester United has had on his career. He said that the love the old Trafford crowd show to him is an ending one. In his message, he told them that they have made history together and history will be written once again.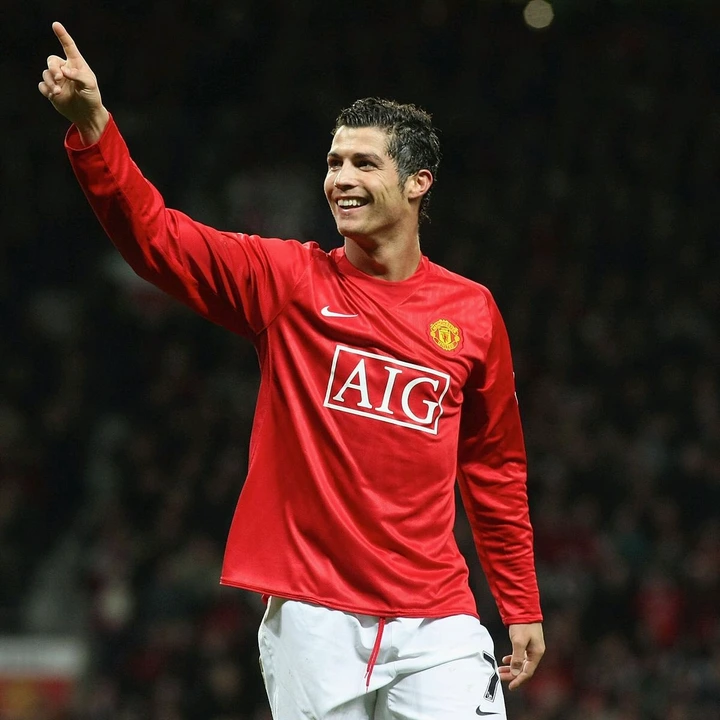 He made sure that both fans and rivals took note of this by ending the post with "you have my word".
He recalled how he won the first of everything when he spent six seasons at Manchester United. He recalls that he earned his first national team call-up, won his first league title, his first cup title, his first Champions League title, his first Golden Boot and his first ballon d'Or when he was with the Premier League club.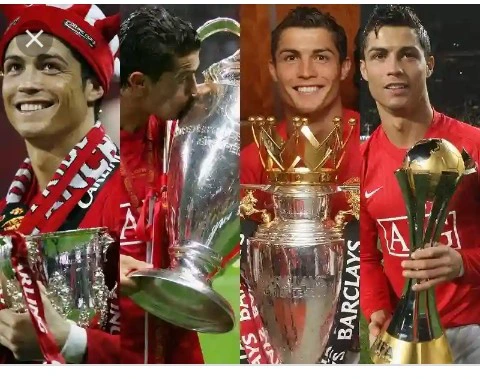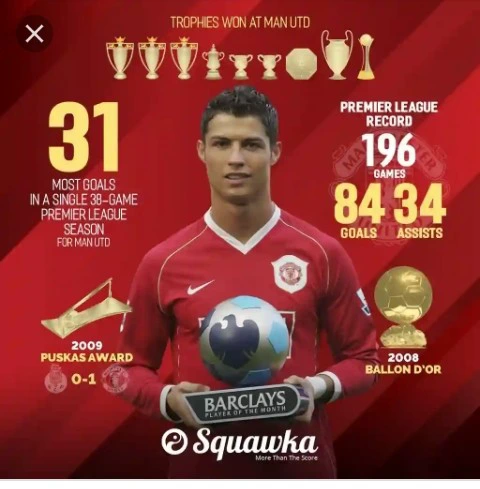 Recall that he was signed from Sporting Lisbon in 2003 and made his move to Real Madrid in 2009. He enjoyed the majority of his successes at the Los Blancos in Spain. Four Champions League trophies, multi La Liga titles among others.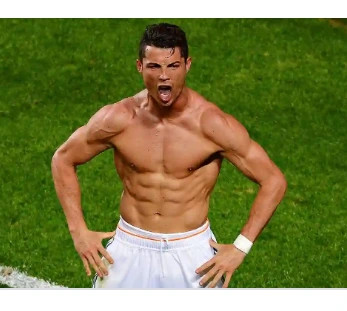 He then switched to Italian Serie A. In his three seasons there, he won two league titles and other domestic trophies. Furthermore, he then decided to return to Manchester United this summer.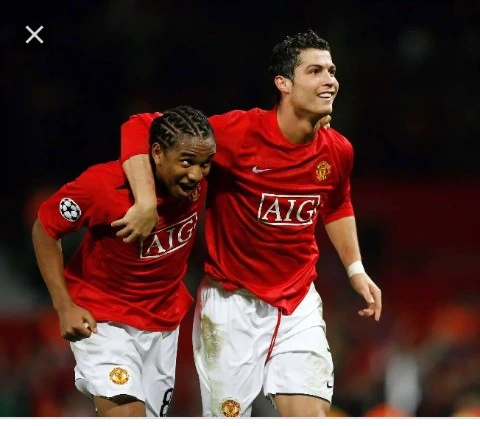 The Portuguese international also sent a personal message to his "football father" Sir Alex Ferguson. In his words, he said, "PS, this one is for you, Sir Alex Ferguson".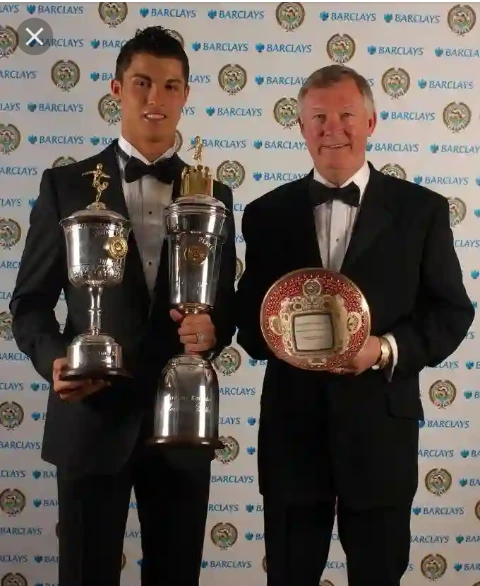 He ended the message by stating that "I'm right here", "I am back where I belong", and "let's make it happen once again".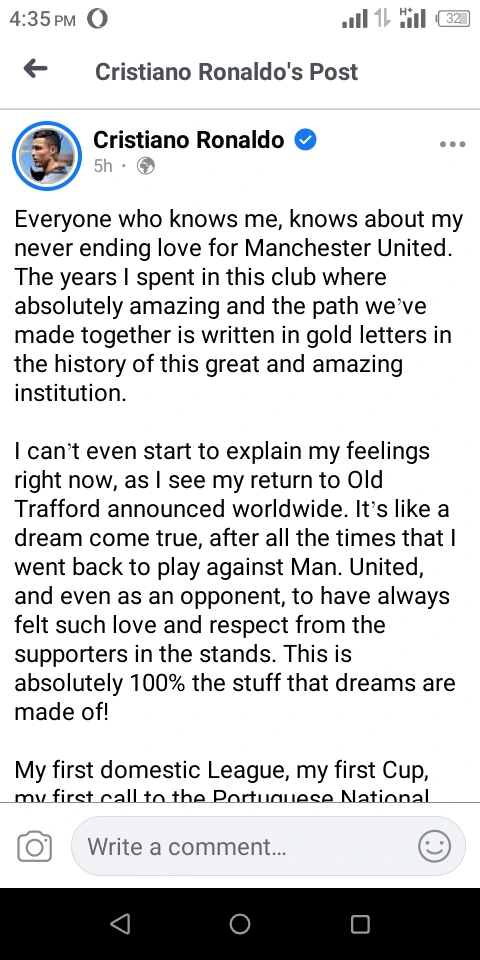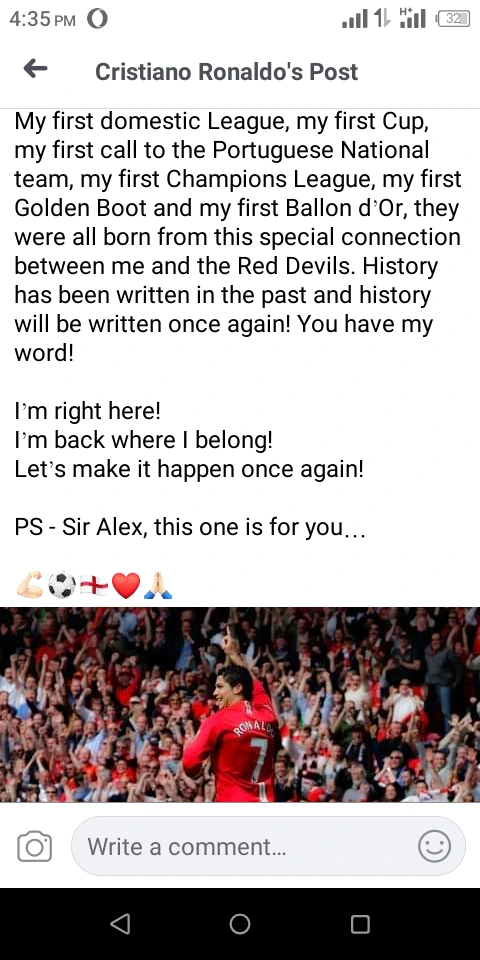 With his words, everyone should expect the same determined Cristiano Ronaldo. He is the man for the big moments. If you didn't have much optimism about his return before, you should now. Ronaldo is back and if his word are to be believed, "history has been written before and history will be written once again". You have his word!
Back to top button