Sports
How Hakim Ziyech became an unwanted man in Morocco national team
How Hakim Ziyech became an unwanted man in Morocco national team
Chelsea football club wing wizard Hakim Ziyech was before now adorned as the jewel in the Morocco national team and was duly handed the captains hand band after inspiring his side during the last edition of AFCON nations cup.
Those performances was followed by a sensational move to one of Europe top club Chelsea last season, he was in the limelight for all the best reasons and his football equally grew to a new height alongside the national team.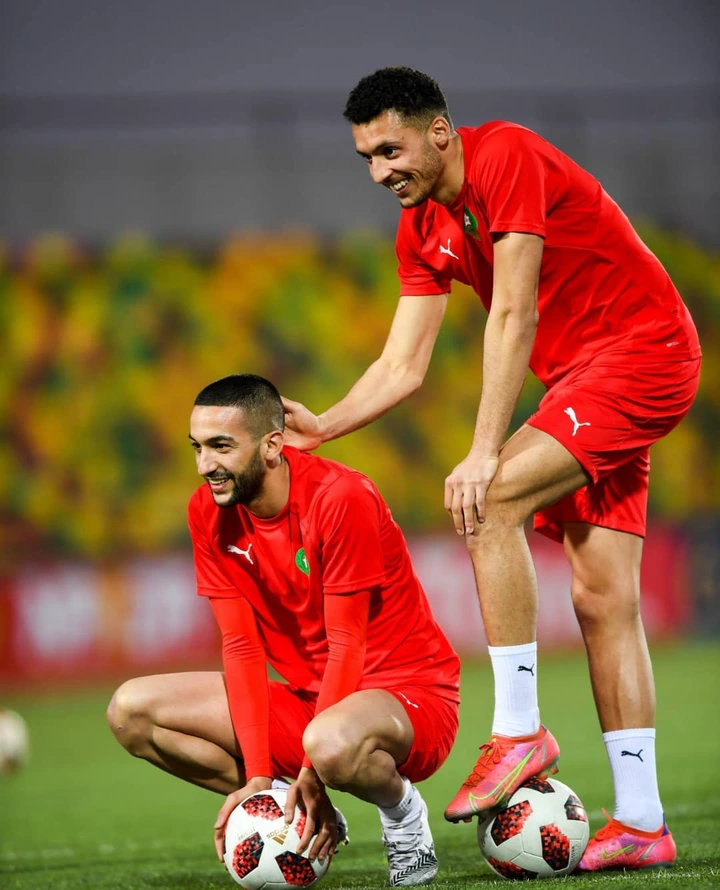 He was the darling of Morocco national team before now
Then came injuries and lost of form causing him his place in the Chelsea first team, eager to impress and get back into the Chelsea team, the winger allowed his form to drop off with the national team but more sadly showed poor attitudes and disregard to the coaching crew.
The head coach could no longer bear with with this poor attitude in training and his unwillingness to give his all in the first team decided not to call him up for the subsequent international games.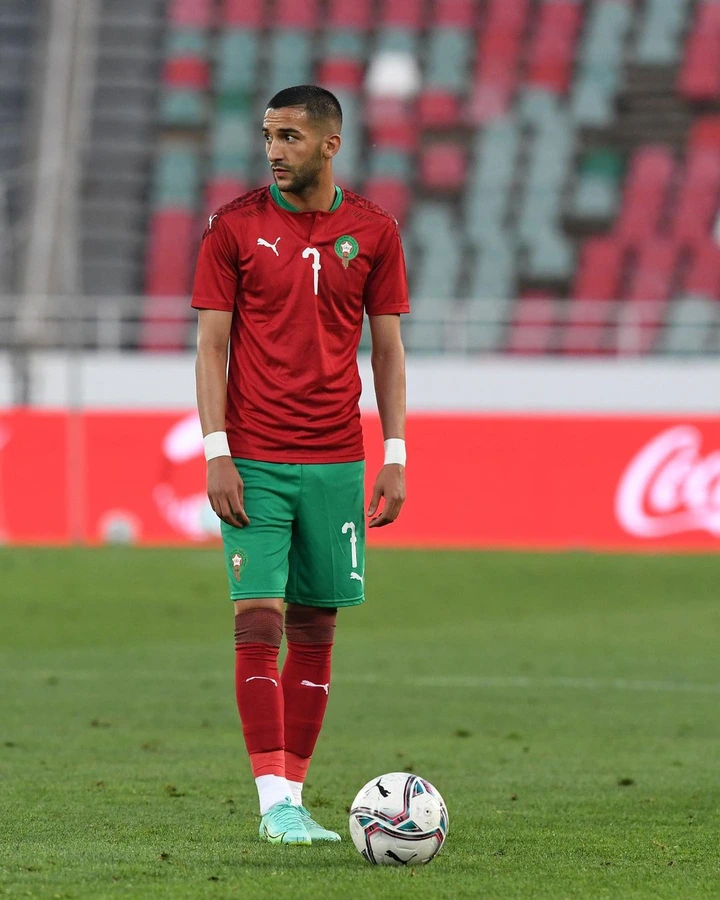 He has not been invited to the national team for a while now.
He openly criticized the winger and questioned his character in the media instead of showing remorse the winger hit back at the coach and that had made the issue worse.
As it stands there is no way back for Hakim Ziyech into the first team place unless after the reign of this coach.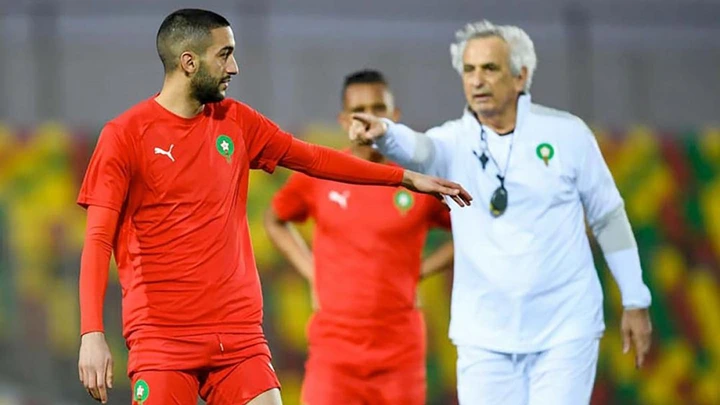 The coach and the captain is in disagreement.