Finance
How To Make Good Money In Nigeria Without Leaving Your Room (Step By Step Guide)
Making money in this country is something that everyone is after. Everybody want to make money but not everyone wants to work.
How To Make Good Money In Nigeria Without Leaving Your Room (Step By Step Guide)
Making money in this country is something that everyone is after. Everybody want to make money but not everyone wants to work. Well, there are many ways you can actually make this money without stress if you are the type that doesn't like stress.
There are many jobs in Nigeria but you must pass through the a lot of stress before you can get paid. Take for instance a marketing job, you need to move up and down in sun and In rain to achieve your aims if not, nothing for you. If you are that type that doesn't like stress, I'm here for you. I'm going to be teaching you how to create a stream of income for yourself without stress. I want to open your eyes to how you can make money without really doing anything or leaving your room. Yes, i mean it. Money will be entering into your pocket even while you are sleeping. It is not an investment stuff where you need to put in some money and get paid your commission per annum.
It is called "Digital marketing".
What is digital marketing all about? 
Digital marketing is the process of selling products and services online. Underline the term "Online". This means, you don't need to move up and down to sell whatever you want to sell.
What kinds of product do you sell online?
We have Analog products (permit me to use Analog for the purpose of this lesson) and Digital products. Analog products requires you to work because it means you have a physical product that you are selling online. When someone orders that product online, you need to send it to him or her through waybill or other means which means to sell analog products online, you need to work.
Digital products on the other hand is our area of specialization. It is the products that are written and converted into PDF format for sale.
How do you get a digital product and sell?
There are two ways you can get a digital product;
1. By creating your products.
2. By selling other people's products.
How do you create your own products?
Creating a product has to do with making a research, identifying people's problems and proffering solutions to those problems in writing. This means you need to write the problems and the solutions down, them convert it into PDF and Market it online (We shall come to how to market it shortly).
How do you identify problems?
When go to the internet, you will see what people are really looking for. A lot of people are actually suffering from one problem or the other that they need help on how to get out of those problems. Let me give you an example in "fashion and beauty" which is a hot selling niche in the business. Pimples is something people are seriously suffering from which I'm sure they don't like. Can you tell them how to naturally cure pimples forever without reappearing? Then, you are good to go. Put it into writing and sell online. The same thing is applicable to other niches.
Do you know that most marriages are having clashes? If you can write an educative piece on how to manage marital crises and sell to married people online, you will sell big time. Remember this one has to do with creating your own product so you need to do some work like researching and writing.
How do I price my products?
This is a point where you need to make a critical decision because your pricing strategy may make or mar your business. If you price too low, the buyers may think your product doesn't have much value. If you price too high, buyers may be disappointed after buying the product or runaway without buying which will make them to give your product a bad review. Do you see why I said it's critical?
But not to worry, there are strategies to apply. What you should do is to make sure that your product is full of values. Make sure it is very rich with lucid explanations and pictograms (Explain using pictures). After that is done, price it moderately using promo method. Assuming the product is supposed to cost N2000, Tell your buys that the price is N10,000 but whoever orders within a particular period (say 2 weeks) will get it at the rate of N2000. By so doing, they will make sure they buy it before it increases to N10,000. That's it about creating your own products. Let us move to the next one which is easier.
Selling Other People's Products (Affiliate marketing)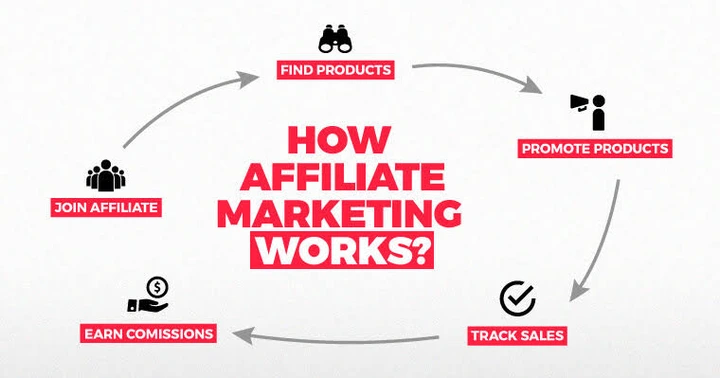 This doesn't require stress like creating your own products. All you have to do is to join an affiliate marketing company and register with them. Once you are registered with them, all you have to do is to look for hot selling products from their platform and sell. Those products have been made by someone else already. Your own is to get the affiliate link of such product and sell. Each product have commission rate, some may cost N20,000 with 40% commission which means, if you sell that product, the owner will pay you N8,000 for selling his product for him. That's how it works.
Who are the Affiliate companies? 
We have a lot of them among which are the likes of Jvzoo, Click Bank, Expertnaire, Jumia and Konga. Although Jumia and Konga's commission rate is very low so you may stick to others. Clickbank is for Foreigners but there are lots of people using it in Nigeria including myself.
How do I sell my products?
To sell your products, be it Personal products or affiliate products, you need to run some adverts. Facebook, Instagram, Twitter and Google adverts are the best ways to sell them. When you create your ads campaign, Facebook, Twitter, Instagram or Google will recommend your products to potential buyers. How to run adverts will be a discussion for another day.
Additional Information
If you are selling other people's products, the only thing you need to do is to run your advert and include your affiliate link; whoever buys using your link, you will be credited your commission.
If you are selling your own products, two things are involved;
1. Sell by sending the products to your buyers throuh email or Whatsapp messages.
2. Sell without going through the stress of sending them the products throuh email or Whatsapp messages.
For the number one above, all you have to do is to run your advert and include your number for interested buyers to contact you. When they contact you, you have to send them your bank details for payment. Once you confirm their payments, you send them the products.
For the number 2 above, people can be buying your products even while you are sleeping. This is how it works, before running your advert, you need a website or blog. In the blog or website, you need to create a landing page and a "thank you" page for your products then register with paystack. Paystack is an online payment platform where you need to connect your bank details with. They have service charges any ways because they are the one to receive the payment on your behalf and credit your own account.
After all these, you need to upload your products on your website and link it to your paystack so that when the buyer successfully make payment, he or she can download the product online without involving you. So when running your adverts, you need to include the link of the product so that when a potential buyer clicks on the link, he or she is taken to your landing page, thereafter to the payment page, the download page and the thank you page. That's all.
A perfect example of a product you can create and see online is this article you have just read but don't copy it because I may sue you. How to create a working PayPal account in Nigeria is another example.
Happy Money making.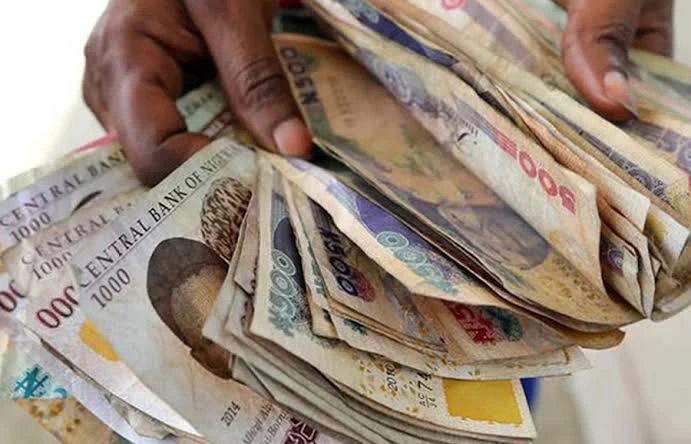 That will be all for now, if you have any question please don't hesitate to ask.