Business
How to make money exporting the following lucrative goods from Nigeria
How to make money exporting the following lucrative goods from Nigeria
In Nigeria, importation business is unarguably a lucrative enterprise to behold. However, through research, what this writer finds more rewarding and profitable is tapping from various export business opportunities in Nigeria. In other words, export business in Nigeria thrives better than importation business, regrettably though, only few take advantage of this. It is saddening to note that while there are so many exportable goods from Nigeria that many can trade to foreign countries and make money from regularly, majority of Nigerians and even previous governments place/placed importation ahead of exportation. Resultantly, this contributes largely to the weakness of our currency in the Foreign Exchange (FOREX) world. The willingness and desire of this writer to contribute to the economic growth of Nigeria prompted the writing of this article which dwells extensively on how export business in Nigeria could be effectively utilized for the purpose of strengthening your financial status as an individual.
In the same vein, it is important to note that the more Nigerians go into exportation, the stronger our economy and currency become. What this suggests is that aside the fact that you will be making huge amount of money regularly exporting exportable goods from Nigeria to foreign countries, you will be contributing your own quota directly or indirectly towards boosting our economy as a country. And when the economy of the country is strengthened, this will definitely have direct positive impact on you and your export business. Similarly, you should know that there are already some few business oriented people who are into small scale export business in Nigeria such as food exportation, charcoal export business and others, and they are doing great.
It is therefore necessary for you to be attentive to this article as steps to take in getting involved in export business in Nigeria are extensively addressed.
1. Research into the export business in Nigeria.
To tap resourcefully into various export business opportunities in Nigeria and make money on a regular basis, it is very important that you first conduct a research into how export business in Nigeria works. The research will enable you to be aware of vital information on export business in Nigeria. The result of your research will answer certain questions on port procedures, various licensing requirements for exportation, available exportable goods in Nigeria among other things. In addition, your research will involve you talking to experienced exporters to tap from their wealth of exportation experience.
2. Determine products to export.
After you have conducted a research to understand business terrain of export business in Nigeria, then you need to settle for products or goods you want to be exporting. In determining this, you must put into consideration your target market and their product needs. The good news is that there are multiple commodities that are considered exportable goods from Nigeria, and these commodities can really earn you huge amount of money as profit if you could try them out. As a beginner, it is advisable that you start by concentrating on just one or two products. Then as time goes on, when you might have gained more experience and your export business might have expanded, then you can expand your scope. Also, the products you are settling for must be such that you can afford to provide in desired quantity anytime the demand is made. For a better comprehension of various available exportable goods from Nigeria that you can trade with, this writer shall endeavour to list and explain some of them later in this article.
3. Determine your product sourcing.
Determining your source of product is very vital to the successful takeoff of your export business in Nigeria. There are two basic ways through which your products can be sourced. The first one is for you to produce your products yourself. The second option is to buy your chosen products in large quantities from manufacturing companies. As a novice in the business, the option of buying from manufacturing companies may be the best and easy way for you due to the fact that you may not be that financial buoyant enough to go into production yourself.
4. Legalize your export business.
Occupying a prominent position on the necessary steps to be taken before venturing into export business in Nigeria is to make your business recognized legally by registering it with Corporate Affairs Commission (CAC). Doing so will not only give you freedom and licence to export various goods of your choice, it will also go a long way in portraying your business organisation as a reputable and credible one. Similarly, you need to remember that you will be dealing with people outside your countries, who may request for certified documents of your incorporation before making any business deal with you.
5. Search for buyers
Getting buyers for your exportable goods from Nigeria shouldn't be a difficult thing that requires rocket science, especially with the aid of the internet which has helped in bringing the world together as a global village. Therefore, through internet, you can easily get buyers for your products anywhere you are. The only thing is for you to have access to computer and internet facility, then you can engage your prospective buyers online talking to them about your products, sealing deals with them and spelling out mode of your transaction, payment and delivery. Also, there are also various international trade websites that you can search for online, using search engines, and then register with them. Through them, you can get buyers for your exportable goods from Nigeria.
6. Take part in various trade fairs and exhibitions.
Taking part in various trade fairs and exhibitions will go a long way in helping you tap from the various export business opportunities in Nigeria. This is so because trade fairs are platforms for linking buyers with sellers. Therefore, if someone buys a product from you at a trade fair, and he or she later travels out, he or she may tend to patronize your export business if your products satisfy his or her needs. Aside this, at trade fairs, the probability of you getting connected with prominent people who may refer you to their friends, family members, colleagues and close associates staying abroad is on the high side.
Before signing off, listed below are some of the exportable goods from Nigeria through which you can make money online and offline regularly.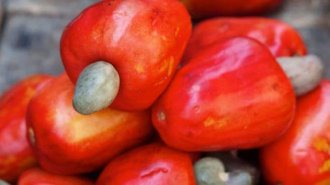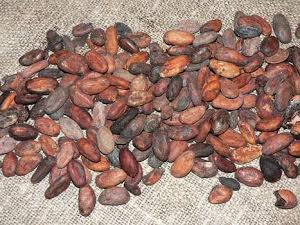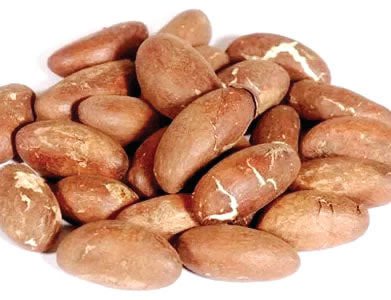 These commodities, which we have in large quantity in this country, are in high demand in foreign countries:
a. Palm Kernel Oil
b. Textiles and Garments
c. Ginger
d. Rubber
e. Cocoa
f. Honey
g. Shrimps (Mostly found in Niger Delta region)
h. Gallstone
i. Sesame Seed (Produced in Benue and Jigawa states)
j. Garlic
k. Charcoal (Charcoal export business in Nigeria also thrives a lot)
l. Yam Tubers
Cotton
m. Cashew nuts
n. Snail
o. Chili pepper
p. Fruit Juice
q. Cassava flour
r. Poultry products
s. Cosmetic and soap
t. Bitter Kola.
Back to top button