Review
How To Make Nigerian Coconut Rice From The Scratch; 4 Easy Picture Steps
This is one of the simplest and tastiest Nigerian Dish to make. You don't need a lot of ingredients. With coconut Milk, you can transform the taste of anything.
How To Make Nigerian Coconut Rice From The Scratch; 4 Easy Picture Steps
Today, we are going to learn how to make the perfect Nigerian Rice from the scratch.
This is one of the simplest and tastiest Nigerian Dish to make.
You don't need a lot of ingredients. With coconut Milk, you can transform the taste of anything.
The taste and aroma of this dish is everything!
Coconut Rice is a savory side dish made with rice, cooked in aromatic coconut milk.
It is so rich, luscious and bursting with amazing coconut flavors.
Trust me, when you are done making this recipe, you will be surprised that a Rice recipe this simple can have so much flavour!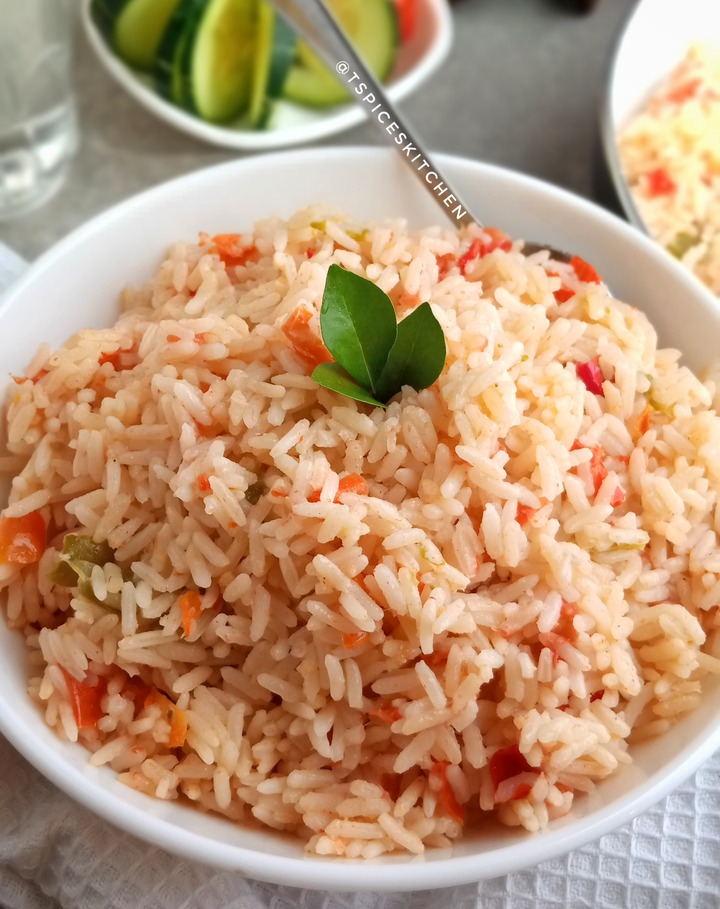 I love Coconut so much! If you check my other Recipe Feed, you'll understand this better.
This is my third post on coconut,
So If you love Coconut as much as I do, stay posted! because I'm going to be showing you other amazing uses of Coconut.
It's not an exaggeration to say that rice is eaten at least two to three times a week in an average Nigerian home.
we eat rice for Breakfast, Lunch, and Dinner, sometimes for snacks…lol! Sometimes we even eat Rice because it's Rice.
There are different ways of cooking Coconut Rice.
You can make it plain, as Jollof Rice or as fried rice.
I can't choose between any because they are all delicious.
So, You have to prepare them all to decide what is best for you and continue with it.
Let's start with the ingredients box below.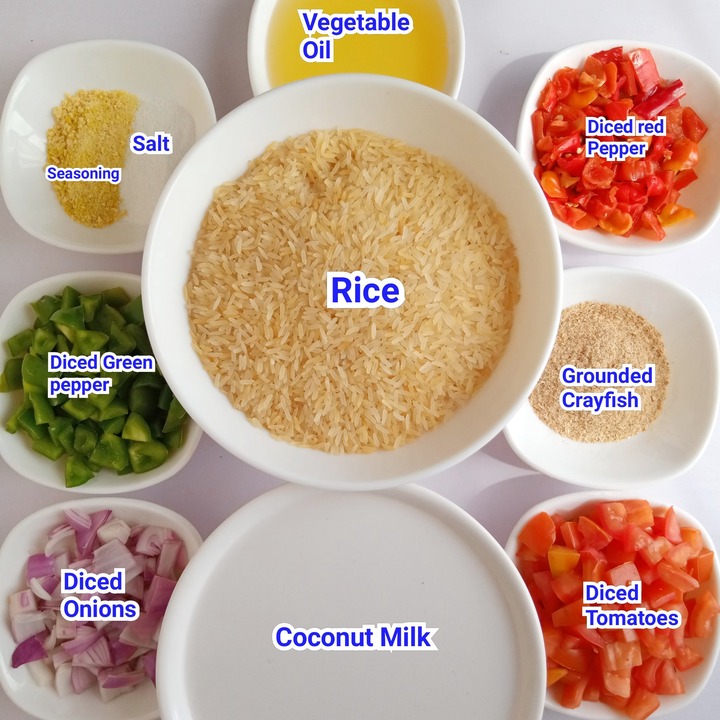 I used a lot of crayfish in this recipe.
Crayfish adds a rich flavor to the rice.
If you don't have crayfish, don't let that stop you from making this recipe. You can skip it.
So we have;
Rice
Coconut milk(Canned or Fresh)
Green Pepper
Red pepper
Medium size onion
2-3 medium diced tomatoes
salt – to taste
crayfish powder
stock cubes.
See how simple the ingredients are?
Less is more truly.
By the time done cooking this in your house, you'll lick your plates!
Because, not only is this coconut rice delicious, but it can also be addictive.
STEP ONE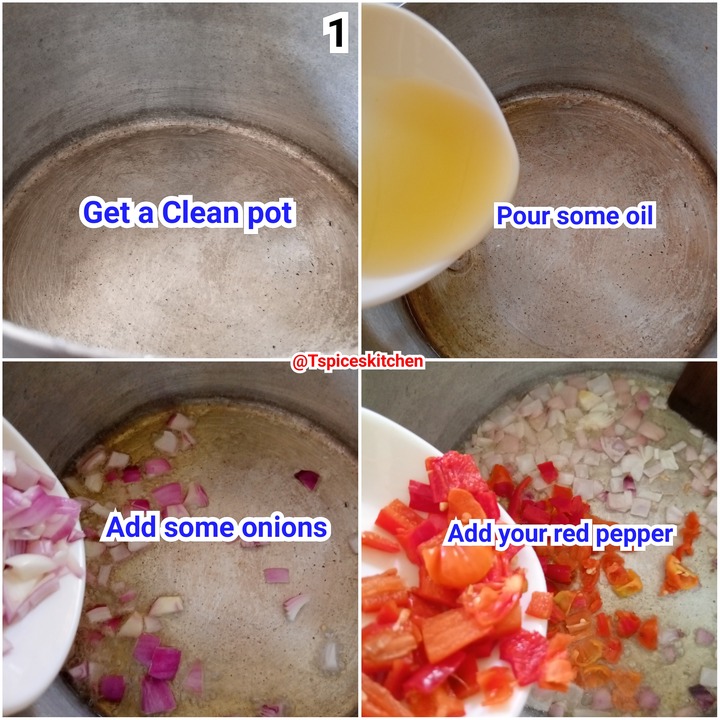 As you've seen above,
Get a clean Pot, add Oil, some diced Onion and your Red Pepper.
STEP TWO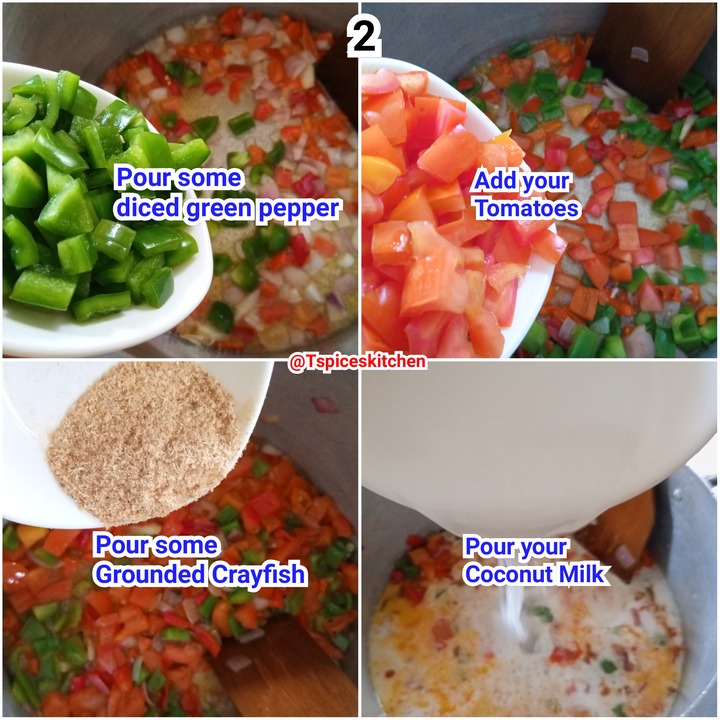 Pour the green Pepper, Tomatoes and the ground Crayfish.
This is a very fast recipe. You are basically just pouring and mixing ingredients. You'll love this!
Keep reading!
So pour the coconut milk and leave to boil.
Coconut Rice is not just a healthy Meal, It is also Delicious, especially when you use really matured-sweet Coconuts.
So I'll advise that you spend some time looking for the really matured Coconut, one big Coconut would be enough for 4 cups of rice, which would probably serve a family of five and six.
Let's see the next step!
STEP THREE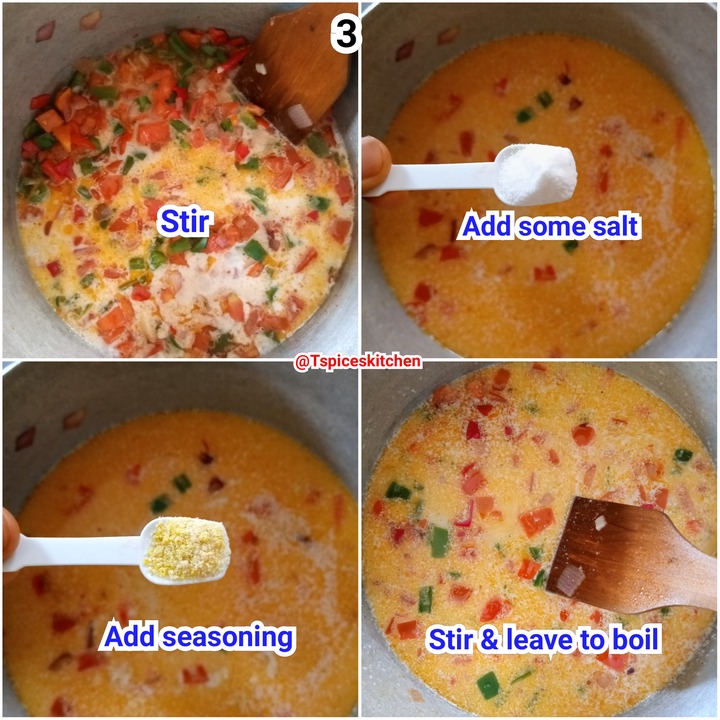 Now, add some salt and seasoning.
If you want to add your favourite spices like the curry and thyme, pls go ahead.
The sweeter, the better!
STEP FOUR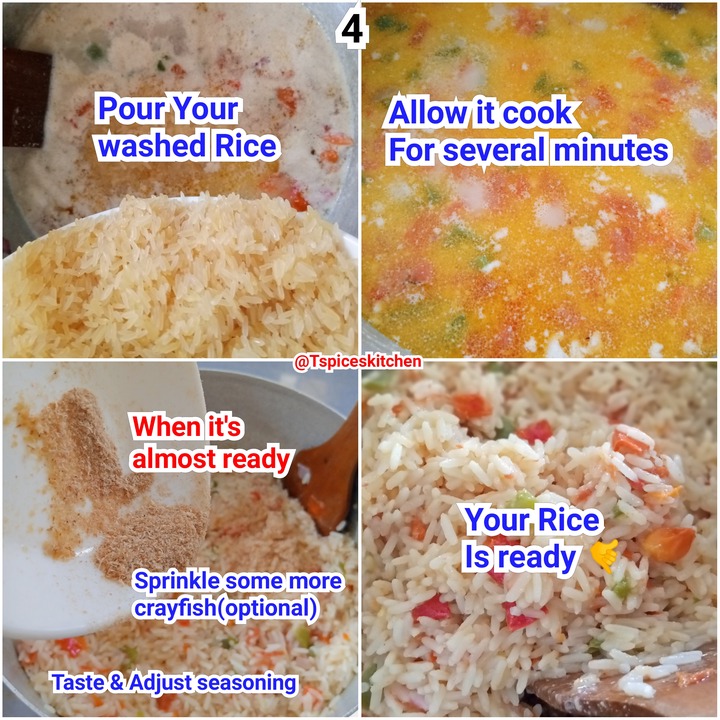 Are you following?
If you get confused at any point, feel free to throw your questions at me in the Comment section below.
I'll be waiting to read them.
You should follow my profile name too for more Recipe if you haven't.
Go ahead, pour the washed Rice when it's Boiled.
Leave the Rice to cook till its done. This should take like 20-30 minutes.
The goal is to produce perfectly cooked separate rice grains, So make sure you don't add too much water.
That's it guys!
we are done cooking!
Why don't you surprise your guests soon by preparing this easy dinner recipe?
I optimize my recipes for simplicity and incredible depth of flavor.