Review
How To Make Your Yummy Bread With About #300 Naira
How To Make Your Yummy Bread With About #300 Naira
Bread which is made out flour has become a household food and also snack for everyone especially in our setting. From the rich to poor as it comes in different sizes.Do you know you can make it right In your
house
with a very meager amount and you would stop buying it from people and you know you can start up the
business
your self.
Check it out now and see for yourself.
Recipe
4 Cups Flour N140 (evaporated milk tin)
2 table spoons Yeast N50
2 table spoons Margarine N50 (Or Veg Oil)
1 Sachet water N10
half teaspoon Salt N10
Half Sachet milk (optional)
3 tablespoons Sugar N50
1 Egg (Optional)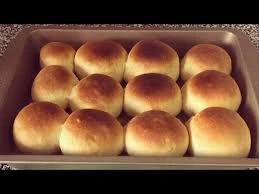 Method (household way)
* Warm sachet water and pour in a bowl.
* Dissolve Milk, salt, yeast and egg in the warm water and stir. Set aside for five minutes.
*Sieve flour into a bowl.
* Pour the liquid mixture into the flour. And mix well with clean hands. If you have a mixer, that's fine.
* When flour is nicely mixed, it doesn't stick to your hands.
* Add the Margarine and mix again till it's smooth.
* Make the flour into small smooth balls and place like 5 pieces in your baking pan (depending on the pan size). Mould or knead into a medium sized roll and put one in a baking pan depending on your pan size.
* Cover with a nylon or napkin for 45/50 minutes. At that time, it would have doubled in size.
Preheat oven for 5mins, remove the covering and place the bread pan inside. Heat at a medium temperature for 25minutes.
Use a knife to check the inside. If knife is sticky then it's not done but if knife is clean bring it out.
Now we are done prepare your sweet tea fry your eggs too sit down and enjoy your yummy bread
Have you learn anything new?
Let me know in the comments section.
Follow Fabpulse.Com for more