Review
How To Start A Snail Rearing Market At Home With Just 5000 Naira And A Bucket
Snail farming is one of the most overlooked animal farming activities in Nigeria, but it is very profitable if you spend the good time
Snail farming is one of the most overlooked animal farming activities in Nigeria, but it is very profitable if you spend the good time. Many people believe that starting a snail farming business requires a huge amount of money, but this is not true because the snail can also be raised at home, it all depends on your budget.
Let's talk about snail
Land snails which are perfect for breeding belong to classes of molluscs, gastropods. It is also known as Congo meat in different parts of Africa, including Nigeria
Let's talk about the types of snails that are suitable for breeding in Nigeria
One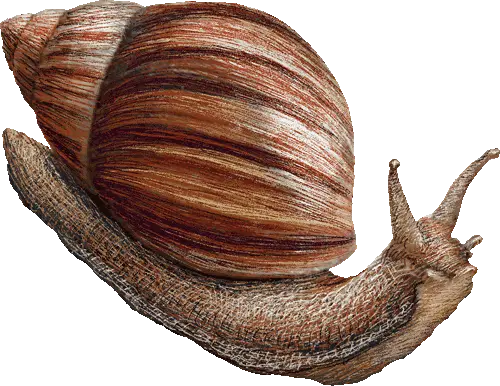 Achatina fulica: this species of snail is the smallest in Africa but they are also one of the best rare snail species in Africa, some have a reddish brown color while others have a coffee color. Adults of the species Achatina fulica can exceed 20 cm in shell length but generally on average around 5 to 10 cm. The average weight of this snail species is around 32 grams. They are small but that does not mean that they will not be good for business, the farmers who raise this species of snail have made good profits.
Two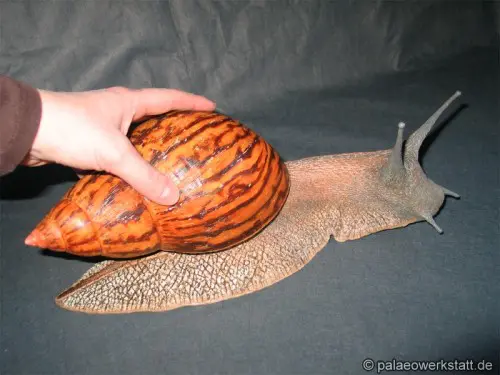 Achatina Achatina: this species of snail is also known as the giant land tiger snail or giant snail from Ghana, it comes from the species of a very large air-breathing snail known as the pulmonary gastropod mollusk of the family of Achatinidae. This giant snail has both male and female reproductive organs, although two snails are still needed to reproduce, they are still the best in reproduction.
The body color of this species of snail is silver brown, this species of snail can reach a length of 200 mm and a diameter of 100 mm.
Three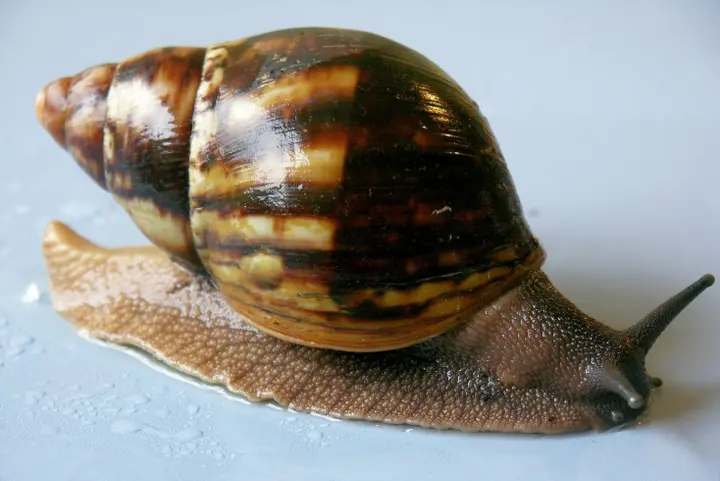 Archachatina Marginata: This species of snail is mainly called giant snail from West Africa, it comes from the species of a tropical land snail breathing air, a terrestrial pulmonary gastropod mollusk of the family of Achatinidae. This species of snail has a very long lifespan and can live up to 10 years or more, therefore it has become the most desirable species among farmers and breeders because it has more lifespan and can become the largest species of snail in the World. It is also said that this species of snail is native to Nigeria. This snail can reach a length of 20 centimeters. They are the most popular species in Nigeria and Africa because farmers and ranchers prefer them because of their size.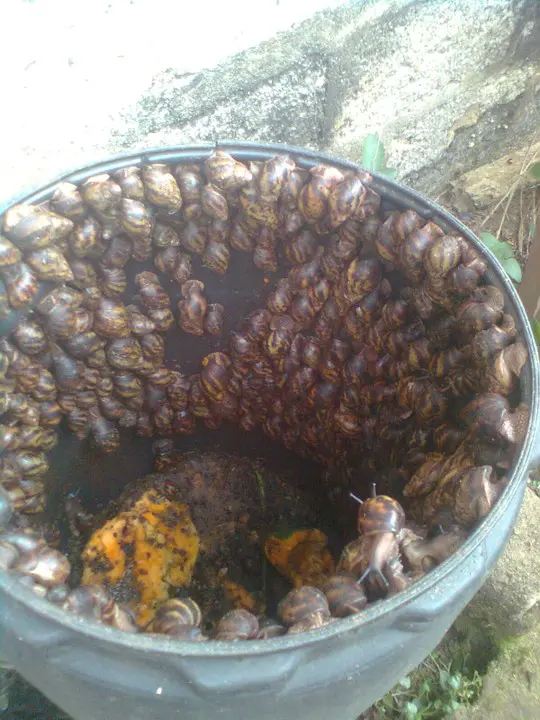 Now that we have talked about the three best to rare common species in Africa, let's talk about how we can start growing snails at home with only 5000 naira and a bucket
People are fleeing the snail farming business because they thought it would take a lot of money to start up, but they are wrong because you can also start a snail farming business with as little as 5000 naira, it all depends on your capital.
How to start growing snails at home with only 5000 naira and a bucket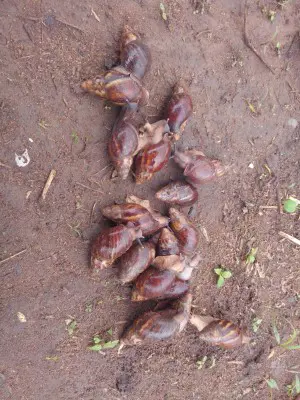 Build your snail first
The snail house is what will consume more than half of your start-up capital because you have to hire experts to build it for you to avoid shortages in the future, you can also build a house snail at home.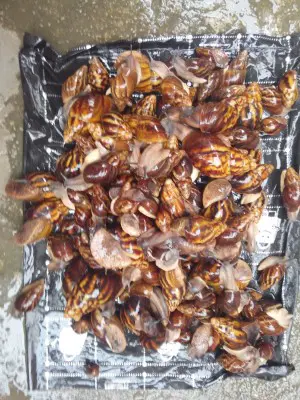 The price of a kilogram of snail meat is around 1,500 naira to 2,000 naira depending on the size and you can start with just one kg of a species of snail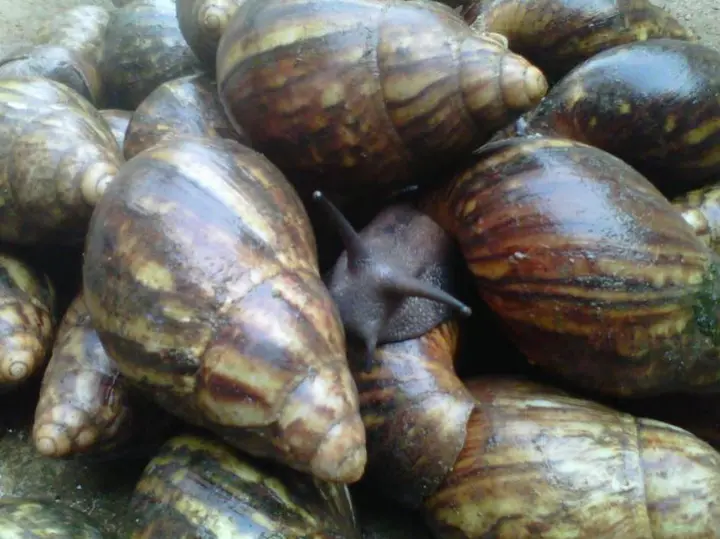 Photo of the snail.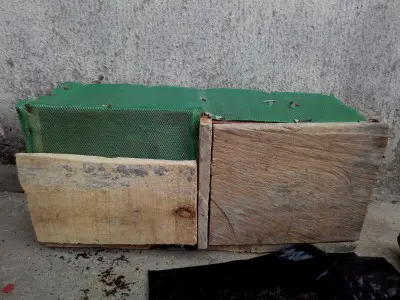 You can build something like this with only 5000 naira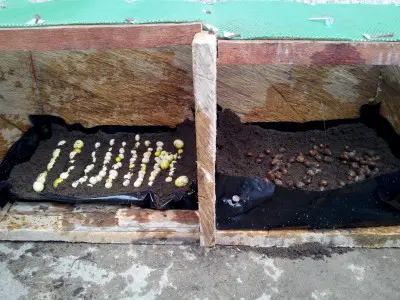 This is how the snails are kept in the cage, you need to separate the eggs from the snail and hatch them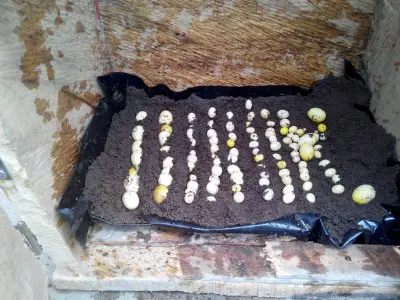 If you don't have money for the snail house, you can use a large bucket to build something like that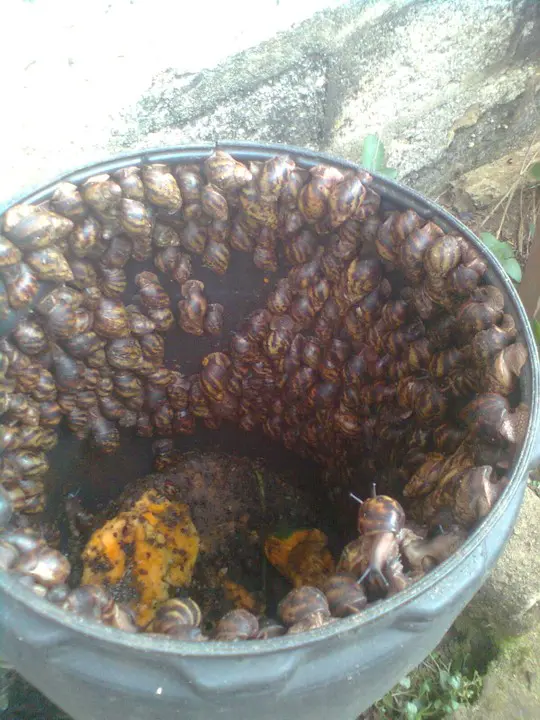 You can also use more spacious old car tires for the snail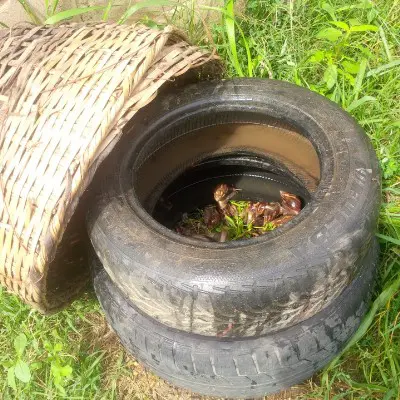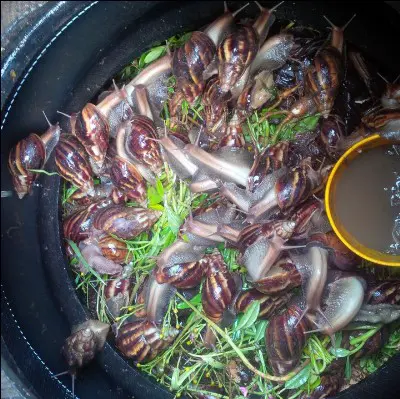 If you are using a bucket, cut the bottom of the bucket, then get carefully selected sand that is neither too wet nor too dry, be sure to select the sand and remove the stones or any seeds as this could harm to the snail especially when they start laying.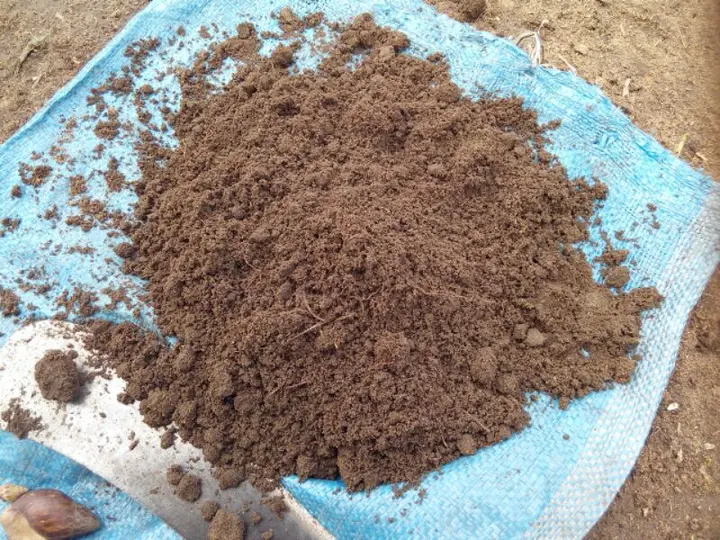 After preparing the sand, cut the bottom of the bucket, dig a little bit of the ground coffee and put the bucket in it, pour the sand into the bucket and put your snail in the bucket.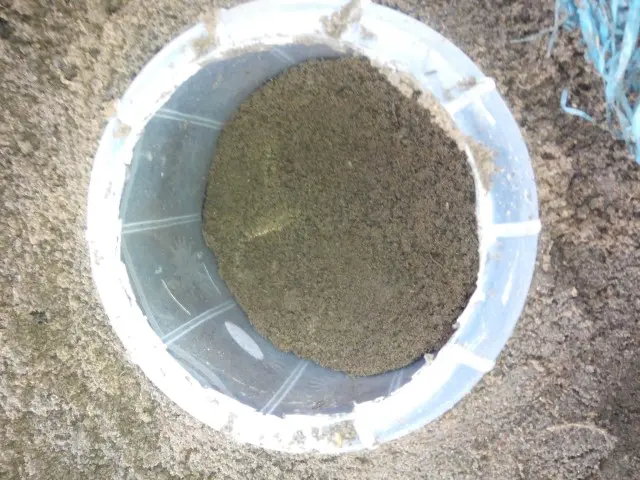 After that, cover the bucket with a net to give air to the snail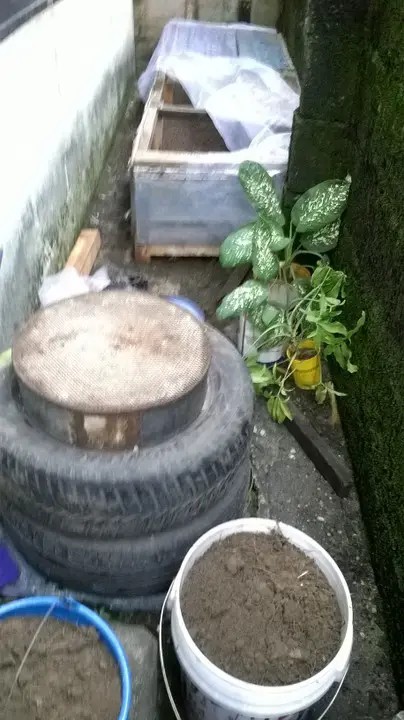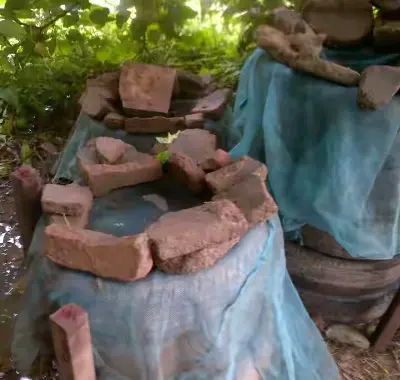 If you have a little space in your backyard, you can plant pumpkin and water leaves because that is what snails eat or you can buy food for them, including watermelons and very cheap cabbages.The next step is to feed them daily and wait until they start to lay
Then you start to hatch the eggs
How to artificially hatch your eggs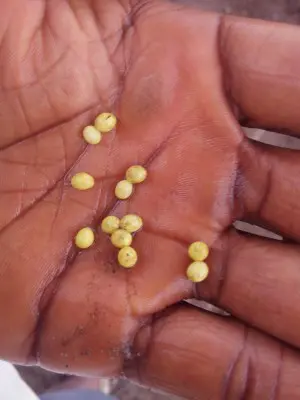 Get a bucket
Pour loamy soil to a sizeable size
Place your eggs a little far from each other in the bucket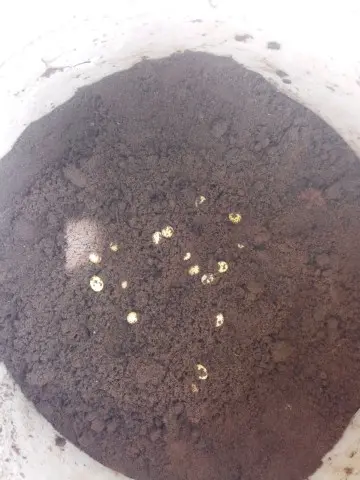 Cover them a little bit of soil
Sprinkle water on them every morning
You can cover the bucket with plantain leaves
Keep it away from you a lot of sun or too much rain water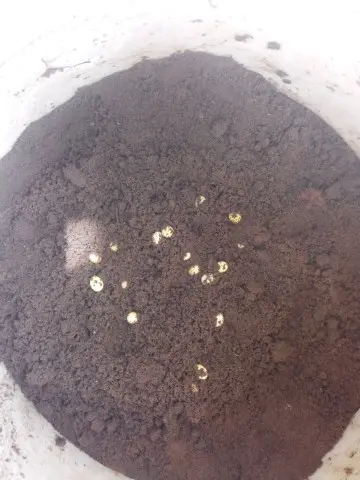 When the egg has hatched, which can take around 28 days, add them to your snail and continue until your snail continues to grow
This is what the snail will look like when it hatches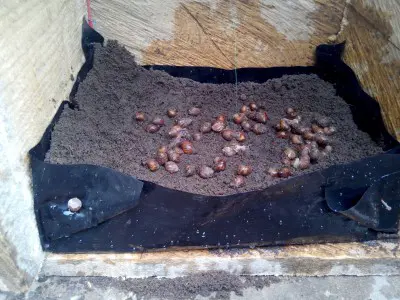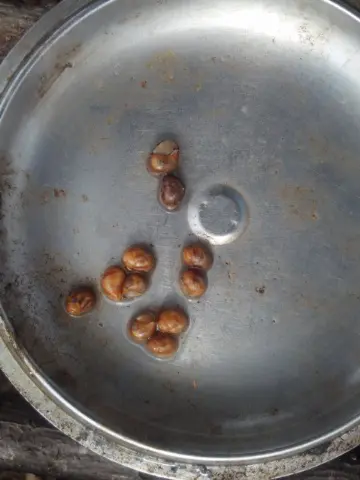 The risk with this method is that the snail cannot survive on the water, so you must move them whenever you suspect precipitation, but the best way to use this method is to make them scarce in a place where water cannot reach during precipitation as you may not be at home to move them all the time
This is how you can start growing snails at home with only 5000 naira and a bucket.