Sports
Huge news from Stamford Bridge as PSG offer Chelsea €90m to sign Romelu Lukaku

Huge news from Stamford Bridge as PSG offer Chelsea €90m to sign Romelu Lukaku

Chelsea's star striker, Romelu Lukaku, has reportedly been offered a hefty deal by Paris-Saint-Germain for his services.

According to a source from France, Lukaku is in high demand at PSG, which has devised a strategy to acquire him from Chelsea. Lukaku has been unhappy at Stamford Bridge since revealing his dissatisfaction.

Romelu Lukaku has been linked with a transfer away from Chelsea despite reiterating his allegiance to the club following his incendiary interview.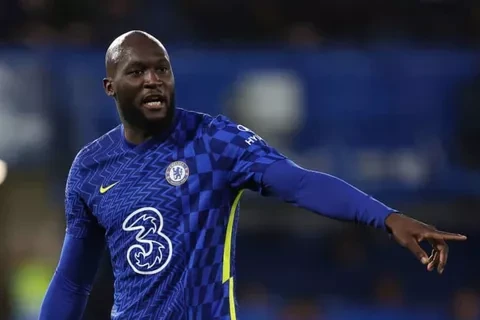 According to El Nacional, French giants Paris Saint-Germain are interested in signing him and are willing to spend €90 million (£75 million) for his services.
Lukaku signed a five-year contract when he returned from Inter Milan last summer, so it's unclear whether the Blues will cash in on their record signing so quickly.
Chelsea is also rumored to be interested in signing Napoli's Victor Osimhen. Do you think Lukaku should be replaced by Osimhen in Chelsea's starting lineup?