Review
If You Don't Want To Be Broke, Avoid These Errors
If You Don't Want To Be Broke, Avoid These Errors
John and Mary got married years back and was the best days of their lives. They were high earners and both met eachother in classy outing where they got along and finally got married. The marriage produced three kids. They have good jobs, He works in telecommunications, while she works in the bank. Also, they are high earners; receiving over millions of naira monthly. They are well-taken care of by their company in terms of benefits and bonuses received and they are on pension plan. Their biggest challenge Is their spending habit which has destroyed their finances. They once bought a house and they got duped with wrong documents and no trace of the fraudulent people. They buy extremely expensive cars to show off. They shop more from expensive sites and places just to meet up to their standard and class. They pay millions yearly for their rented duplex. They invested again into money doubling investment and they lost millions which left them in a bad financial situation. They are so tied up to family commitment, they have to send money monthly for their upkeep. All these and many more leaves them sprawling in bad financial shape.
When economy went bad, they were lucky to escape being sacked or demoted and a few of their friends were laid off but they lost half of their monthly salary. It dawned on them that if they got sacked, they would be declared BROKE I.e they have been living paycheck to paycheck and they never took note of it till this heavy shake up in their companies.They even have no SAVING at all or INVESTMENT. It dawned on them that they have been accumulating LIABILITIES. All these incident was the turning point in their lives. This incident gave them a second chance to correct all their financial errors.They sat down to take stock of their lives and what they been spending money on. After taking down the list of their EXPENSES and DEBT, it really shocked them that they have lost millions to unnecessary spending and acquiring LIABILITIES than ASSETS. They cut their spending, create a plan to settle their DEBT, they sold off some old LIABILITIES to generate cash, they created a BUDGET on managing their finances and starting INVESTING through the right source to create a future.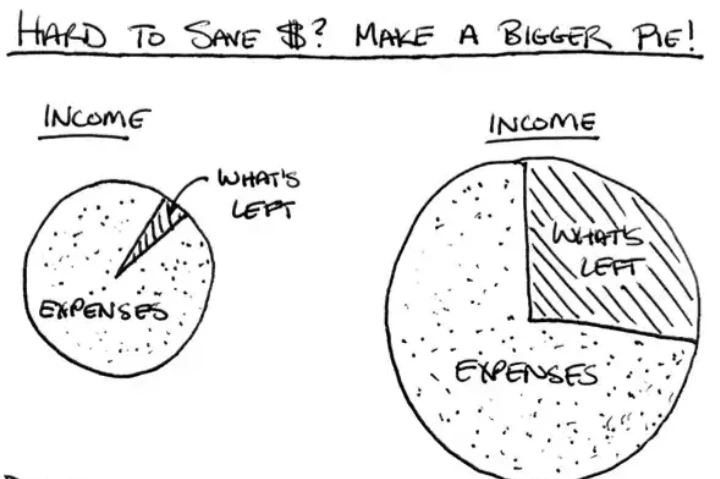 CONCLUSION
You can be RICH and be BROKE but you do not know till you take stock of your money to know what has been eating deep into your finances. You need to correct this financial errors to start creating wealth.