Review
"If you want to be successful and wealthy, you must have these 4 qualities" – Pastor Sunday Adelaja
"If you want to be successful and wealthy, you must have these 4 qualities" – Pastor Sunday Adelaja
Sunday Adelaja is the founder and senior pastor of The Embassy of God in Kyiv, Ukraine. He reveals qualities that is responsible for successful in life and also the means to create wealth.
Here is the excerpt of what Sunday Adelaja said in the video:
You cannot just depend on some miracles or prayers to win in life. You need to operate by principles of God. Don't just assume you will wake up in the morning and become rich, just because some pastors pray for you, that's not true. God is not a magicians. God is predictable because He has given us his laws and principles, through which we could be successful. You don't need to become a Christian before you can be successful in life. The fact that we're Christian is additional bonus and advantage. Then who are the people that win in life, what do they do differently than us and what are the factors that make people to win in life.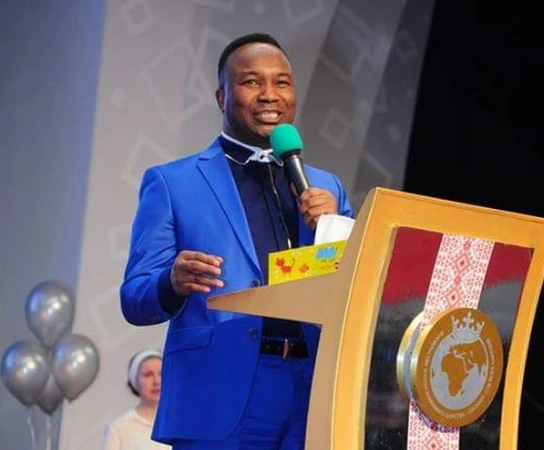 It doesn't matter the spheres of life you see yourself in. If you want to win in life, you must possess these qualities that I'll be talking about. The number one quality is, if you want to win in life you must be swift. You must be somebody who is quick, who takes decision quick, who has a very short pan between his impressions and feelings and decision making process. Number two, the second quality that make people to win in life is diligence. If you want to win in life you must be diligent. Then the third quality is about being upstart. People who win life are people who are upstart. If you combine diligence, with speed and being upstart, you win rule and be the head in your generation.
The forth quality is, you must know how to fight. It's only people who fight for their visions, dreams, passions and goals that win in life. If you are not willing to fight you will never win. Qualities are wealth and these qualities are the values from which wealth and riches are being made. If you want to be successful and wealthy, you must have these four qualities. If you want to create wealth you must have these qualities because if you possess these qualities, you will be valuable and money comes by being valuable.