Sports
Iniesta: It Will Be Difficult Seeing Messi At Camp Nou With Another Shirt
Barcelona legend, Andres Iniesta says the possibility of seeing Lionel Messi at Camp Nou with another shirt will be difficult for
Iniesta: It Will Be Difficult Seeing Messi At Camp Nou With Another Shirt
Barcelona legend, Andres Iniesta says the possibility of seeing Lionel Messi at Camp Nou with another shirt will be difficult for the club and their supporters to bear.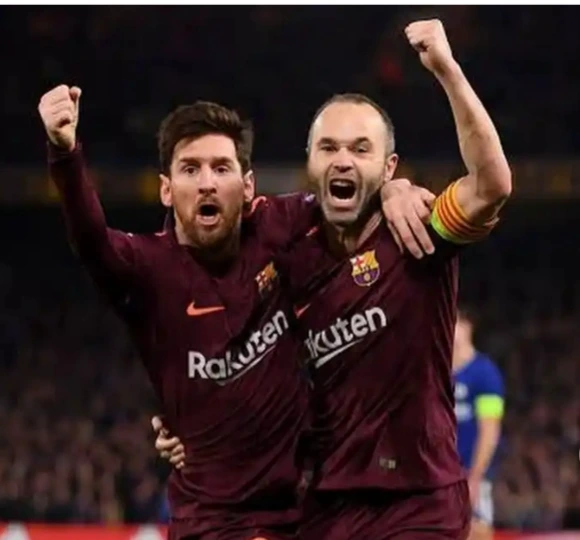 The 37-year-old Vissel Kobe captain and central midfielder made this observation while reacting to Messi's exit from Barcelona after 21 eventful and fruitful years with the Catalan giants.
"We lived together for 14 years, we went through many moments (some magical and others very screwed up) but we always stayed together. Imagining the club without you or the possibility of seeing you at the Camp Nou with another shirt is very difficult. In these moments I wish that both you and your family are as good as possible. Good luck, Leo. It was a pleasure playing together," Iniesta stated in a post on his Instagram page on Saturday, two days after Barcelona announced Messi's departure from the club.
Iniesta was Messi's team-mate at Barcelona for 14 years, having joined their youth team in 2001 before gaining promotion to their first team a year later. He struck an awesome midfield partnership with Xavi Hernandez, scoring 35 goals in 442 appearances for the club from 2002–2018, when he joined J1 League club Vissel Kobe.
Messi is currently being wooed by clubs that will feature in next year's UEFA Champions League, including Manchester City, Chelsea and PSG, which means a trip to Camp Nou, which means a trip to Camp Nou by the Argentine during the series can't be ruled out.
Back to top button