Business & Finance
Interesting Small Scale Businesses That Will Enrich Your Pocket
The ongoing pandemic that has ravaged the world has made so many people including graduates to appreciate business
Interesting Small Scale Businesses That Will Enrich Your Pocket
The ongoing pandemic that has ravaged the world has made so many people including graduates to appreciate business. In time past, graduates often crave for juicy job offer after their National Youth Service Scheme (NYSC) but today, the story is different. So many people are now interested in business. Gone are the days when you will see people relaxing at home watching Zee world in the morning.
Small Scale Businesses plays an important role in the nation because, it creates jobs for individuals and indirectly, stimulates the economy. Small Scale Business is easy to establish as the capital is small.
Types of Small Scale Businesses
Popcorn and groundnut:
This business connects you with so many popcorn lovers. Do you know that, people do not visit cinema hall any more because of the coronavirus saga on going in the nation today? Do you know that these popcorn lovers enjoys popcorn over movies in the cinemas? Now think of it, since popcorn lovers no longer visit parks, eateries and cinema halls, they will resorts to buying popcorn from sellers in the market. So many parents also purchase popcorn for their children when returning from the market and that makes popcorn business a lucrative one.The amount of money needed to start this business is small but it has potential of growing later. Do you know that you can buy a bag of yellow corn, pop it in large quantity and take to a big market? It's an idea. Buyers will surround you and some can even buy from you to resale.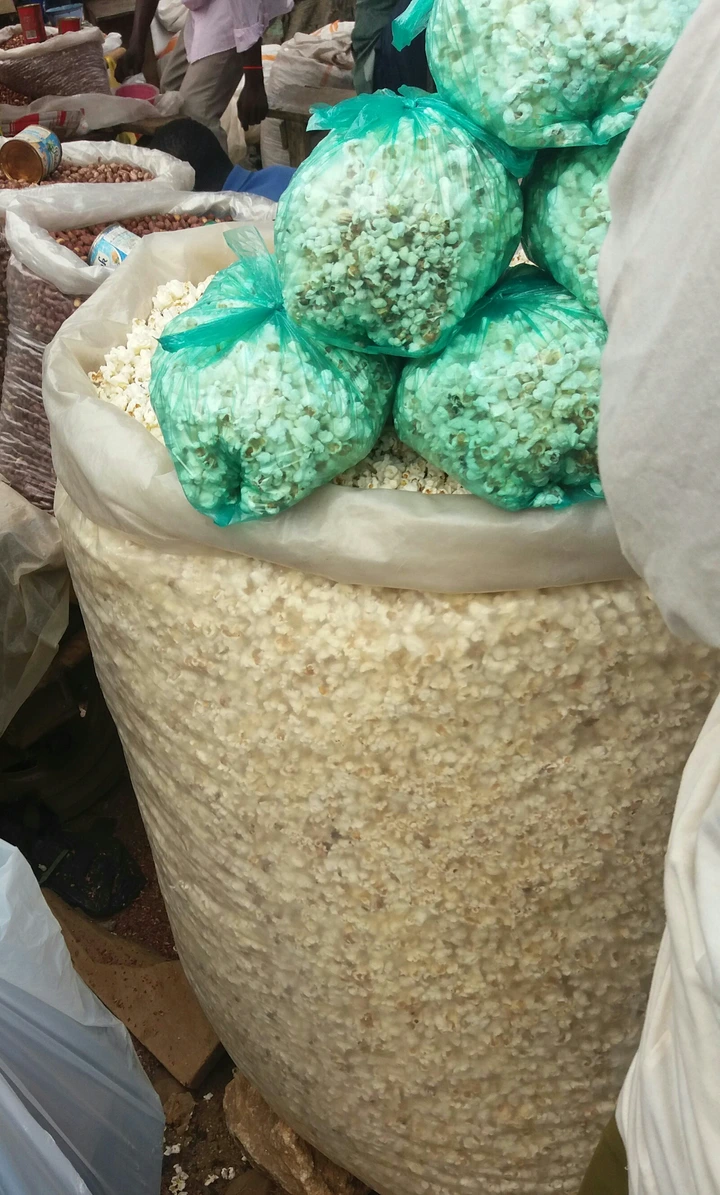 Roasted Yam/Plantain Business
This business entails roasting of yams and plantains with an oil sauce. Some owners of this business includes porridge beans and fish to their menu and aroma emanating from the roasted yam makes it attractive to passer by. This business is patronized by so many people especially during lunch hours and the capital needed for this type of business is small.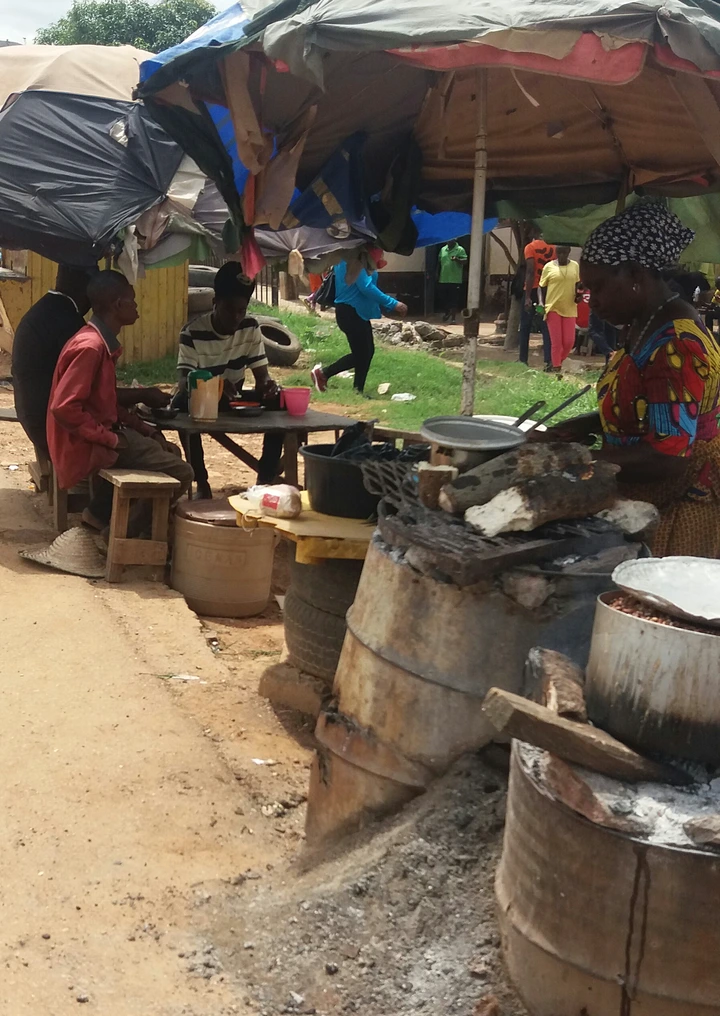 Garri business
This is another small scale business that is very lucrative. It is very lucrative because as we all know, Garri has always been there for the poor and will always be there especially in such a time like this when money is difficult to come by. You can market this commodity by meeting suppliers of the commodity. Request for some bags which you can quickly sell at a reduced price in the same market. After the deal, remove your profit and pay him his money.
Crayfish business
Crayfish business is another good small scale business to do. Many people finds it difficult to cook without Cray fish and that makes it a good business. To make it in this business, you need a quick turnover so my advice is, sell in paint rubber measurements, mudu or in bags so you can make a quick turnover.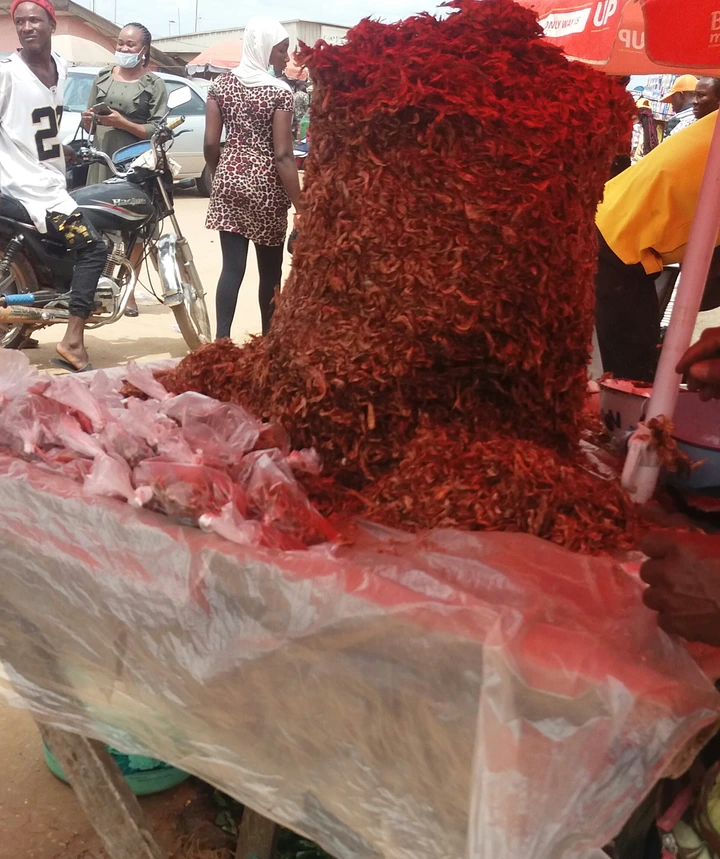 Fairly Used Business
If you have a family in abroad who sends you things. Turn it to business by informing people about it. People loves buying these things because they believe it lasts longer than the ones we have here. You can also go into fairly used clothes only, where you can sell (Okrika) clothes alone and you won't regret trying this.
Pap production/ distributions
You will be amazed at the type of businesses people do this days. Do you know you can make good money from this business by supplying pap to households living in estates, provision shops and by selling them in the market? Some people loves pap but finds it stressful to prepare so, you will make it. The capital you need for this type of business is small.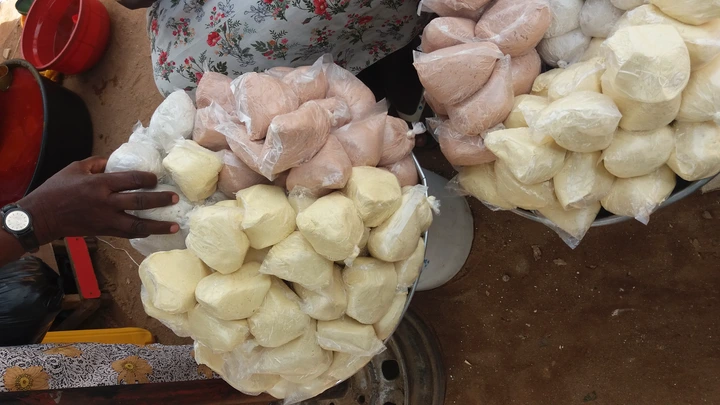 There are so many small scale businesses you can do to make money. The once listed here are just for samples. Thank you.