Sports
" Just Give Me The Job " – Arsenal Legend Said After A Disastrous Start To The Season
" Just Give Me The Job " – Arsenal Legend Said After A Disastrous Start To The Season
The 2021/2022 English premier league season has started weeks ago. It has been a disastrous start for Arsenal, as they are yet to win a game or score a goal in the past two games against the promoted club, Brentford, and Champions League winners, Chelsea.
After another awful performance from Arsenal yesterday, Arsenal's legend, Sol Campbell was fast to react to the performance. Read what he said below: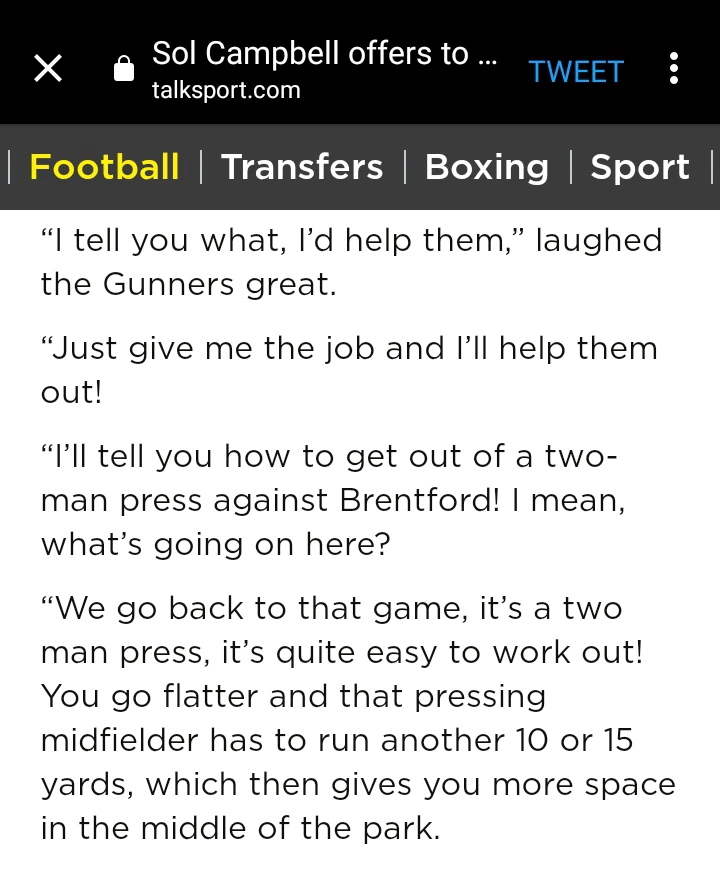 Sol Campbell is a retired English professional player, he played as a defender for Arsenal and also for the England national team. He was part of the Arsenal squad that won the English premier league unbeaten.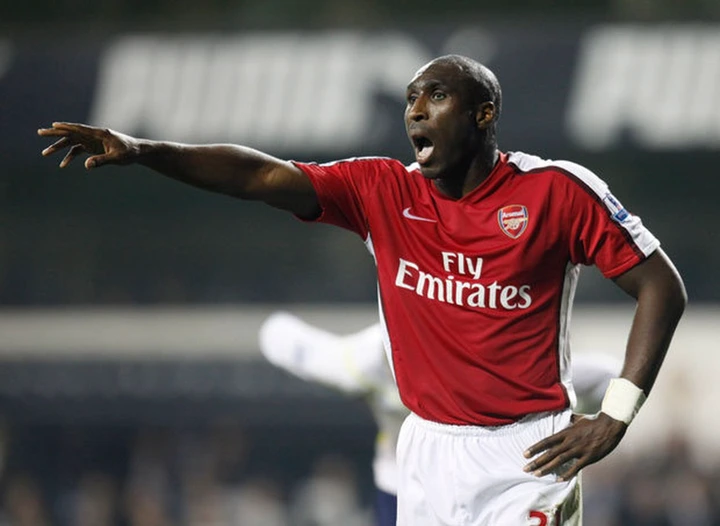 The England star has now offered to help Arsenal after a disastrous start to the season.
What do you think about this?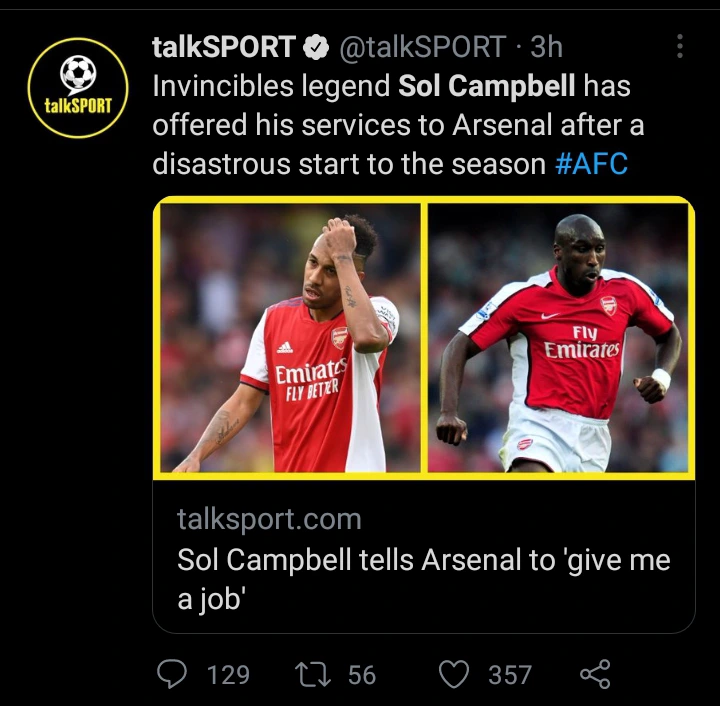 Will Sol Campbell be a good replacement for Mikel Arteta?
Share your thoughts in the comment section below.
Back to top button