Sports
LEI vs ARS : 2 Referee Controversial Decision Against Arsenal That The VAR Refused To Review
LEI vs ARS : 2 Referee Controversial Decision Against Arsenal That The VAR Refused To Review
The Video Assistant Referee's work is to help the Referee to take some decisions or correct the Referee's wrong decisions during game. The Video Assistant Referee was wrong not to review two possible Red Card incident that happened against Arsenal.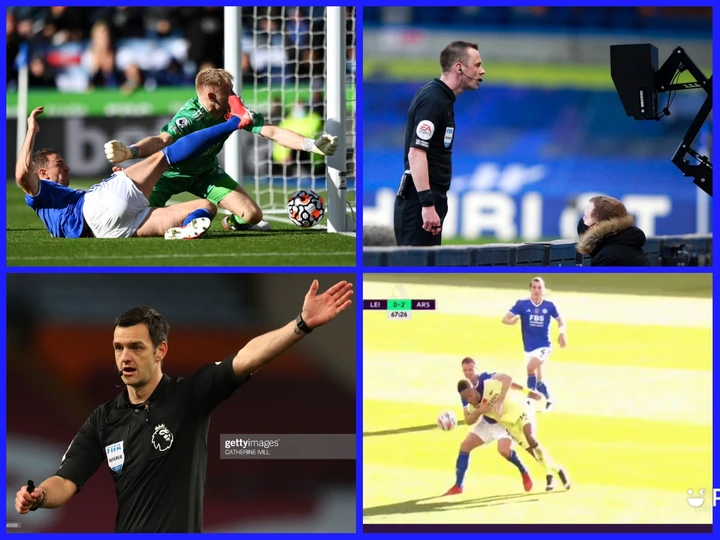 Arsenal continues their impressive form in this season English premier league after playing 7 games without defeats and 9 games unbeaten in all competitions.
It was an entertaining first 45 minutes match between the two teams but Mikel Arteta's tactical plan gave Arsenal the two early goals. Arsenal got the lead through Gabriel in the 5 minutes of the first half.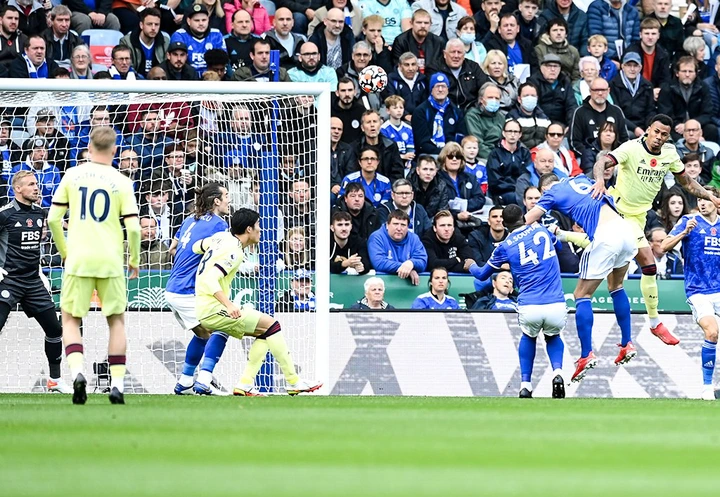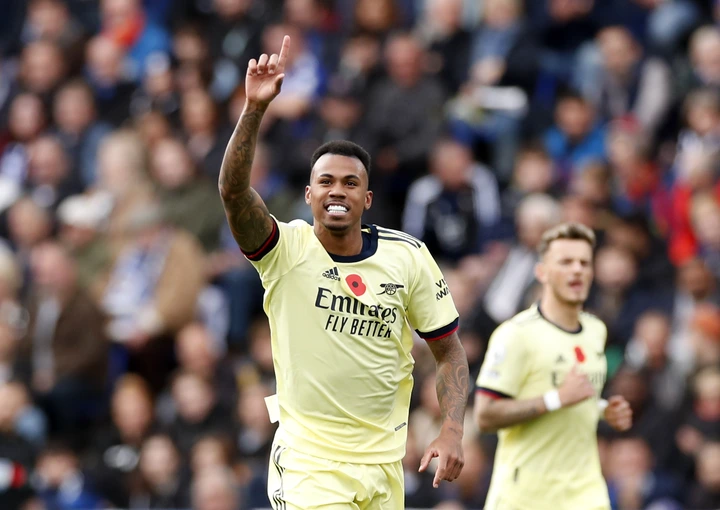 It was a beautiful goal from the Brazilian International who converted a brilliant set piece from Bukayo Saka. Leicester City controlled the game brilliantly but failed to convert their clear cut chances.
England talented midfielder Smith Rowe doubled the lead for Arsenal in the 18th minutes of the game through a brilliant strike. The highly rated star is one of the most influencial player against Leicester City.
A brilliant save From Ramsdale denied Leicester City a goal towards the end of the first half.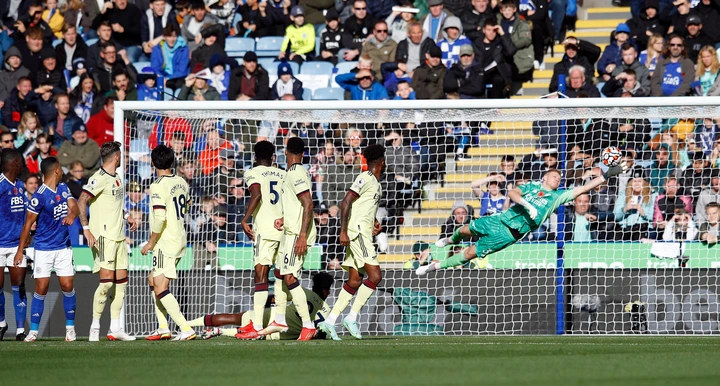 Leicester City defender Evans should have been sent off for two incident in the second half of the game. The England International intentionally kicked Arsenal goal keeper but the Referee refused to give him a Red card.
The Video Assistant Referee was supposed to review the incident for a possible foul but failed to do so despite the players protest.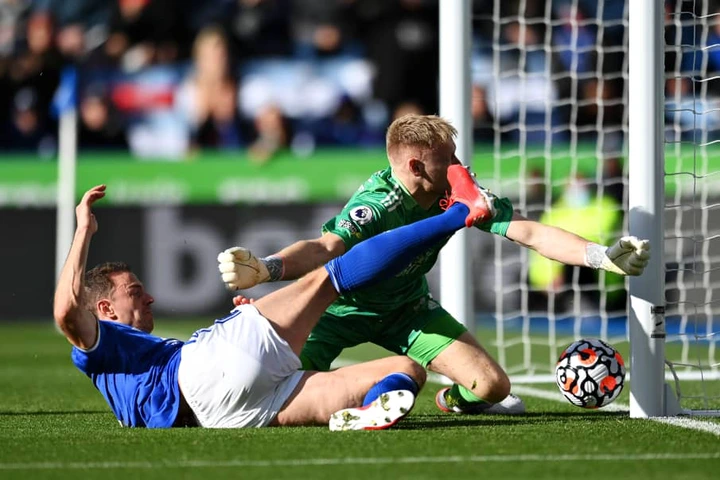 Towards the end of the match, Evans intentionally stopped a goal scoring opportunity after commiting a foul on Aubameyang. The Referee gave Evans a Yellow card instead of a straight Red card because of the FIFA rule.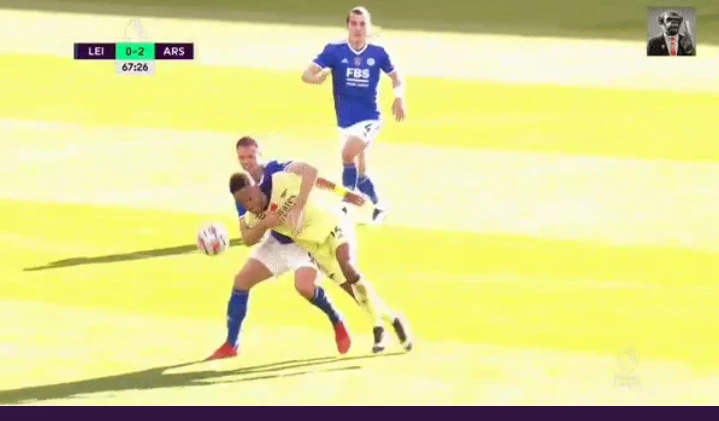 Evans should have been sent off because he was the last man and such foul are straight Red Card.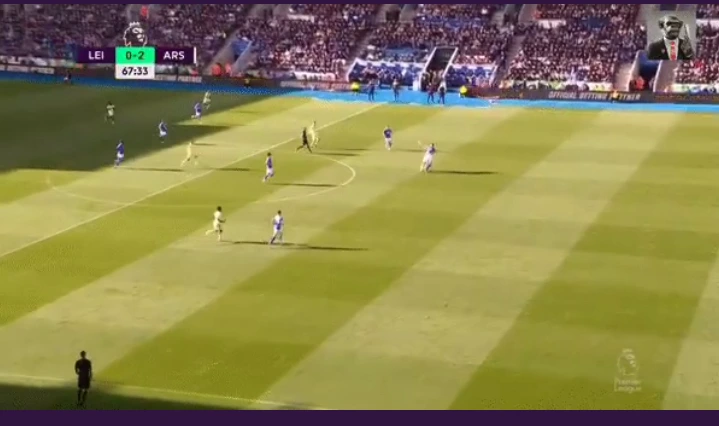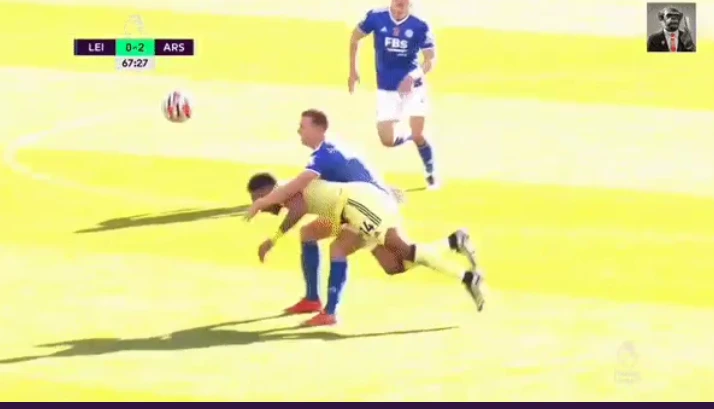 Despite the clear view of the incident, the VAR refused to review the foul for a possible Red card offense.
Do you think that should have been a Red card for Evans?
Drop your comments below.