Sports
Lionel Messi: 3 Reasons Why Lionel Messi Should Have Considered Barcelona President, Laporta's Words
The words of Barcelona President, Laporta about Lionel Messi could make the fans feel overwhelmed by it. In an actual sense, the Ba
Lionel Messi: 3 Reasons Why Lionel Messi Should Have Considered Barcelona President, Laporta's Words
The words of Barcelona President, Laporta about Lionel Messi could make the fans feel overwhelmed by it.
In an actual sense, the Barcelona president may be right to an extent if Lionel Messi could consider it.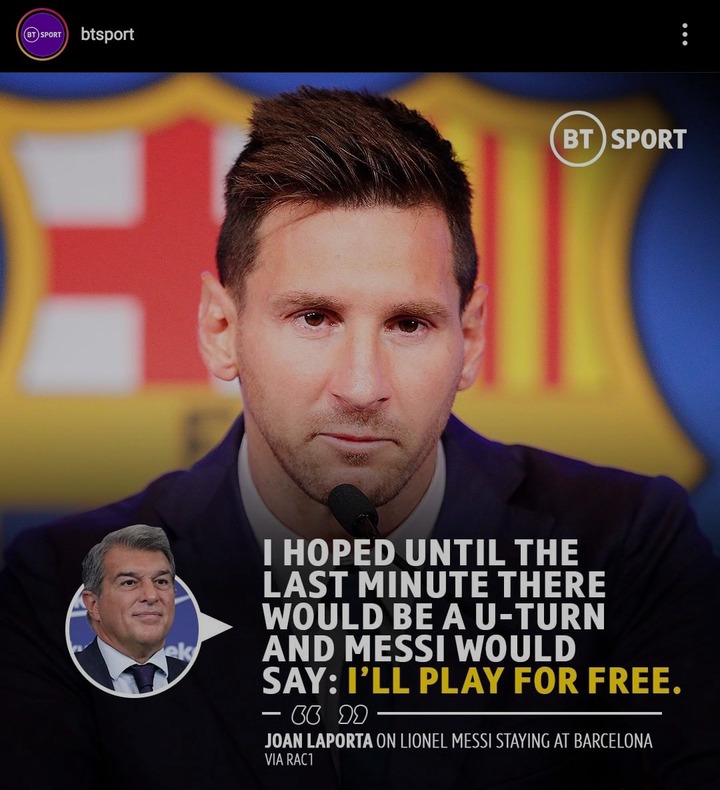 "I hoped until the last minute there would be a u-turn and Messi would say: I'll play for free." Joan Laporta on Lionel Messi staying at Barcelona.
Here are the reasons why Lionel Messi should have considered the statement of Joan Laporta.
1. Loyalty.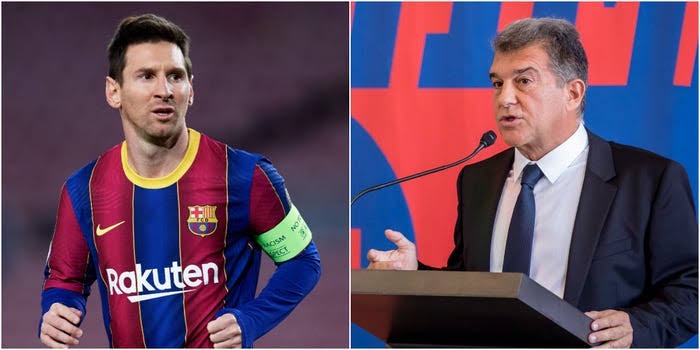 FC Barcelona gave Lionel Messi all he asked for and he should have in turn thought about playing for free till they resolved their final issues. This would have shown that he is truly loyal to FC Barcelona and ready to make sacrifices for the club's success.
In an actual sense, it is more likely that he contributed to their downfall in terms of finances due to the heavy salary they paid him when he was still there.
Loyalty should have kept Lionel Messi but he may have chosen more money than that.
2. Promise to Tito Vilanova.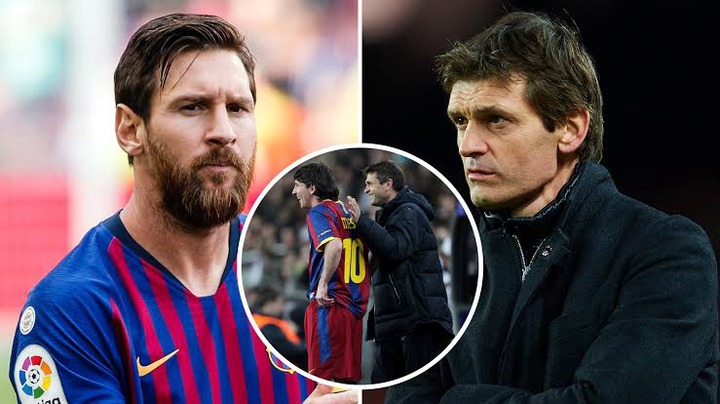 During Tito Vilanova reign as a coach of FC Barcelona, they were invincible in the league and even won the title with a huge margin. Tito Vilanova's reign didn't last as he fell very sick and when he was about to die, he made Lionel Messi assure him that he won't leave the club. Lionel Messi was rumoured to leave the club that season but he stayed back even after the death of Tito Vilanova.
That promise was short-lived as he eventually left the club in the summer transfer window.
There is a relation between Joan Laporta's statement and Lionel Messi's promise to Tito Vilanova.
If Lionel Messi wanted to stay and play for free then he should have considered Barcelona President words and linked them with his promise to Tito Vilanova.
3. Retiring in one club.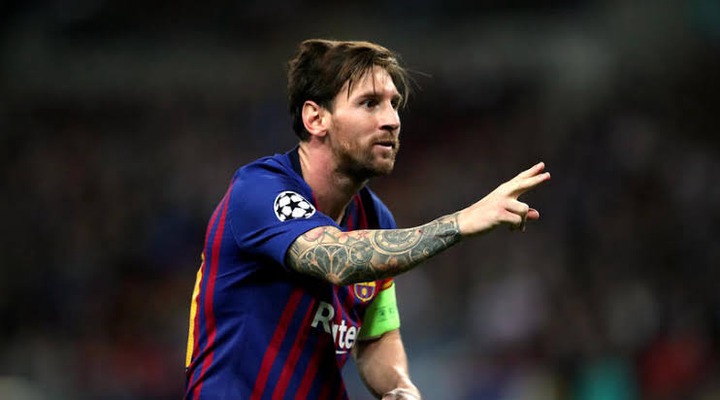 Lionel Messi should have considered FC Barcelona's president words so he could retire in one club.
Past legends of footballers had done that, the likes of Francesco Totti of AS Roma and some others. Stories would have been written about how Lionel Messi gave his best for the club by retiring as a one-club player even with the multiple pressures to leave the club.
This should have been Lionel Messi's story and he should have played for free to win numerous trophies.
If you find any of these reasons valid, you can add yours in the comment section as well.
Back to top button