Sports
Manchester United Star Who is Greatly Benefiting From Ronaldo This Season

Manchester United Star Who is Greatly Benefiting From Ronaldo This Season

Manchester United has managed to get four wins out of the five games they have played this season with their latest win coming against West Ham United. Cristiano Ronaldo was on the score sheet for the fourth time in his return to the Red Devils giving United the equalizer at Olympic Stadium in London.

He has greatly improved the 20-times Premier League champions finding the back of the net four times one in the Champions League while the other three being in league games. United went down against the Hummers today after Mohamed Benrahma's shot was deflected past David de Gea to give the hosts the lead in the half-hour mark.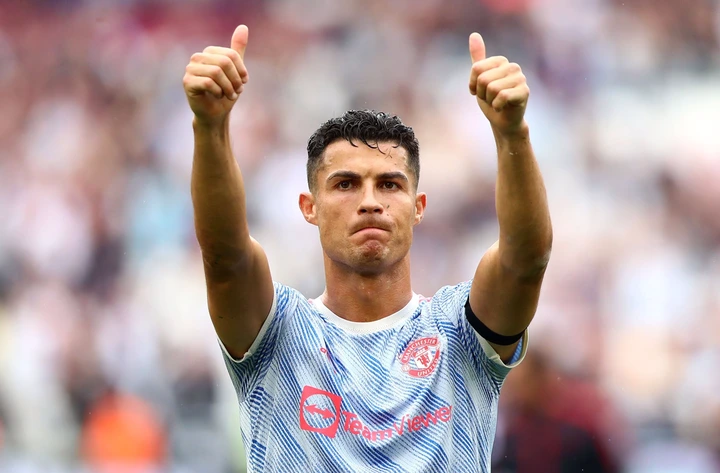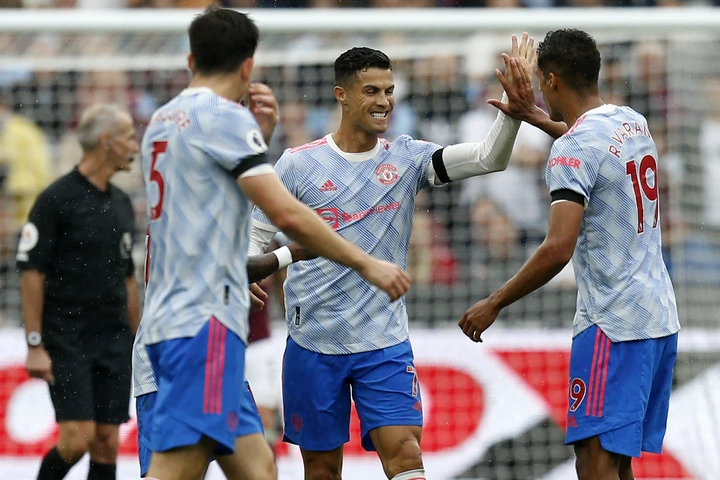 However, Manchester United star player in recent games Cristiano Ronaldo brought his team back into the match five minutes later ending the first half in a 1-1 draw. The Ole Gunnar men were more attacking in the second compared to the first half and substitute Jesse Lingard gave his team a later win against a team he played for a few months ago while on loan from United.
West Ham United was handed a late penalty but Spaniard David de Gea was the savior ensuring the team get three points on level with league leaders Liverpool but behind on goal difference. Ronaldo has been of great help in the three games he has played for Manchester United this season and his Portuguese teammate Bruno Fernandes is benefiting much from him.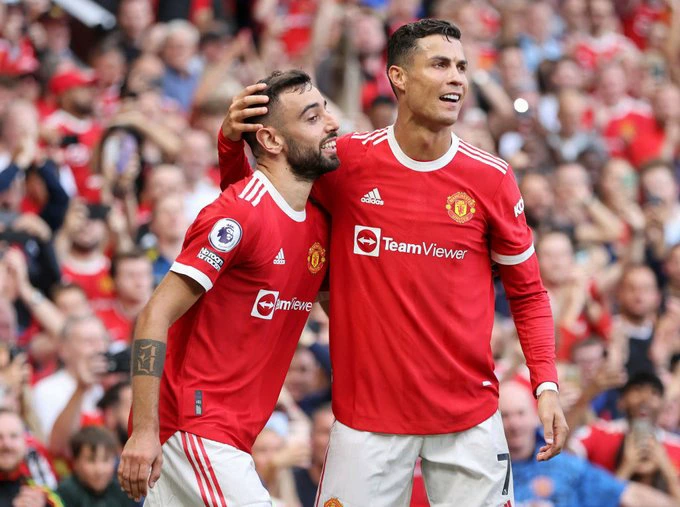 Bruno has already assisted Ronaldo twice this season one against Young Boys in the Champions League and the other being today against West Ham. The two stars are seeming to understand each other well at Old Trafford which might be a connection that started from the Portuguese national team.
They are brilliant paying together and Ronaldo's positioning and Bruno's creativity have been beneficial in two games and they could unstoppable this season. They are the main players for Manchester United this season and if the Red Devils will win trophies it will be as a result of the two players.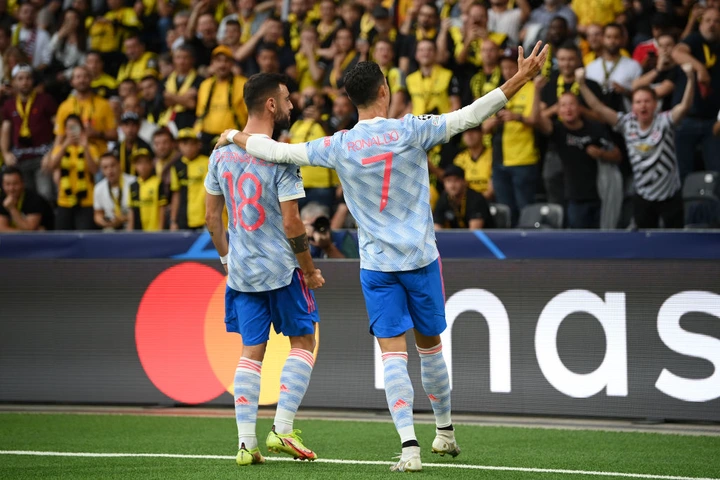 Back to top button