Review
Meet The Northern Lady Who Makes A Lot Of Money From Using Nylon To Manufacture Interlock Tiles
Meet The Northern Lady Who Makes A Lot Of Money From Using Nylon To Manufacture Interlock Tiles
People are talented and creative in different ways, no doubt about that. Some people have made a lot of money from creating things from nothing. A lady from the northern part of Nigeria has impressed many people with what she uses nylon to create. She makes a lot of money from a wasted pure water sachet.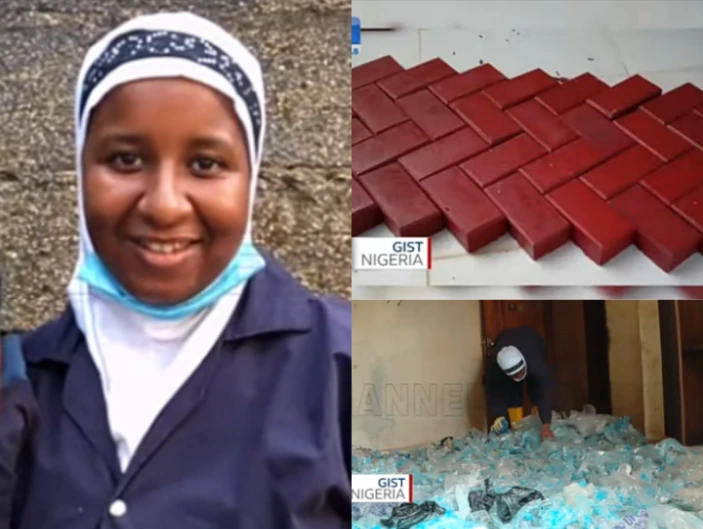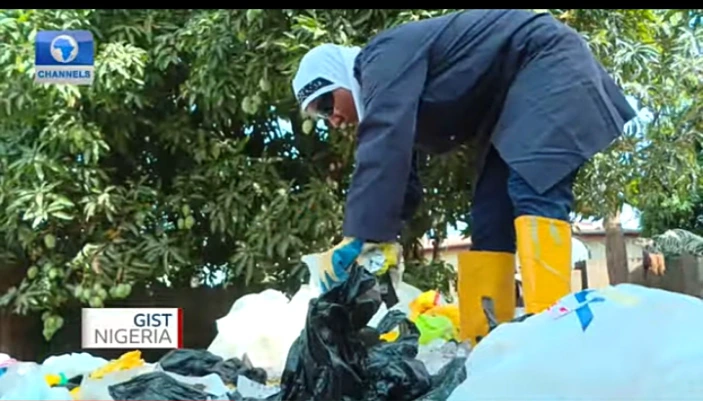 She gathers a lot of pure water sachet from waste bins to create interlock tiles, then sells them to make good money for herself. She gathers the nylons from different places, sometimes school students help her to gather them from their school. Then she repays them all with gifts like lamps for reading, and other things that will help them academically.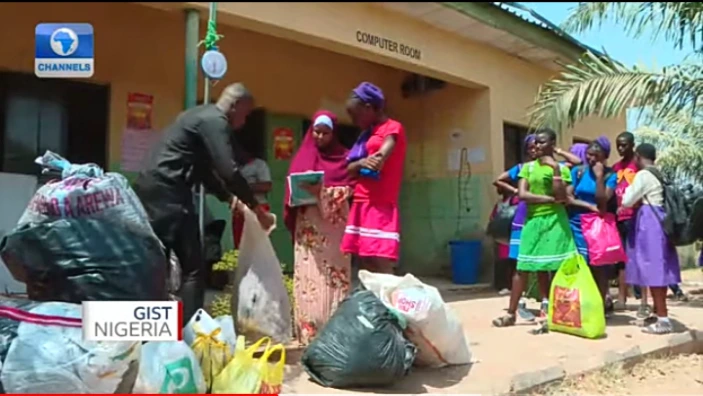 Due to the gifts she gives them, it motivates them to bring a lot of nylon for her. The lady produces interlock tiles from burning the nylon in a large metal bowl. Then she adds or does whatever she does to it, then it turns to hot liquid which she pours out later from the bowl.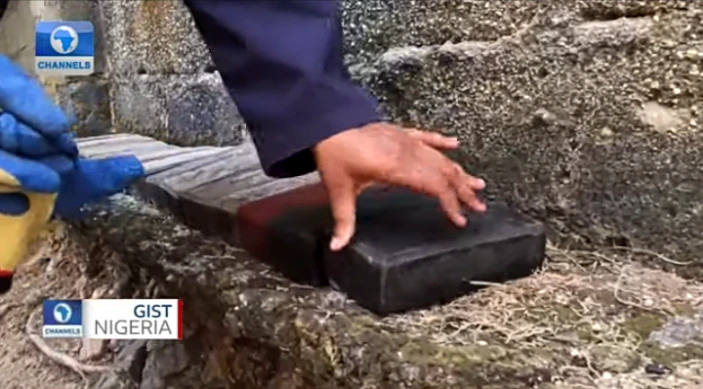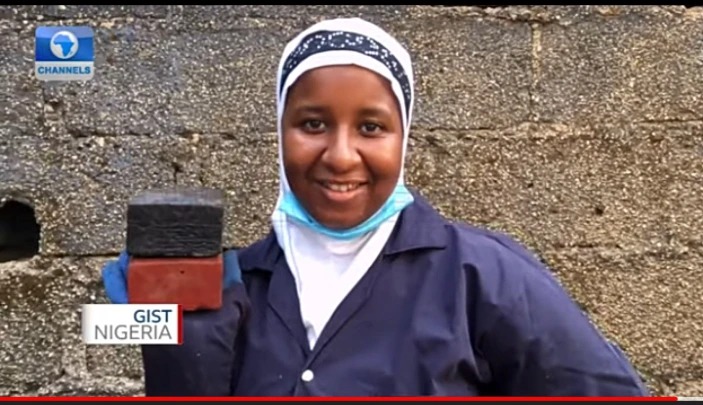 Then she pours them inside a mould, then moulds them one after the other to form a very beautiful interlock for construction. She said the interlock made from nylon is always stronger than the modern ones made with cement. She also said the nylon interlock can be used immediately after its production, as far as it has solidified.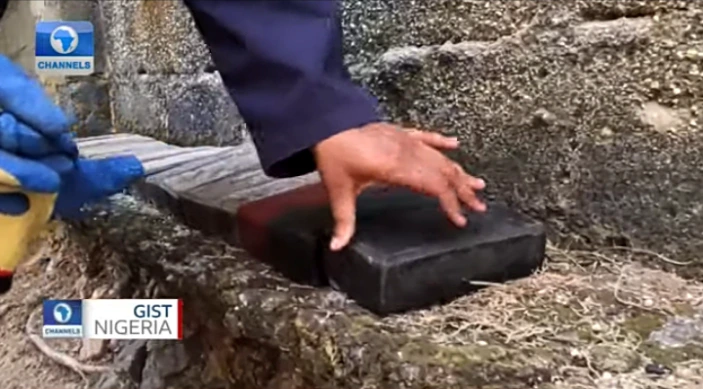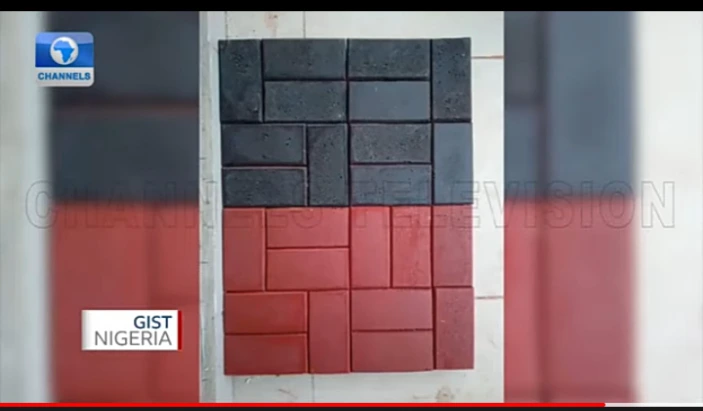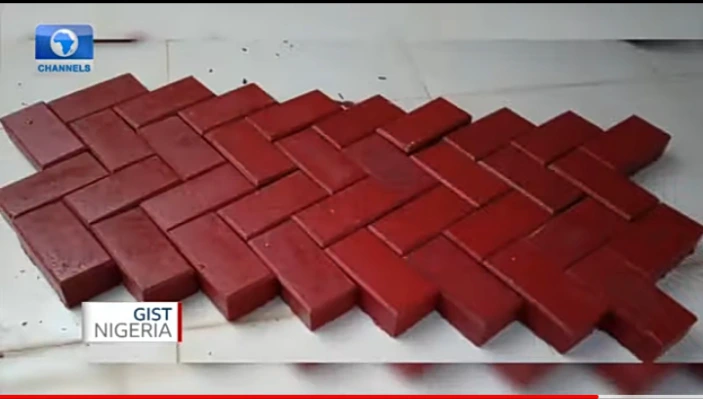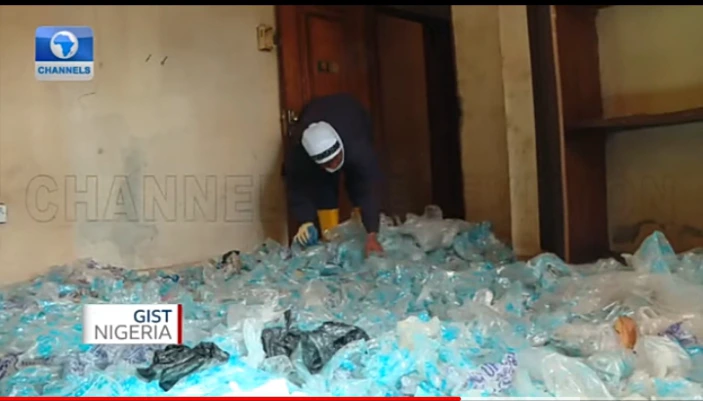 She has made good money from her work, and she also has workers who work for her. She doesn't need to spend a lot of money to buy materials for interlock production. All she needs is plenty of nylon pure water sachet or any other nylon.
Back to top button