Sports
Mohamed Salah named as the best player in the Premier League
Following his incredible solo goal in Liverpool's 2-2 draw with Manchester City on Sunday, Rio Ferdinand has dubbed Moham
Mohamed Salah named as the best player in the Premier League
Following his incredible solo goal in Liverpool's 2-2 draw with Manchester City on Sunday, Rio Ferdinand has dubbed Mohamed Salah the Premier League's best player.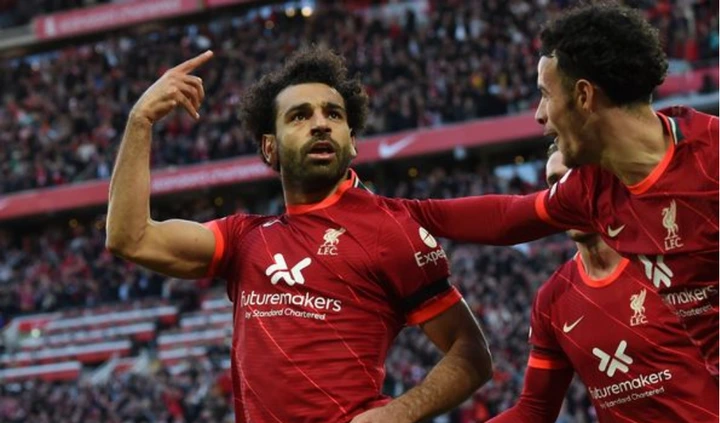 As Liverpool sit atop the Premier League standings heading into the international break, the Egyptian attacker has had a fantastic start to the season, scoring six goals in his first seven Premier League games.
With a jinking move and vicious strike, the 29-year-old gave Liverpool a 2-1 lead at Anfield on Sunday, but the Reds were pegged back by a deflected shot from Kevin De Bruyne, culminating in a tie.
Salah, according to Ferdinand, is the best player in the league right now, and he has lauded his contribution to the team's recent success.
"Right now, he's the best player in the Premier League." On Vibe on Five, he stated, "It's bunning my chest talking like this about a Liverpool player."
"[His goal] was like being on FIFA; the chop, I've done that on Fifa many times when you pretend to whip it top corner and then chop it back. Playground abilities
"Salah is a goal scorer who has helped Liverpool win the Premier League and Champions League."
Liverpool's second-half improvement in Sunday's game was praised by the former Manchester United center-back, who described them as a "different beast" after the interval.
"What I liked about Liverpool was how they started badly and then reacted at halftime to emerge as a completely different animal. Liverpool couldn't break through in the first half, and City could have had two or three goals. "I think City will be disappointed not to win, and Liverpool will be happy with a draw," he added.
Back to top button