JOBS VACANCY
Nigerian Army Recruitment: Applicants React To Discouraging Issues
The information released to the general public that the web portal for SSC47/2021 and DSSC26/2021 is now online and the registration will commence immediately Our Military Is Capable
Nigerian Army Recruitment: Applicants React To Discouraging Issues
The information released to the general public that the web portal for SSC47/2021 and DSSC26/2021 is now online and the registration will commence immediately Our Military Is Capable.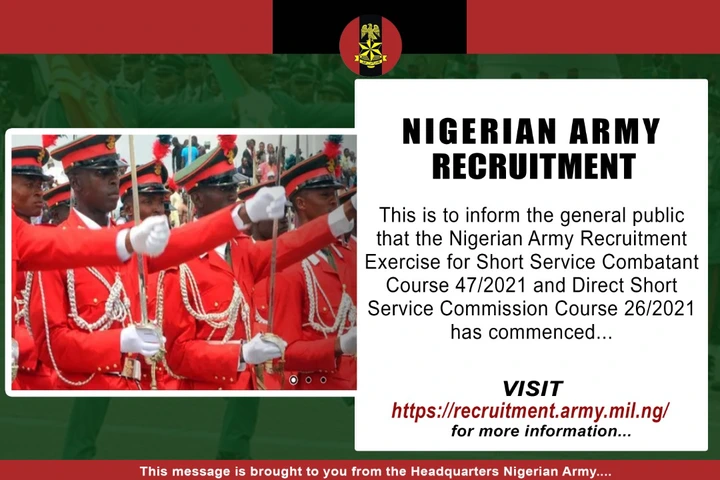 The message which is brought to the public from the headquarters of the Nigerian Army has generated so much reactions by Nigerians who are aiming to join the military.
So many applicants have different issues. However, the major issues consists of those with the opinion that the Nigerian Army has become a death sentence since the system is believed to have been bridged by wrong hands who are sabotaging the army. The idea that hundreds of soldiers are voluntarily dropping out of the Army is a cause for so much concern.
Other complains is that most applicants are not joining the Army as a result of patriotism but because there are no more options in terms of jobs and employment, therefore, joining the army could serve as a breakthrough.
Minor complains consists of the fact that the process of selection is always not by merit but who you know or your connection as some applicants have it that they've applied for over three times and this being the fourth time with no positivity.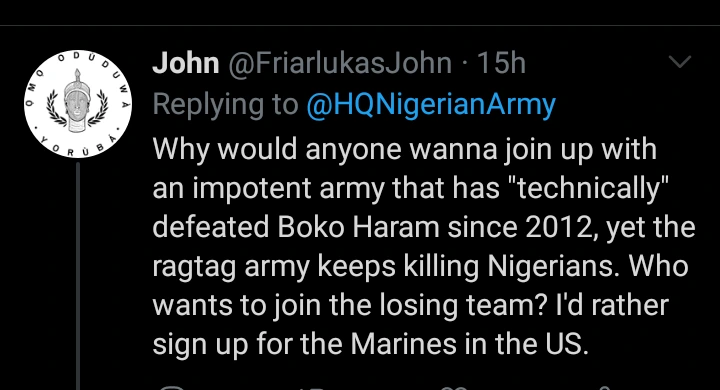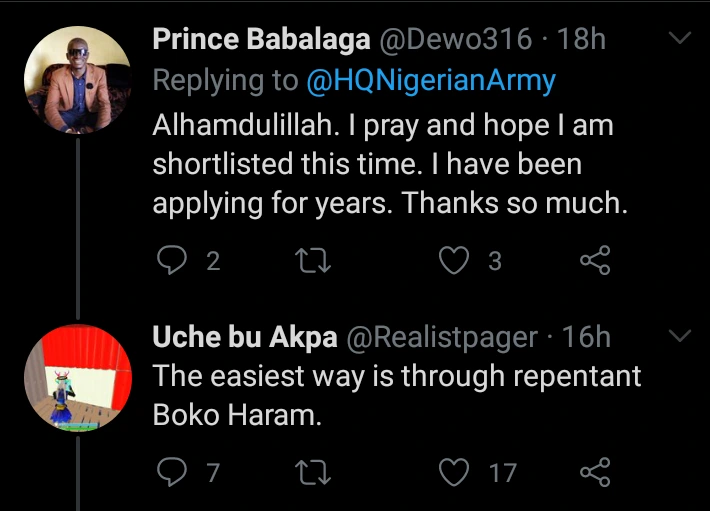 This is a call for the NA headquaters to work on these complains as soon as possible if at all the institution is truly a Nigerian institution.
Do you like Fabpulse? We count on you! Follow us on Googlenews, And get 1k.
Click Here,
and
Click
the Star.