Sports
Number Of Times Cristiano Ronaldo Scored Goals Against Chelsea In His Career (Photos)
Number Of Times Cristiano Ronaldo Scored Goals Against Chelsea In His Career (Photos)
If Cristiano Ronaldo was to play every minute of his 1082 games against Chelsea, then he wouldn't have been able to score 791 goals in his career. Over the years, one team that has been a tough nut to crack for the Portugese International on the pitch is none other than the Blue contingent of West London. Statistically, the 36 year old has faced Chelsea on 16 occasions and in that period, he has managed to bag just three goals against the European Champions.
Without further ado, take a look at the three times Cristiano Ronaldo scored goals against Chelsea.
1- Manchester United 1 vs 1 Chelsea (21 May 2008)
In a game that both teams were evenly matched, Manchester United took the lead against Chelsea in the 2008 Champions league final courtesy of a clinical Cristiano Ronaldo's header. Assisted by his teammate Wes Brown, the Portuguese International found space and time to head home in the 26 minute. It was his first ever goal against Chelsea and the only one he has scored against them so far while in England. The Red Devils won the game 6-5 on penalties.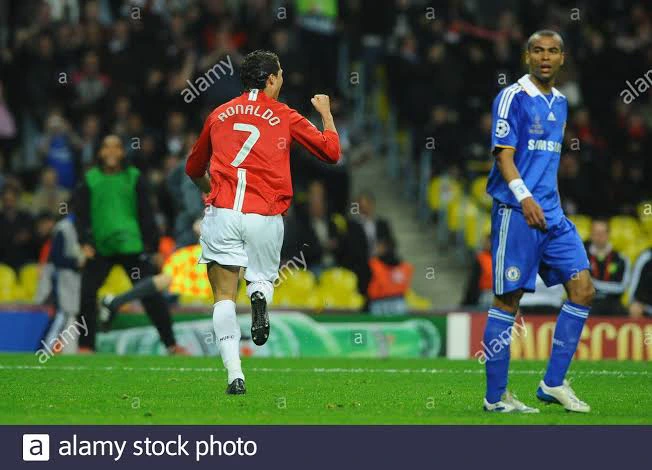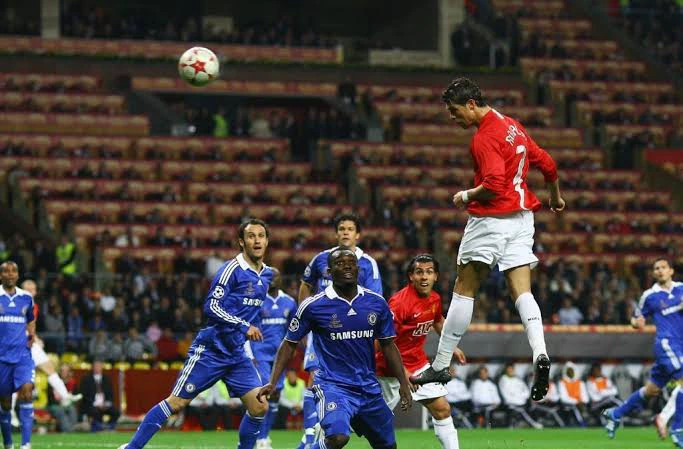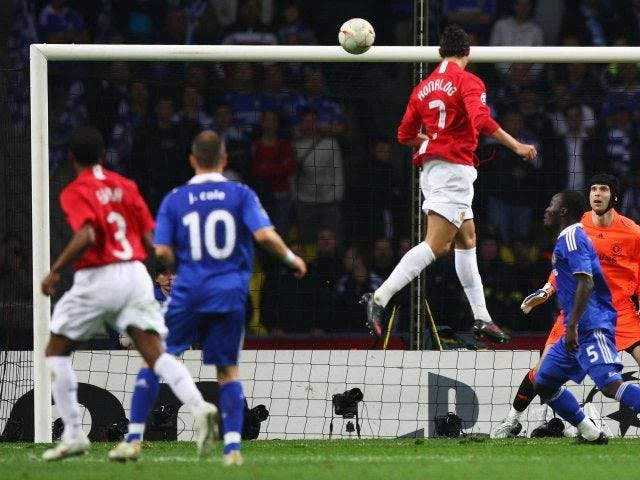 2- Real Madrid 3 vs 1 Chelsea (7 August 2013)
In what was a pre-season match, Ronaldo came up against a familiar foe once again and this time, he bagged two deadly goals to help Real Madrid claim the International Champions Cup. His first was a beautiful free-kick in the 30th minute and his second a bullet header in the 57th minute.
Photos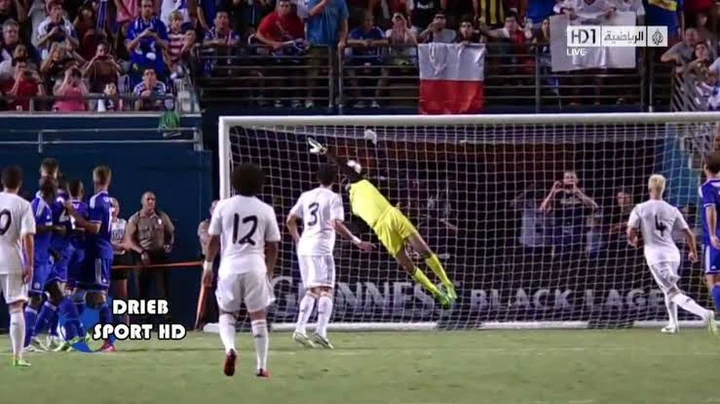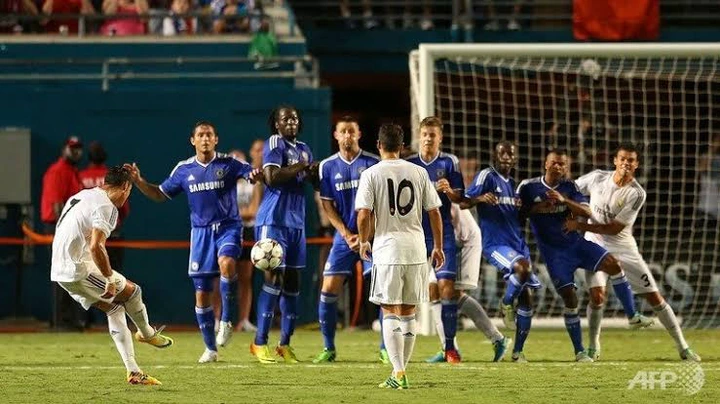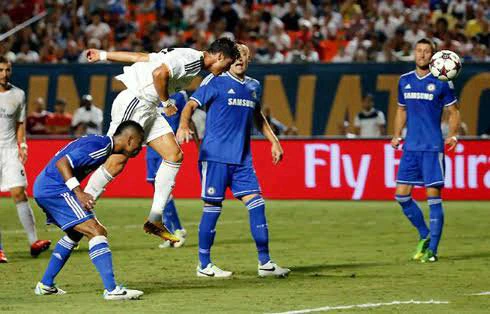 It was this match that Ronaldo executed the very first version of the "Siu" celebration.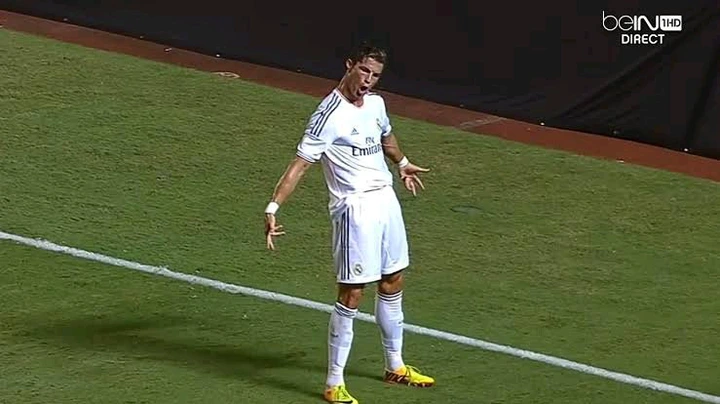 Of his 791 goals, only three has been registered against the Blue contingent of West London. But considering that he is back again in the Premier league, it is left to be seen if his prolificity will shine more this time against Chelsea.