Sports
Ole Gunnar Solskjaer Expected To Sort Out Pogba's Future At Old Trafford
According to reports, Pogba rejected United's offer of a new contract this week, and with his current contract set to expire next
Ole Gunnar Solskjaer Expected To Sort Out Pogba's Future At Old Trafford
According to reports, Pogba rejected United's offer of a new contract this week, and with his current contract set to expire next summer, the club will be forced to cash in now rather than lose him for nothing in a year. But Ole Gunnar Solskjaer insists that talks between the club and the player are still ongoing, and that after speaking with the France international, he believes Pogba is excited about the new season at Old Trafford.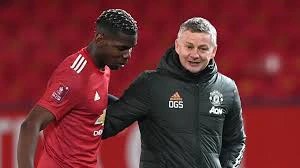 The circus that is Pogba's future is one that Solskjaer will no doubt be determined to put an end to once and for all. Pogba expressed his desire to leave United two years ago, and his future has been a source of contention ever since. However, his preferred options of a move to Real Madrid and Juventus have now closed, with both clubs struggling financially as a result of the pandemic. Following his performance for France at Euro 2020, rumours have resurfaced that the 28-year-old could leave United this summer, with PSG appearing to be the most likely destination at the moment.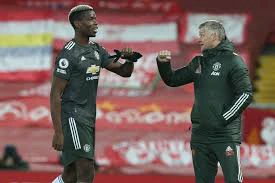 With Pogba's contract set to expire at the end of next season, this could be United's last chance to recoup some of the £89 million they spent on him in 2016. But, perhaps more importantly, many in the club will be desperate to put an end to the tiresome never-ending speculation and disruption that has always surrounded the player in some way.
Back to top button