Sports
#OleOut: Fans Blast Man Utd's Manager And Player After Losing The Derby, Suggest A New Manager

#OleOut: Fans Blast Man Utd's Manager And Player After Losing The Derby, Suggest A New Manager

The Manchester Derby has just ended and Manchester City won the match 2 to nil. Manchester United was not able to score a goal against Manchester City, and thus, Manchester United fans were not happy with the game.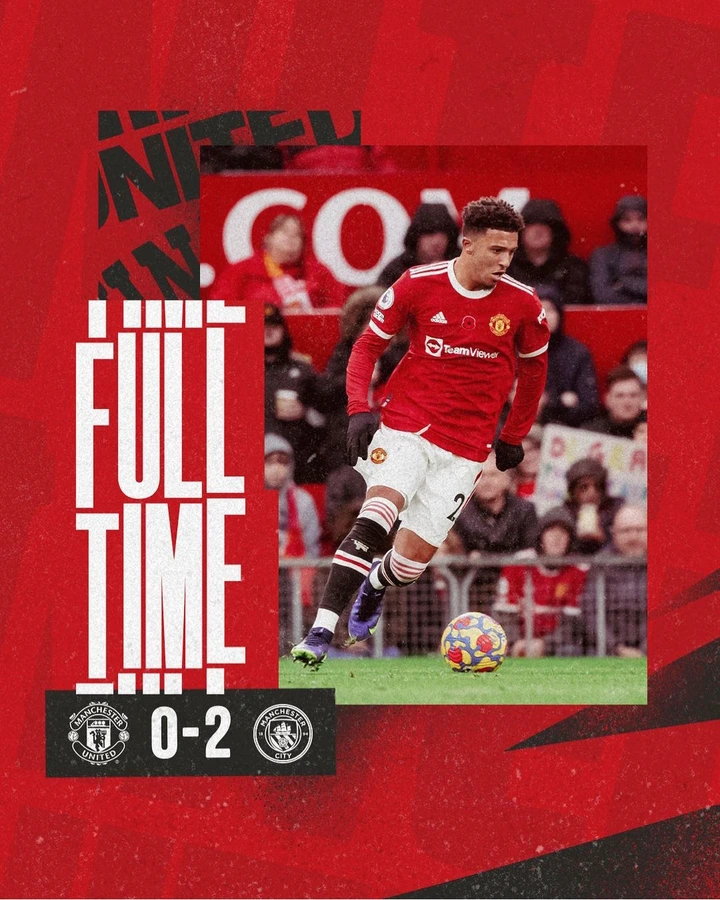 During the first few minutes of the game, Manchester United's defender, Eric Bailly, scored the first goal for Manchester City. While trying to defend his team against Manchester City, he mistakenly scored his own goal, and thus, left his team at a disadvantage.
After the game, Manchester United fans reacted to the loss and blamed the manager for it. Apart from the team's manager, another player was blamed for the loss due to his performance in the game.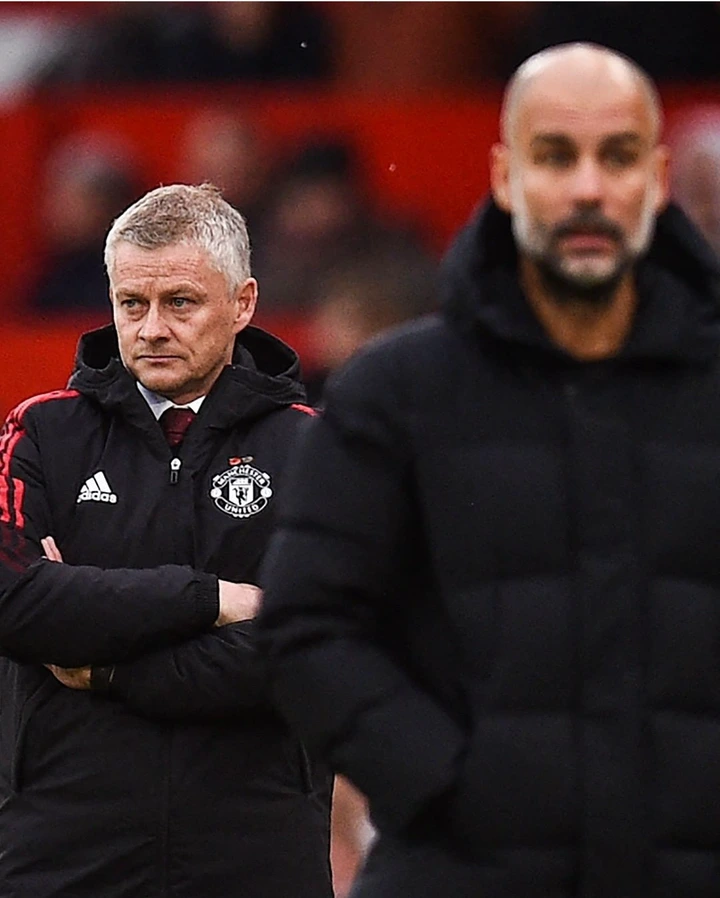 The team's captain, Harry Maguire, has been blamed for the recent matches, and fans have said he's not much of a good player. Likewise, fans have demanded that the team's manager, Ole Gunnar Solskjaer, should be sacked by the Management of the team, and a new manager should be signed.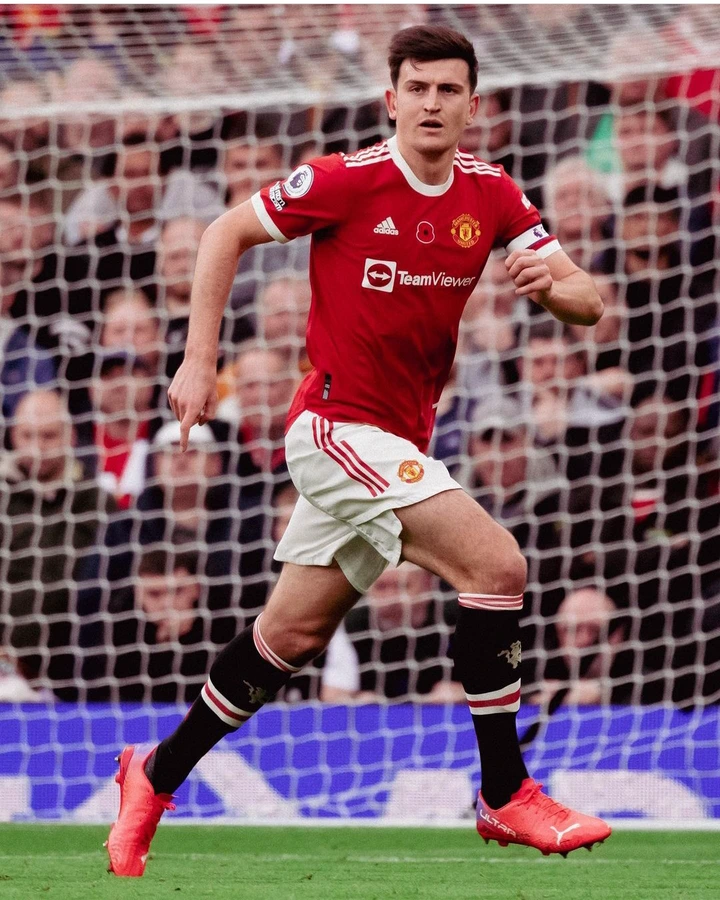 When Manchester United lost against Liverpool in the recent game played, fans suggested that Manchester United should get either Antonio Conte or Zinedine Zidane as the new manager of the club. However, Tottenham has signed Conte as the new manager of the club, and now, Manchester United fans are demanding that Zinedine Zidane should be signed as the new club manager.
Considering his career achievements, football fans believe that Zidane would be able to lead Manchester United to greater success than Ole Gunnar.
The hashtag "OleOut" has been trending on Instagram since the game ended and it shows how overwhelmed and angry the fans are.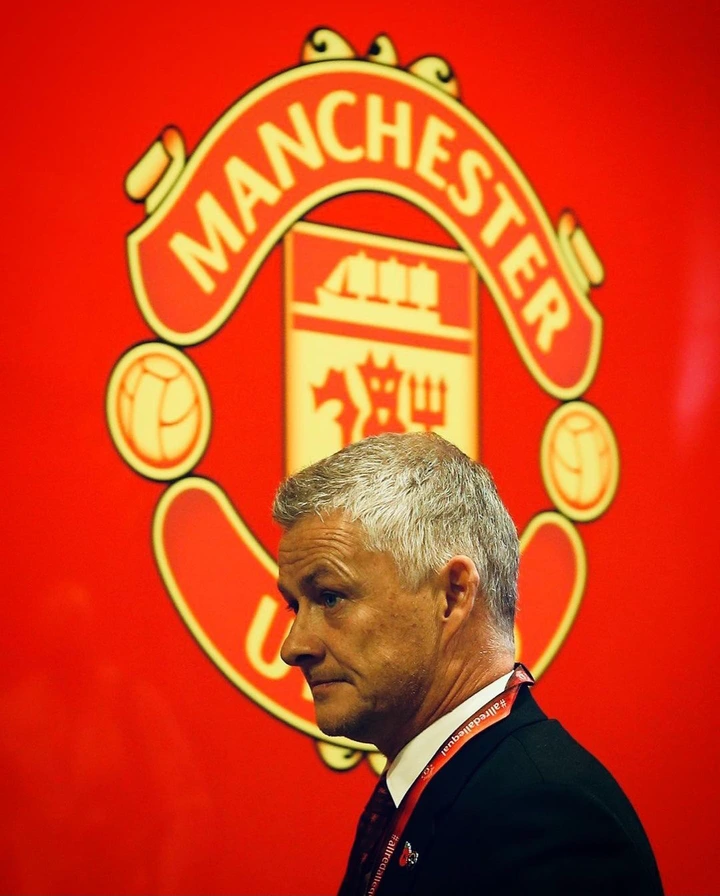 See some of the comments made below: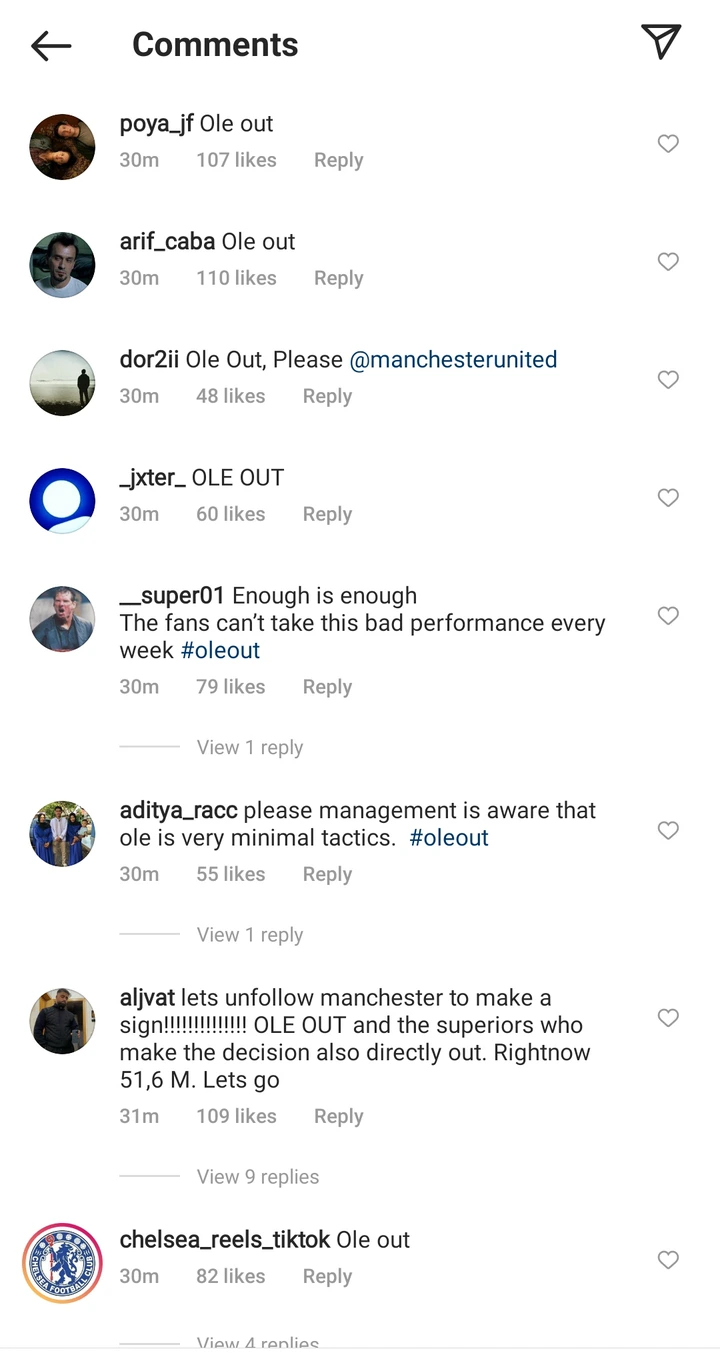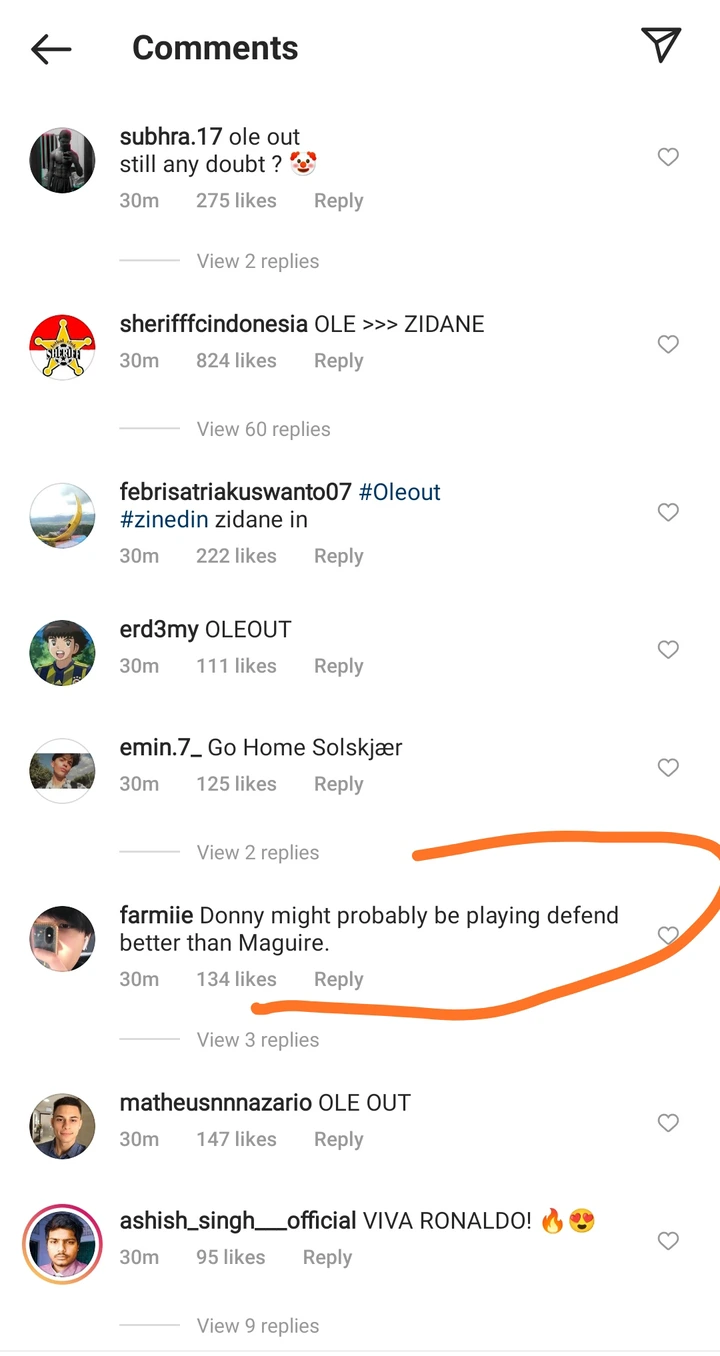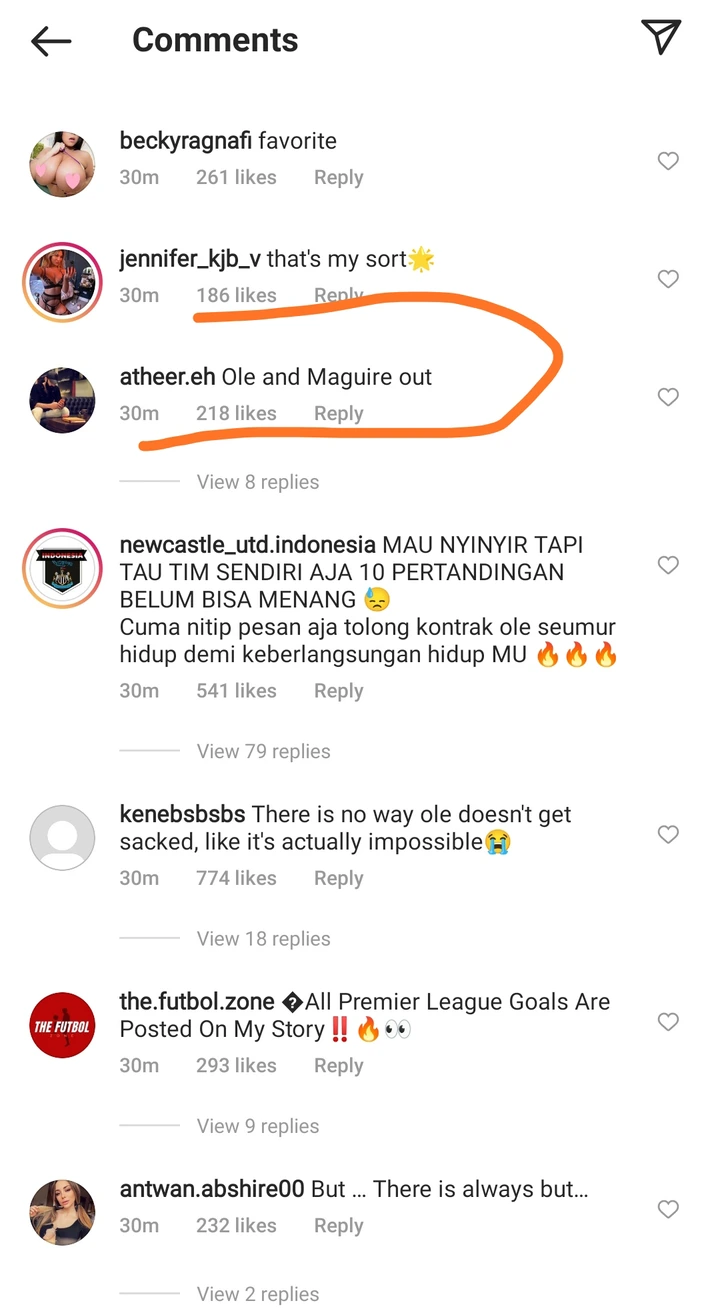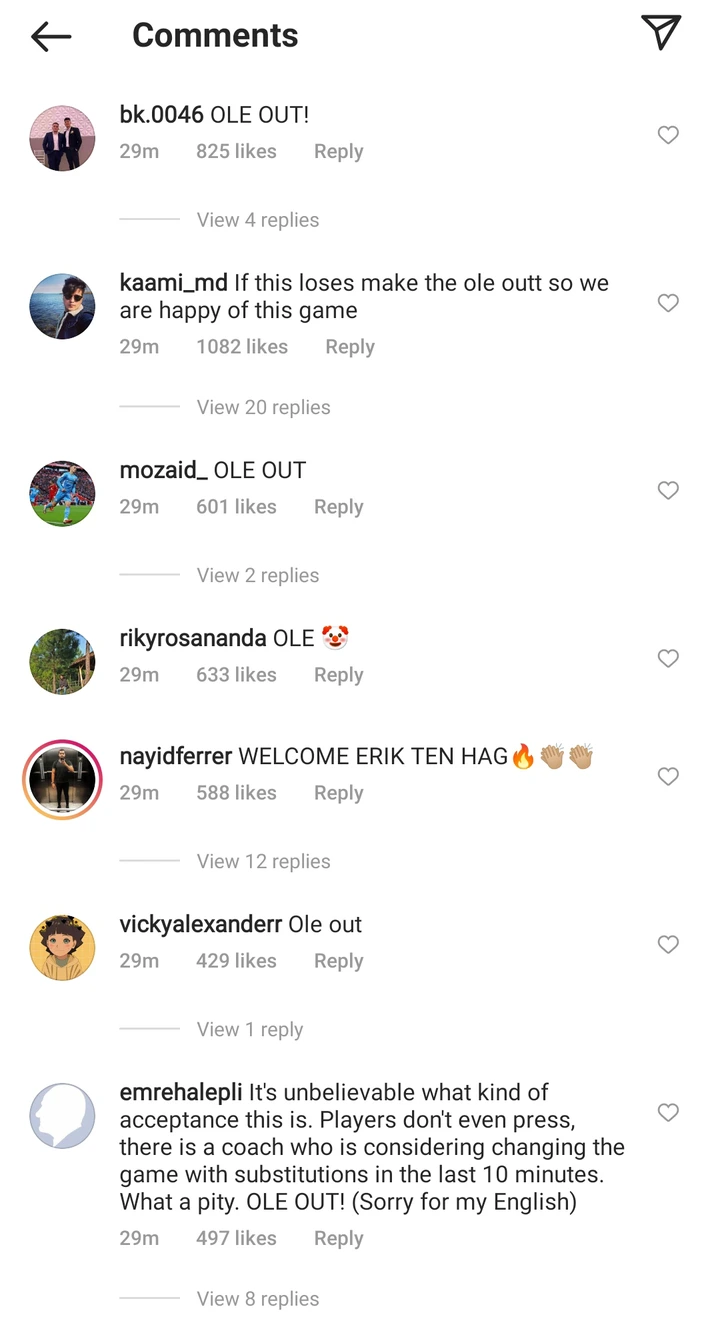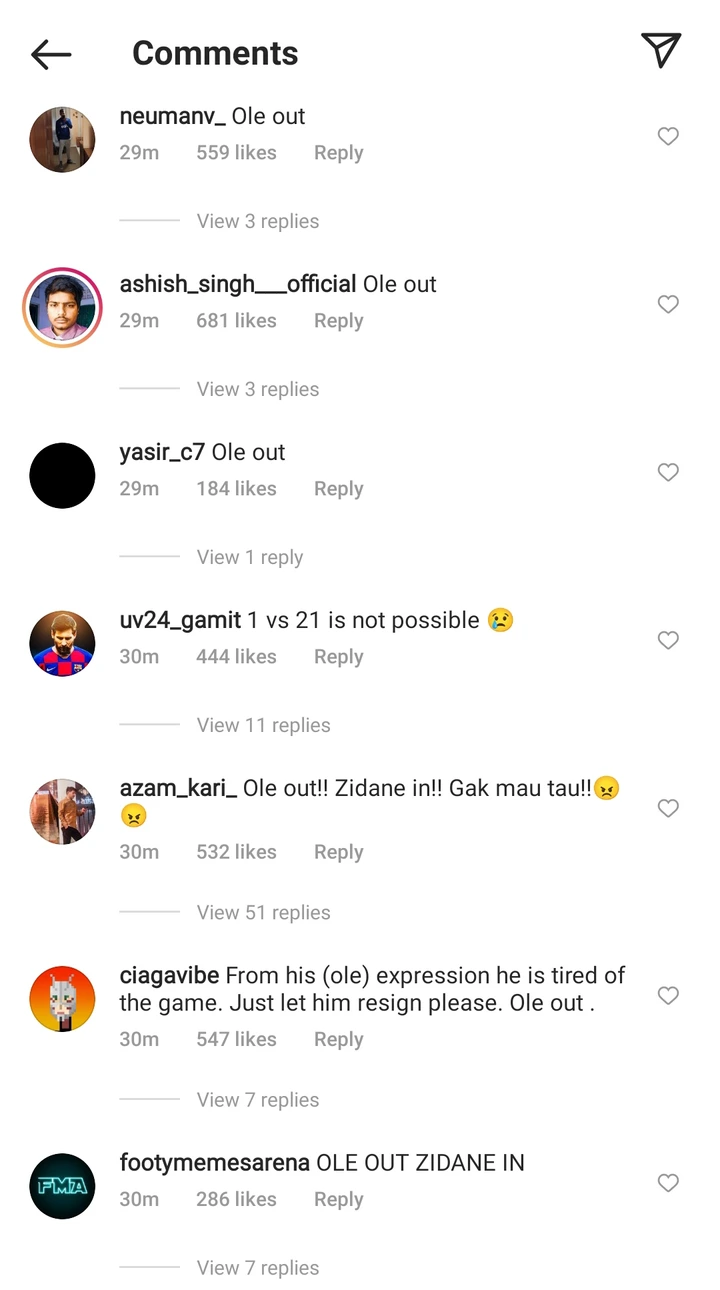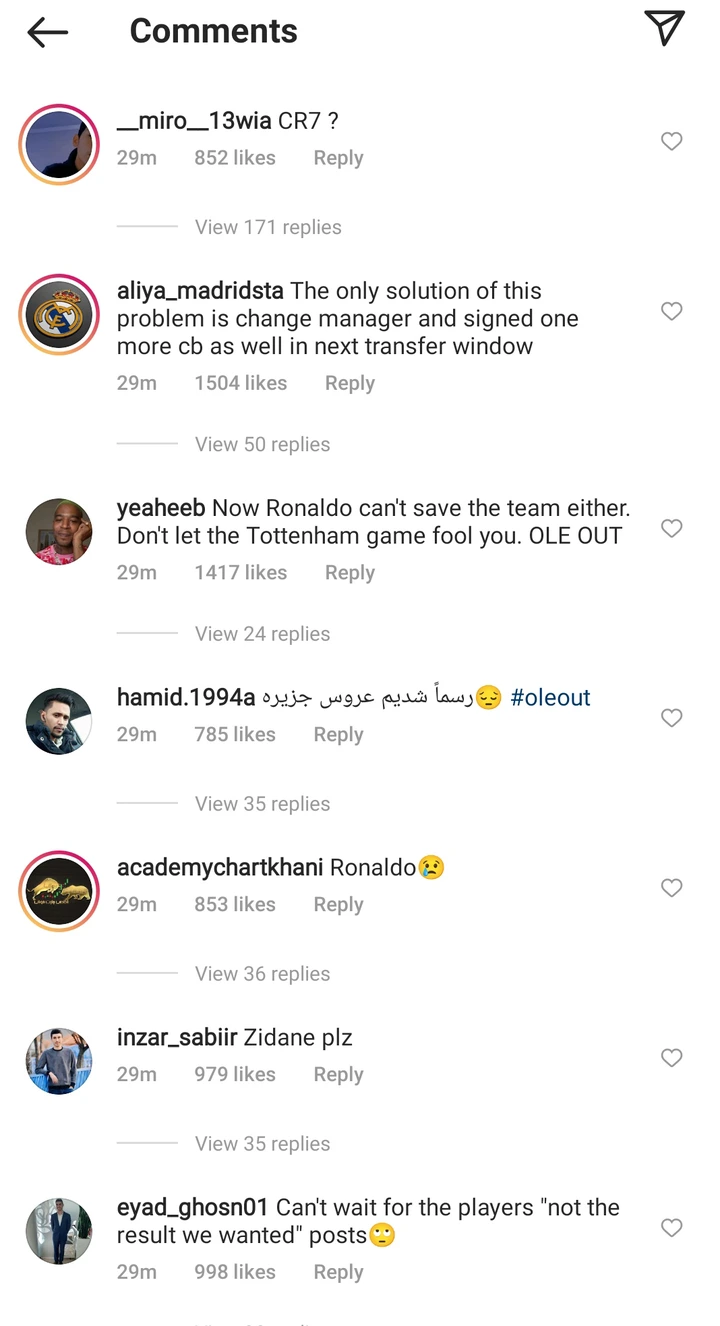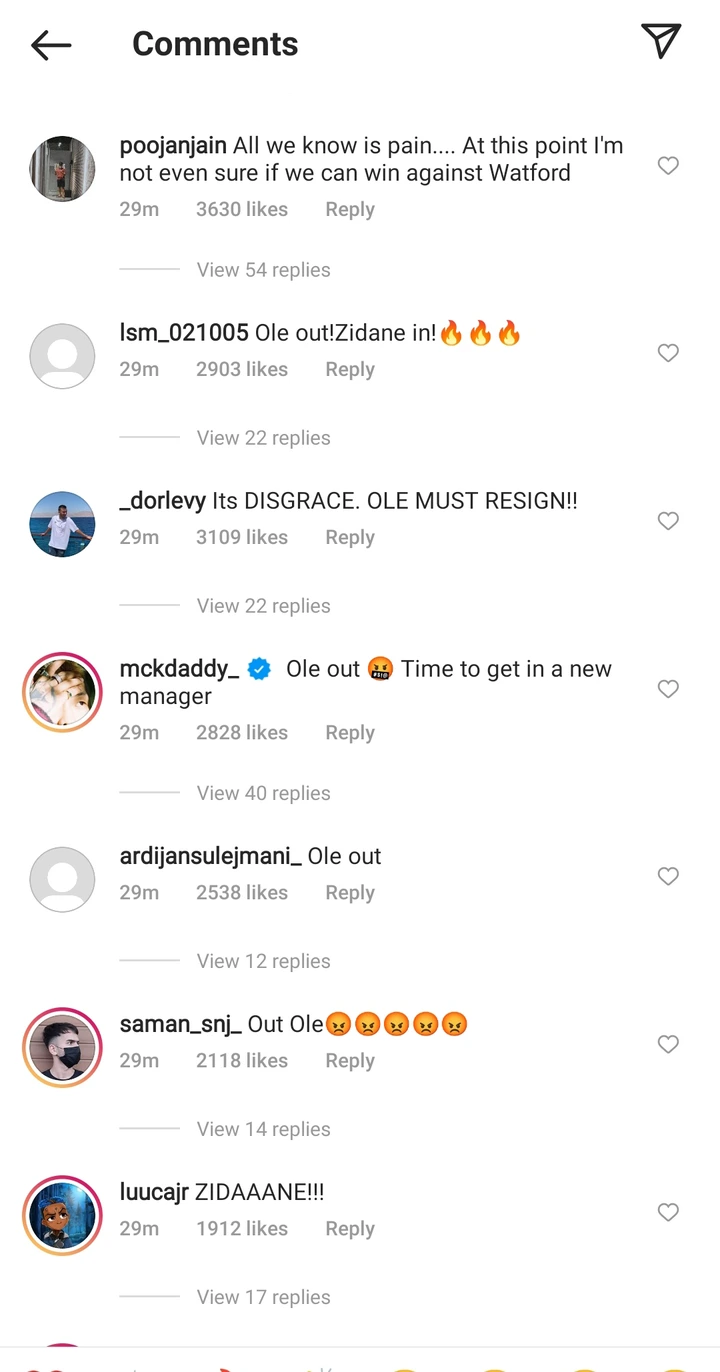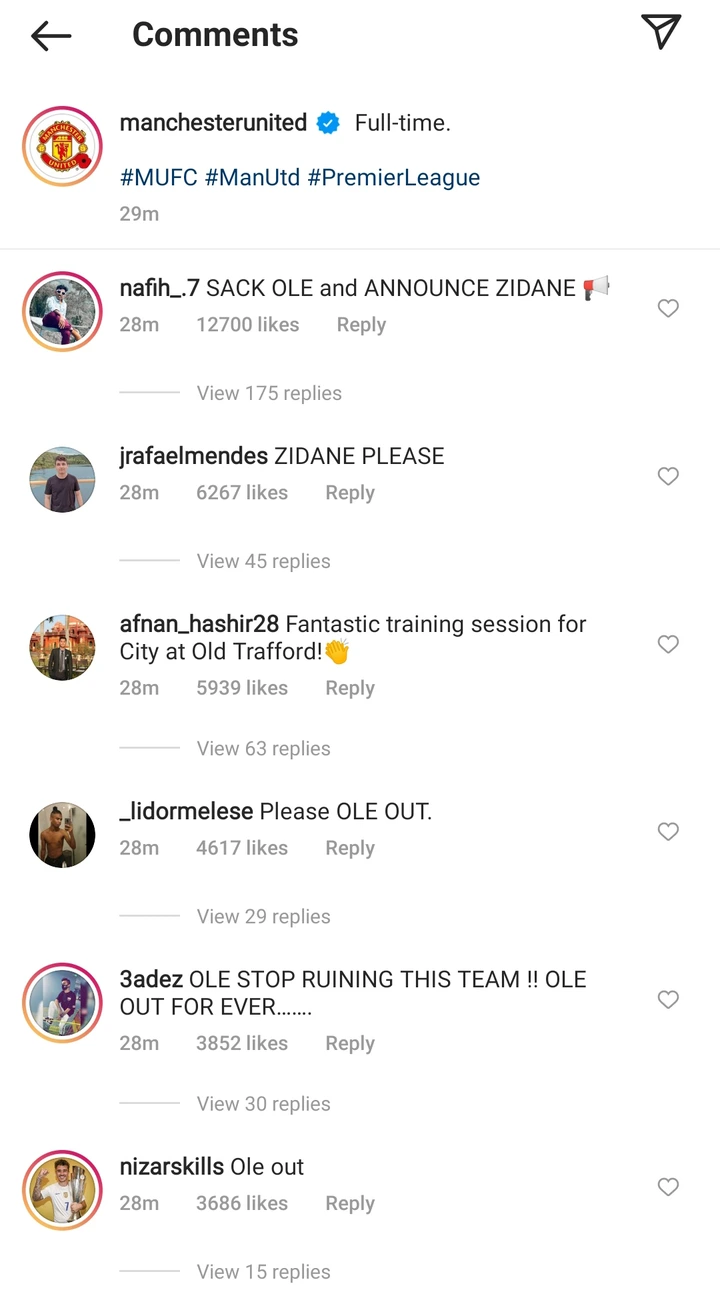 Although some fans are still supporting Ole Gunnar, however, the ratio is low to those who want him to be sacked.
What do you think about this? Do you think Manchester United can sack Ole Gunnar, and sign Zidane as the new manager?
Share your thoughts and opinions.