Sports
Opinion: Man U Fans Have Every Right To Be Outraged By What Ferguson Did At Club's Training Today

Opinion: Man U Fans Have Every Right To Be Outraged By What Ferguson Did At Club's Training Today

Almost every single Manchester United fan was shocked by the team's dismal performance against Liverpool at the weekend. Even the club's greatest ever manager, Sir Alex Ferguson who was in attendance was shocked by the way the team performed as they shipped in 5 goals to record of one the most embarrassing home defeats ever.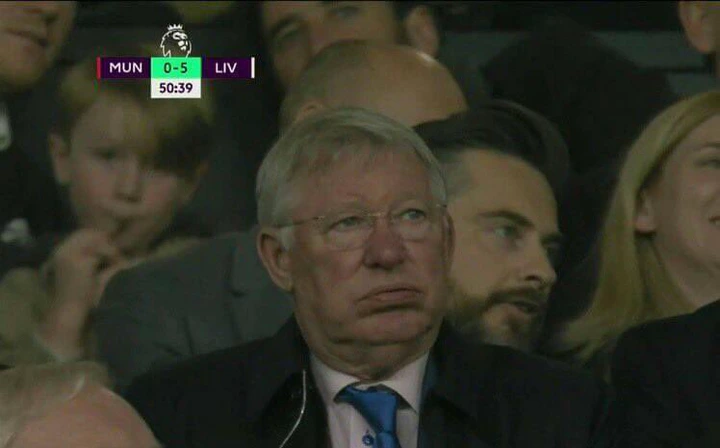 With that result, and the facial expression on the face of someone as powerful and influential at the club like Ferguson, fans had hoped that the Ole Gunnar Solskjaer would be relieved of his duty as manager before the end of the week.
Rumours of Antonio Conte being set to take over as the new manager at United has intensified in the last 24 hours, but there hasn't been any official reports as regards that.
To make matters worse for Manchester United fans, something happened at the club's training ground today according to top Italian journalist, Fabrizio Romano.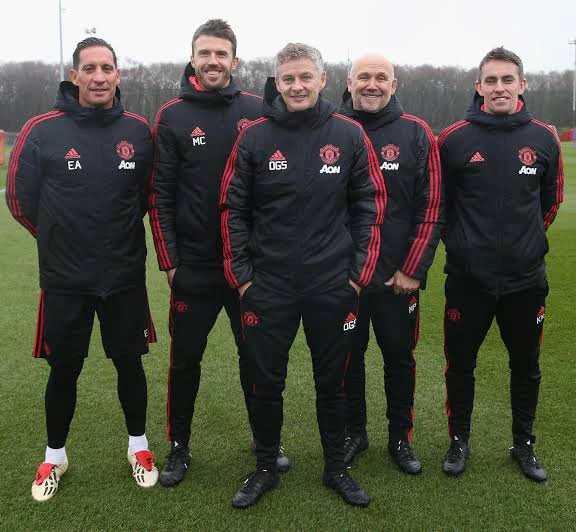 According to the journalist's latest tweet, Sir Alex Ferguson was at the club's training session today.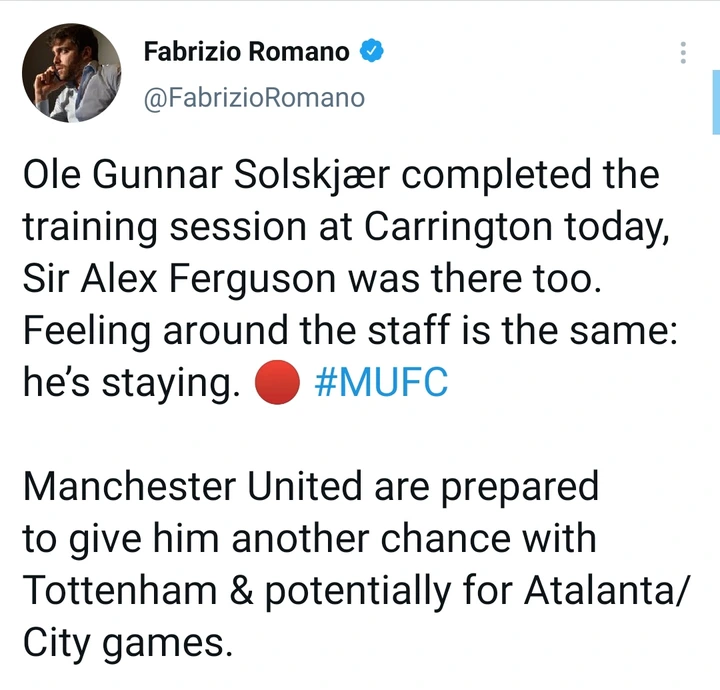 photo credit: twitter.com
Going by this tweet and other subsequent tweets where it was reported that Ferguson is backing Ole Gunnar Solskjaer to continue in his role as manager, we can say that what Ferguson came to do at the club's training today was to send a message that Ole has his backing and to lift the morale of the players and the fans.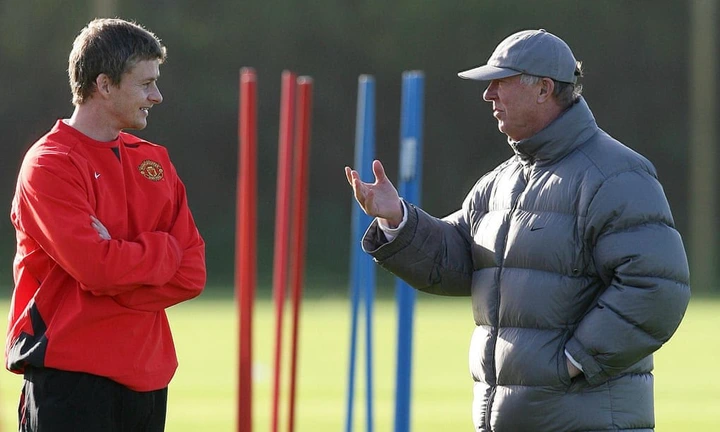 But instead of that, this news has got many Manchester United fans outraged. They had been hoping and praying to hear some good news about Ole's departure only to hear that one of the people who could help make that happen, is supporting him.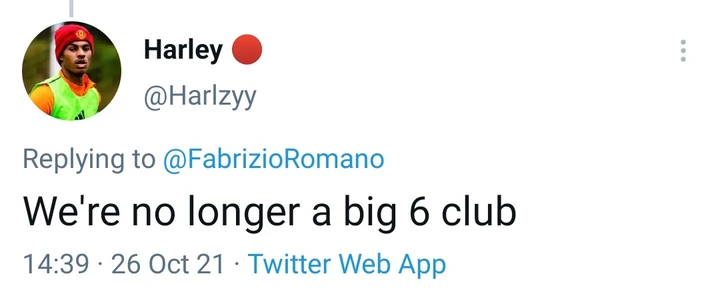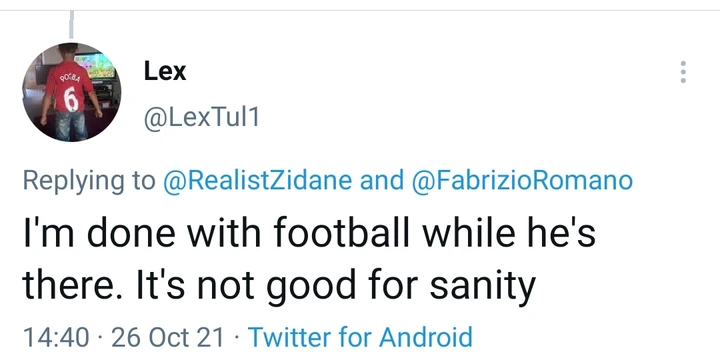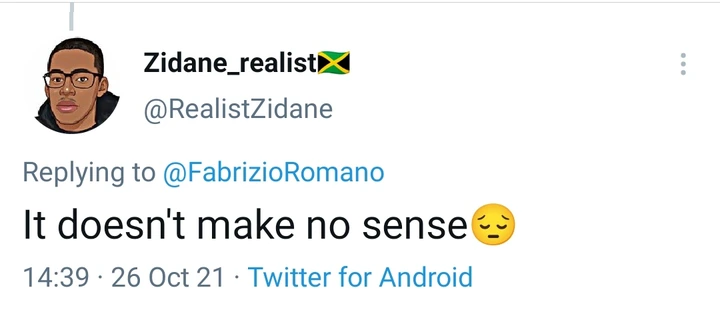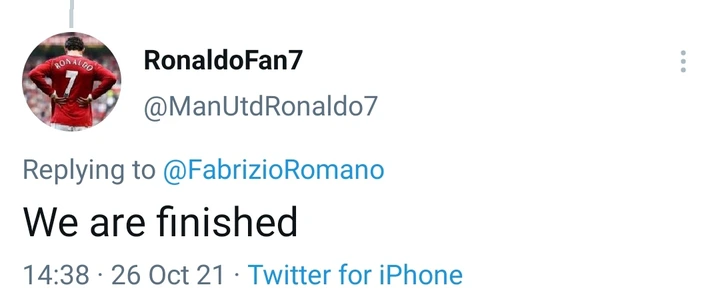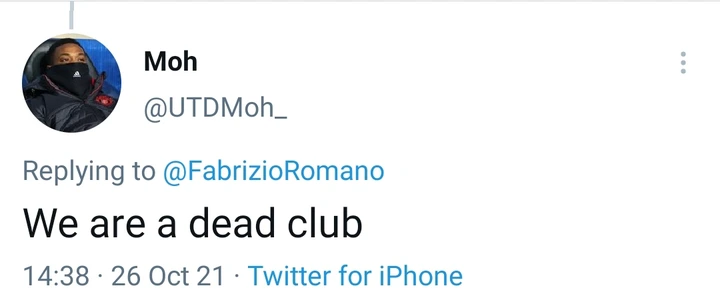 In my opinion, I believe these fans have every right to be enraged by Ferguson's actions. Under the tutelage of Ole, the legacy of Manchester United that Ferguson himself built is being destroyed and he's not doing what everyone knows should be done.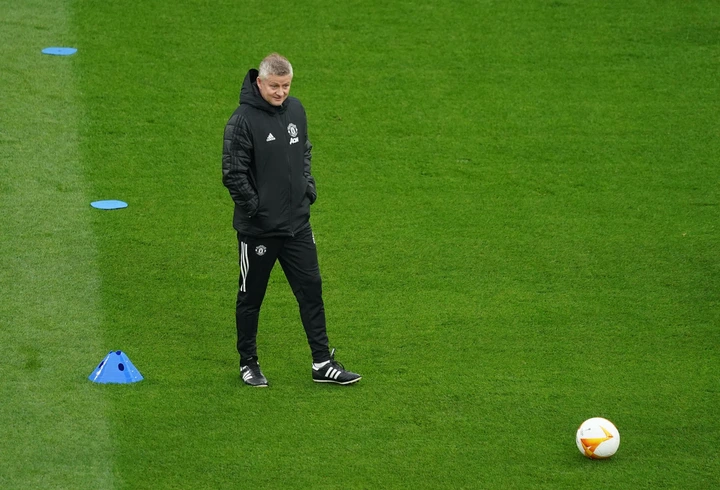 Last season it was a 1-6 home loss to Tottenham Hotspur, this season it was a 0-5 Loss to Liverpool. Who knows how long it'll take before the fans get to see another ridiculous performance lead to a defeat by an outrageous scoreline.
What do you think? Please leave a comment