Sports
OPINION: Why Man United May Lose 2-3 Games In Their Next 5 EPL Fixtures
OPINION: Why Man United May Lose 2-3 Games In Their Next 5 EPL Fixtures
Manchester United returned to winning ways with a narrow 1-0 victory over Wolves, Ole Gunnar Solskjaer's men weren't in their best form against Wolves as they only managed to beat the host with a late minute goal from Mason Greenwood.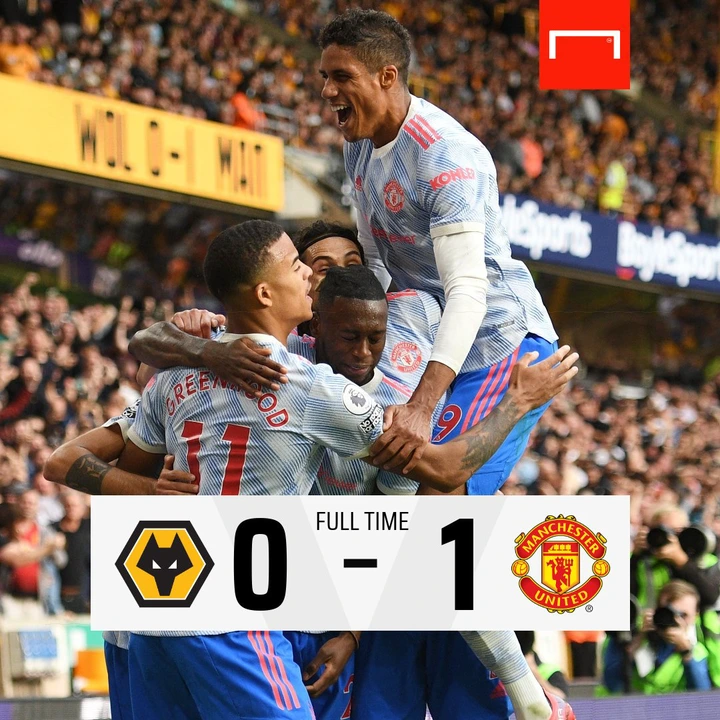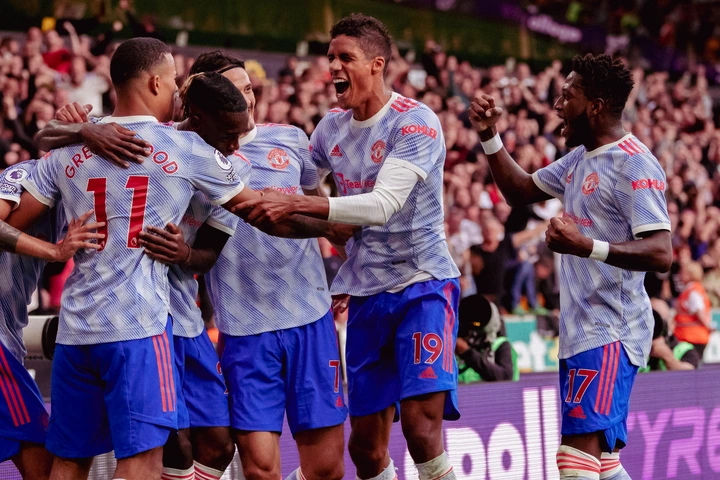 Going into the game Solskjaer named a very strong starting XI with Varane and Jadon Sancho, with over an hour played without a goal scored Raphael Varane took matters into his own hands as he provided Mason Greenwood with the assist for the only goal of the game.
The victory takes Manchester United to 3rd position in the EPL standings, they now have two victories and one draw in the three games they have played this season.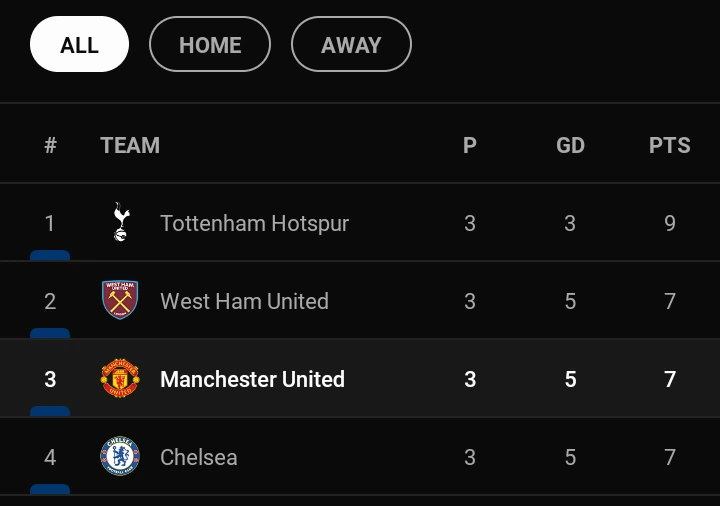 Ole Gunnar Solskjaer will be happy with the results his team has secured from their three games, and going forward they will need to be in their best form if they are to overthrow Manchester City and win the Premier League. But a look at their next five Premier League games shows that they might lose a couple of games.
Here is why Manchester United might lose 2-3 games in their next five Premier League fixtures.
After the international break they travel welcome Newcastle United at home, then they play in the Champions League, their next EPL fixture will see them travel for a crunch tie against West Ham, their next game will see them go up against Aston Villa at home, the three games aren't that tough but their next two games will see them host Everton at Stamford bridge and then travel to the king Power stadium to face Leicester City.
Analysis Of The Five Games
Against Newcastle
Manchester United have a squad that Newcastle can't match, the red devil's have always had the edge over them, and Ole Gunnar Solskjaer's men will also be boosted by the return of Cristiano Ronaldo. A win in the game is highly possible.

Against West Ham
The Hammers are currently placed second in the Premier League standings, they will likely win Manchester United as they are currently in better form than Manchester United, and with Antonio currently in the form of his life they have the brighter chance of securing all three points against Manchester United.

Against Aston Villa
The tie against Aston Villa should be a walk in the park for Manchester United, the red devil's will have Cristiano Ronaldo playing against a team struggling for form, they will easily outscore the Villians.

Against Everton and Leicester City
The clash against Everton and Leicester City are by far the toughest games Manchester United will face in their next five games and the possibility of suffering loses in these games is very high, they will host Everton at Old Trafford, the Merseyside team are in top form right now and with Benitez overseeing things they might win Manchester United.
Also Manchester United might also suffer another defeat against Leicester City, the foxes are in top form and Manchester United will be traveling to the King Power stadium, the game won't be an easy one for Solskjaer's men and might suffer another defeat.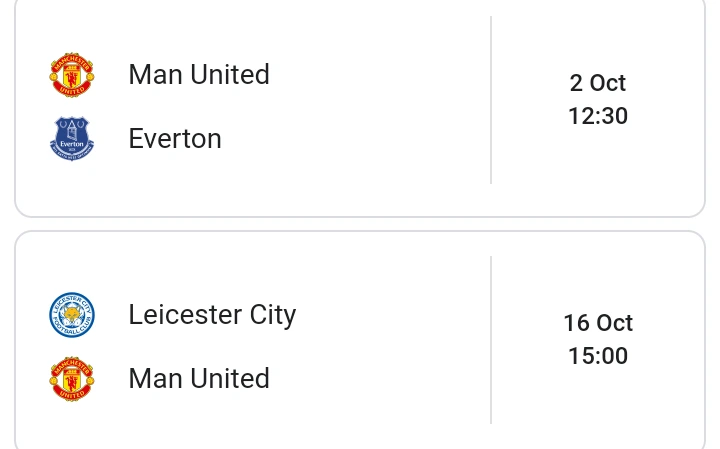 CONCLUSION
The games against Aston Villa and Newcastle are easy points for Manchester United, but when they go up against the likes of West Ham, Leicester City and Everton they may suffer 2-3 defeats, especially in the games against Everton and Leicester City.
Back to top button