Review
Pig farmer says this type of farming is lucrative
Pig farmer says this type of farming is lucrative
Sizwe Mkhize (43); could not find employment after finishing matric; so he became a pig farmer and he has never looked back.
Mkhize from Mnini; in Mgababa; south of Durban; started keeping pigs to pass time; but ended up opening a farm called; Ilubanzi Trading 01; in 2018.
He had never been employed full-time in his life; this always worried him a lot until he started pig farming; which he says is a lucrative business.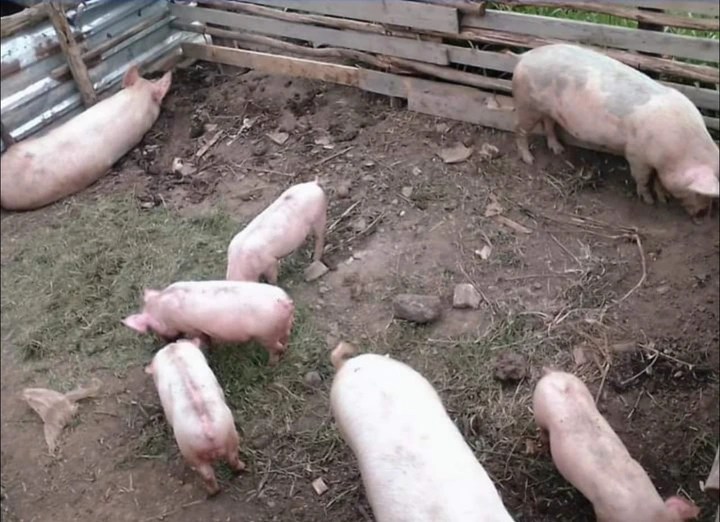 He used to do piece jobs; building houses; he took his meager earnings from that and bought two pigs; a male and a sow and shut them in one pig sty.
He could not believe when the sow produced 11 piglets; he grew this litter and did not sell anything and they also made more piglets. His yard was littered with pigs which forced him to sell them.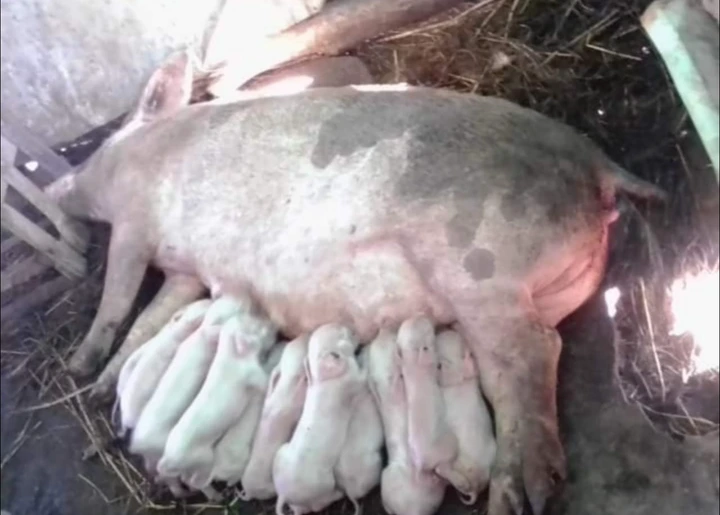 Mkhize is now a fully fledged pig farmer because he says there are very limited challenges with this type of farming.
According to Mkhize there are two types of pigs; there are ginger; landrace; which have downward facing ears. These are good for their red meat but the meat is full of fat.
The second type is the large white; which has upward facing ears; this type of pig costs more when sold at the market. People fight over it and when he goes to sell them at the market; he never returns home with any of them.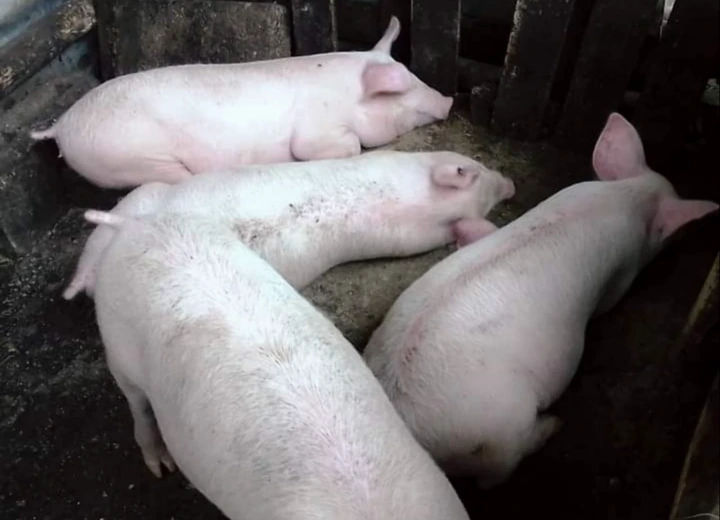 Mkhize said a sow is pregnant for 14/5 days and the growth of piglets takes three months; he sells the piglets when they are a month old because he has no funding; he would not afford to keep them for too long because they eat a lot and their food is costly.
Mkhize told a local newspaper that he had a stock of 50 pigs that needed to be sold. He sells big pigs for R2000; each when he sells the stock he had when he spoke to the newspaper he was going to receive R100 000. He is able to make all this money every three months when the piglets have grown.
His farm enables him to support his wife and children and fully run his household. But the key thing he did; to develop his farm was to go to Mbumbulu department of agriculture to get knowledge about this type of farming; they sent one of their employees to his farm to give him guidance.
He was given 5 days hands on training; which helped him a lot. This training enabled him to understand that he does not need to buy tons of bags full of pig food. It taught him to grow his own vegetables and supplement the food he buys with the leaves from the vegetables.
He visits different companies that produce different snacks and buys rejects to feed his pigs.
Mkhize says pigs are very clever animals; once they are fed at a particular time; they will pitch up for food without fail; at that exact time; failing to feed them at the given time can spell disaster.
Mkize had to build diffeent pig stys in order to separate his many pigs. He mentions how angry they become if they are not fed at the usual time; he sad he expects a beat down from them if he is late. They are very angry animals.
Mkhize said pigs like open space; they love to play in the mud but are also able to each create their space to sleep; relieve themselves and swim in the mud.
He said the Intensive Feeding type; needs an enclosed pig sty; whereas a Free Range pig needs a large fenced area to roam around. They still want shelter from the sun and the rain.
Their feeding utensils should be strong materials like tractor tyres cut in half; because they tend to eat everything.