Sports
PL Table After Man United And Chelsea both Lost For the First time this Season

PL Table After Man United And Chelsea both Lost For the First time this Season

The English Premier League is back underway and it's Match week 6 of 38 Featuring mouth-watering games as top teams battle it out for who will.be the leaders for the next week to come.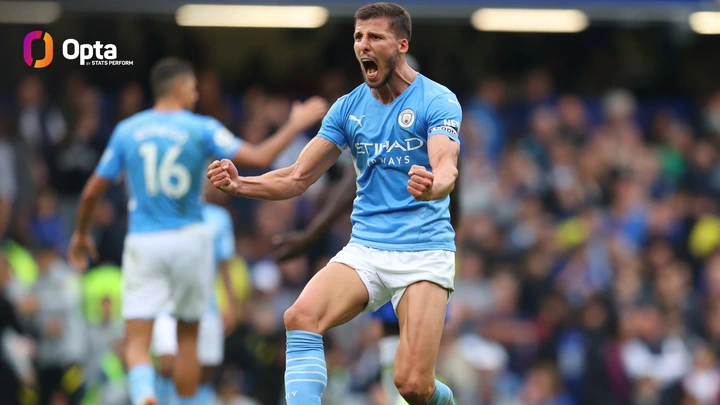 Saturday's fixtures kick off with Manchester City travelling to London to face Chelsea at the bridge. A side that hurt them three times last season including a very painful Champions League final.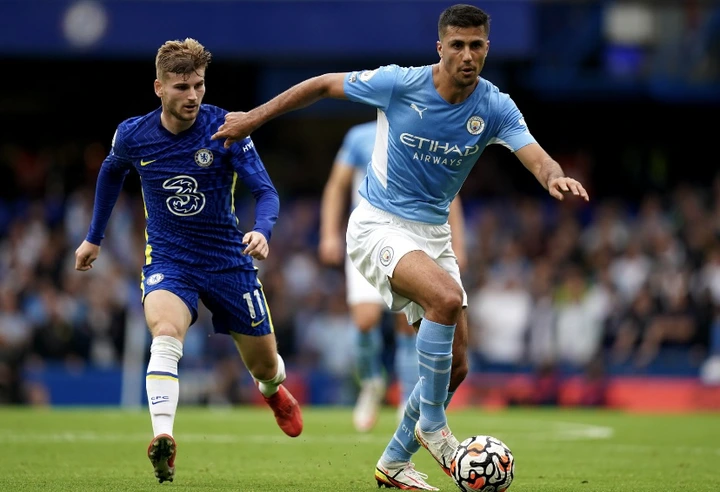 They meet again this season and tensions are high for City, for Pep Guardiola who is yet to beat Chelsea under Tuchel's management. The match at Stamford kicked off at 12:30 GMT with both sides lined up with their respective first-teams.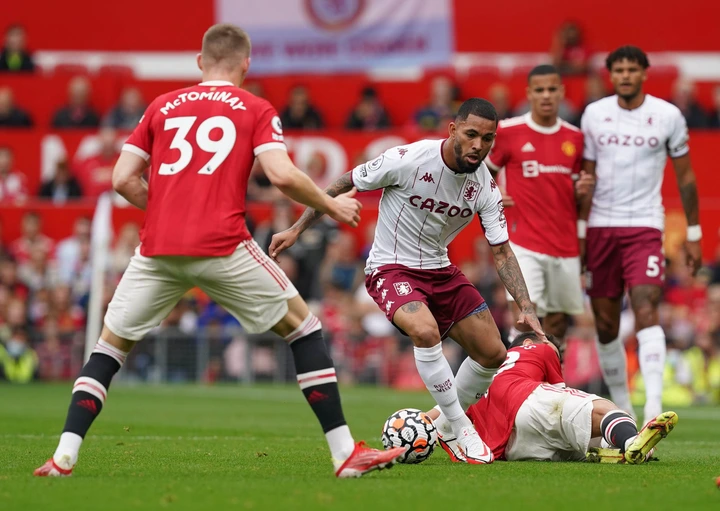 At the same time, Manchester United hosted Aston Villa as they looked to continue their unbeaten run this season after a disappointing knockout from the Carabao Cup on Wednesday by West Ham.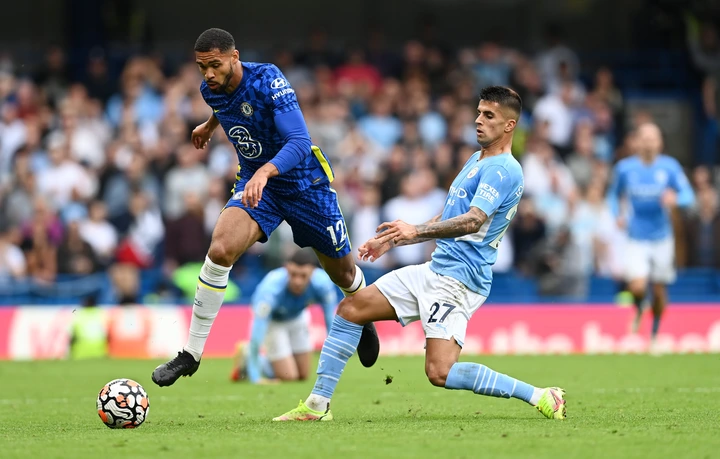 Chelsea found themselves for the first time this season, trailing behind at Stamford Bridge after City pressed them back so much that Tuchel's men were forced to defend the entire first half.
Meanwhile, Man United almost had themselves trailing behind once again, but Wan bissaka's impressive performances kept them level before the halftime whistle was blown.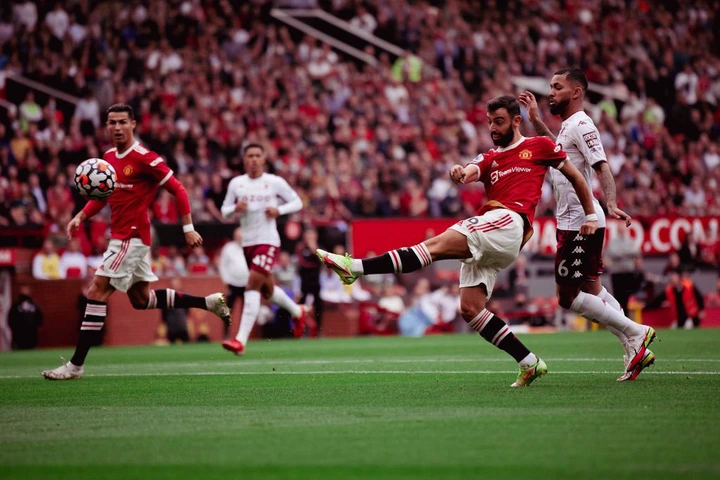 The second half saw Gabriel Jesus put Man City in the lead through a deflected shot that passed through Azpilicueta and Rudiger. Chelsea struggled throughout the game to create any meaningful chances and in the end, it was the Sky blues who took home the three points.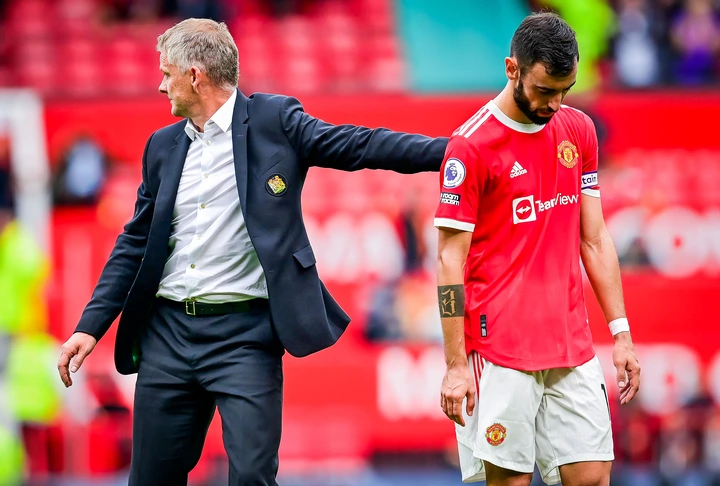 In Old Trafford, a dying minute goal from Hause gave Aston Villa the lead and though United had a chance to come back through a 90th-minute penalty awarded to them, a miss from Bruno Fernandes meant the Red Devils will go into the week stuck on 13 points on the League table.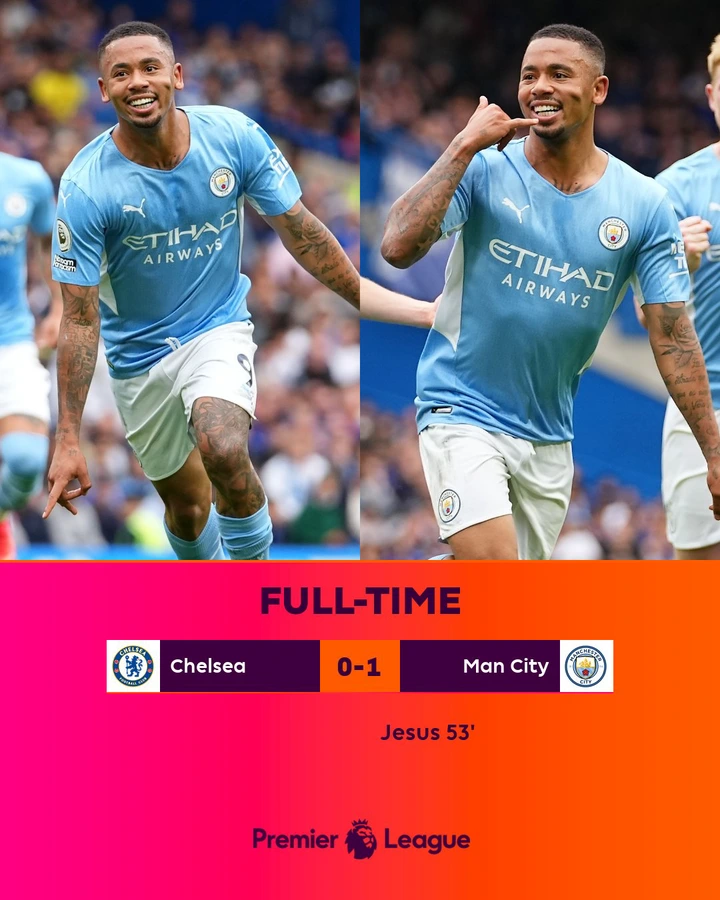 Chelsea's loss means they now sit behind Manchester City who moved up to 2nd place after a win at the Bridge today. Man United are down to the fourth place and at risk of going further down to fifth should Brighton win their match later. Here's the full Epl table
PL Table After Man United And Chelsea both Lost For the First time this Season.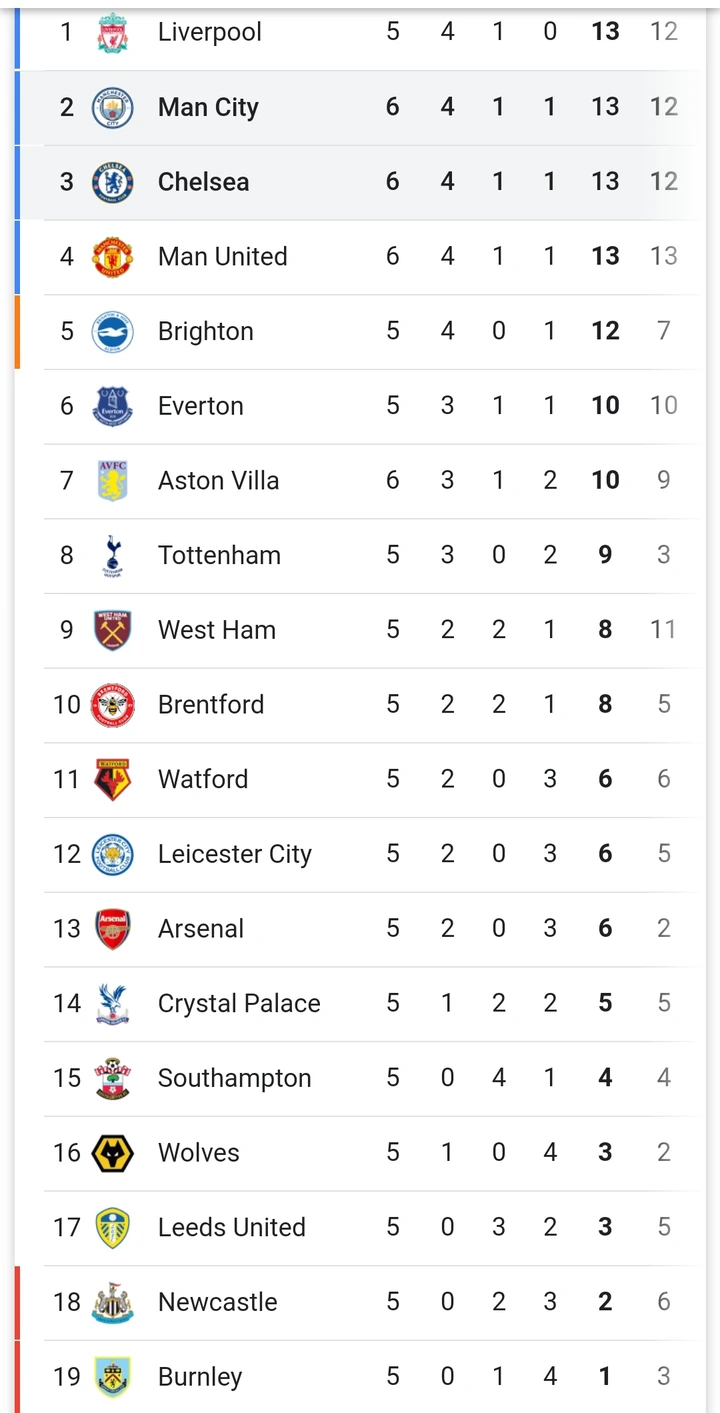 Back to top button