Sports
Players With The Most Man Of The Match Awards In The Last 20 Years
Players With The Most Man Of The Match Awards In The Last 20 Years
There have been several players who have gotten the most match prizes during the previous 20 years. They have either scored goals or provided assists to help their side win. I've arranged them as follows:
4. Eden Harzard
During his time at Chelsea, Eden Harzard was seen as the next great thing. He was a key player on the field, dribbling well, making assists, and even scoring goals. He has won 98 Man Of The Match awards.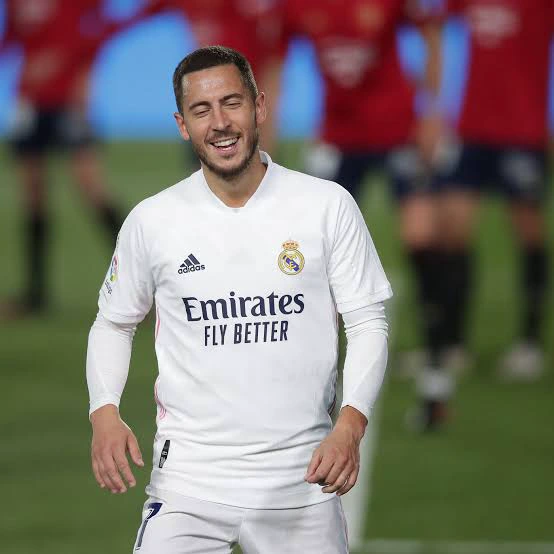 3. Zlatan Ibrahimovich
The 39-year-old is regarded as one of the finest football players in the world. He is presently a member of AC Milan, where he scored more than 15 goals in the 2020/2021 season. He did, however, extend his contract until 2021. He has received 115 Man Of The Match awards.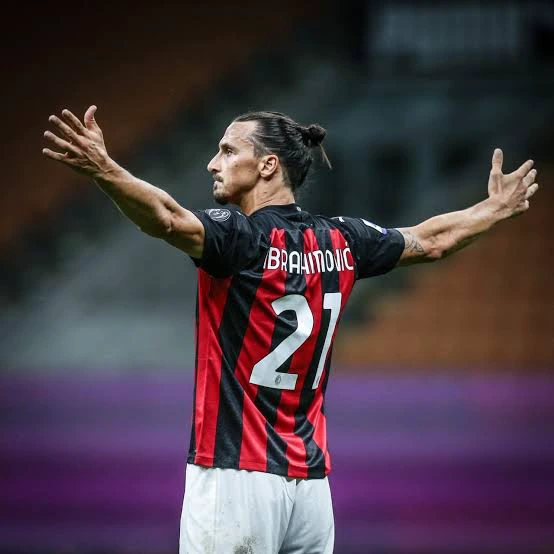 2. Cristiano Ronaldo
Cristiano Ronaldo, who owns several records, finishes in second place. With almost 800 goals, he is the all-time leading scorer. He now plays for Juventus, where he has 100 goals in 100 games, making him the fastest Juve player to do it. He has received 172 Man Of The Match awards.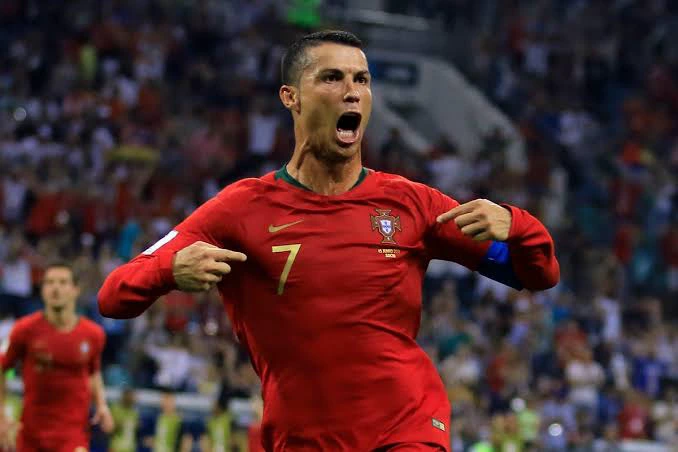 1. Lionel Messi
Messi is the best player in football history, having won six Ballon D'or awards. At the club level, he has won everything. He holds the record for the most assists in football history. He's scored nearly 700 goals.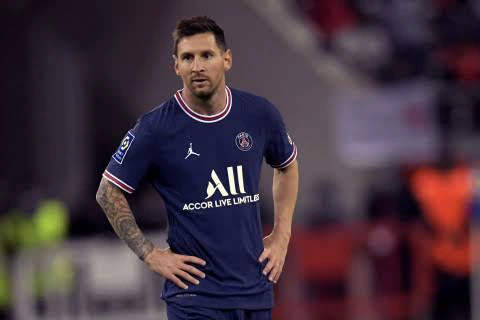 He has scored more free-kick goals than his rival, Cristiano Ronaldo. He has nearly twice as many awards than Ronaldo in terms of man of match. He has 325 man of the match awards in total.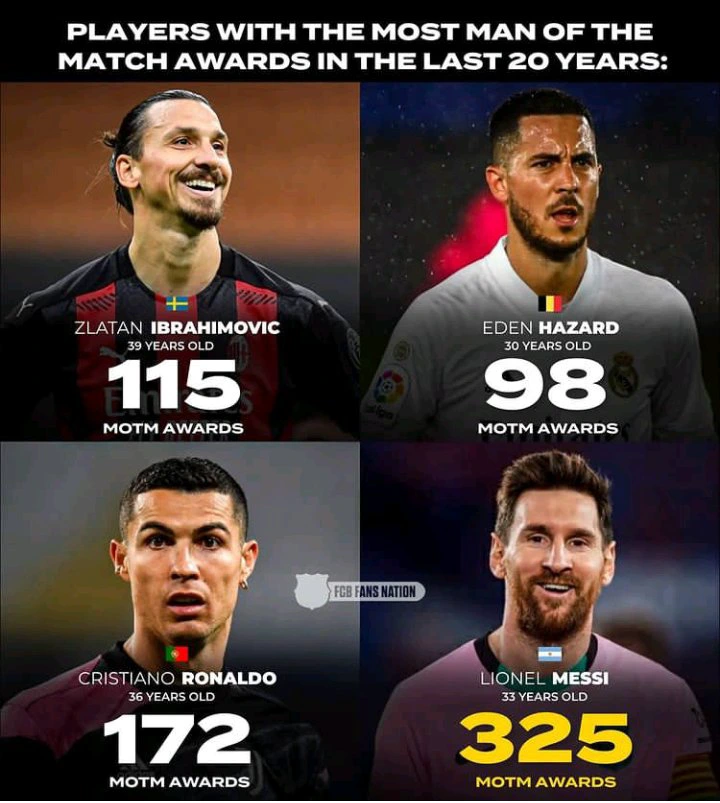 Apart from Messi, who do you believe should receive the most Man of the Match awards? Please share your thoughts in the comments section below.