Sports
"Please Sell Him in January" Manchester United Star Player in Trouble After Another Poor Game

"Please Sell Him in January" Manchester United Star Player in Trouble After Another Poor Game

Manchester United were in London to face West Ham United in their fifth game of the Premier League as they also looked to keep pace with Liverpool at the top of the table.

Ole Gunnar Solskjaer named an unchanged side from last week's win over Newcastle as Cristiano Ronaldo continued in attack aiming to score in his third consecutive start.

David Moyes side started well to get the lead through Benrama but it was that man again Ronaldo to level things for United with a rebound effort.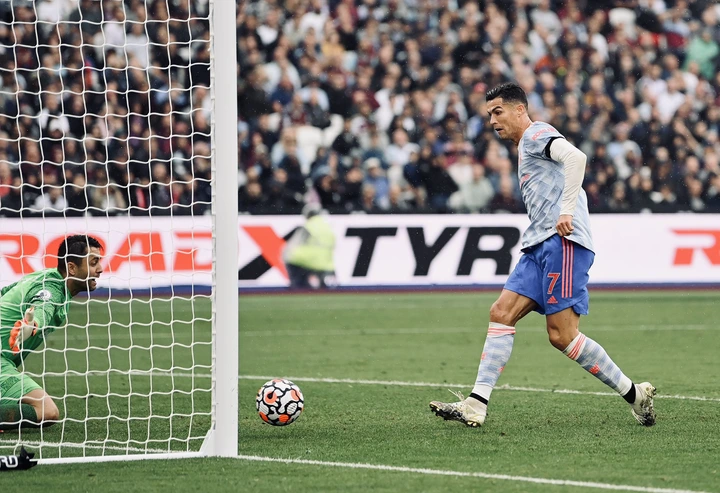 With the red devils not looking convincing in their play, any mistake was heavily keenly observed by fans and once again it was midfielder Fred at fault for poor passes.
The Brazilian was very awful at defending counter attacks leaving the back four exposed while his passing was very average.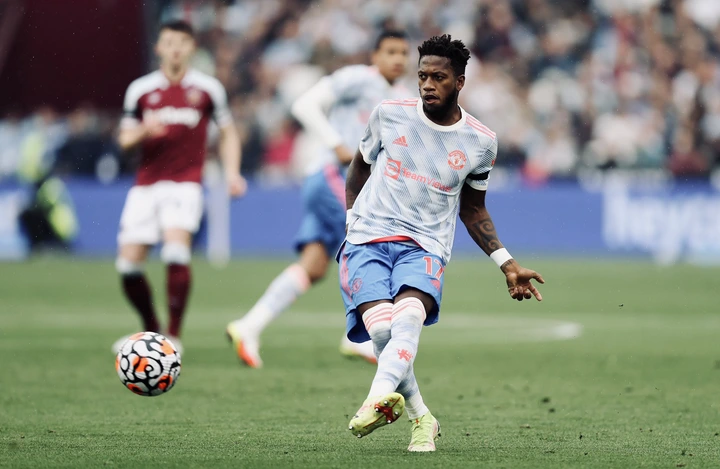 Fred who has been given the number 6 role by Ole in many games has never impressed Man United fans who think he is way too low behind their caliber. Below are some reactions to his performance.
Stephen Clarkson: Fred gives a interview talking about wanting to pass forward more and having situational awareness. Same Fred starts the game by passing backwards and sideways and giving away possession. Sell him in January
Winivity: Man United needs to sell Fred asap guy is a literal detri for the team
zehan: please, i'm begging to sell Fred or simply don't let him play. before it's too late. @ManUtd
Abhinand: we are better with 10 players rather than having fred on the field. @ManUtd please ffs sell Fred and free us from midfield shithousery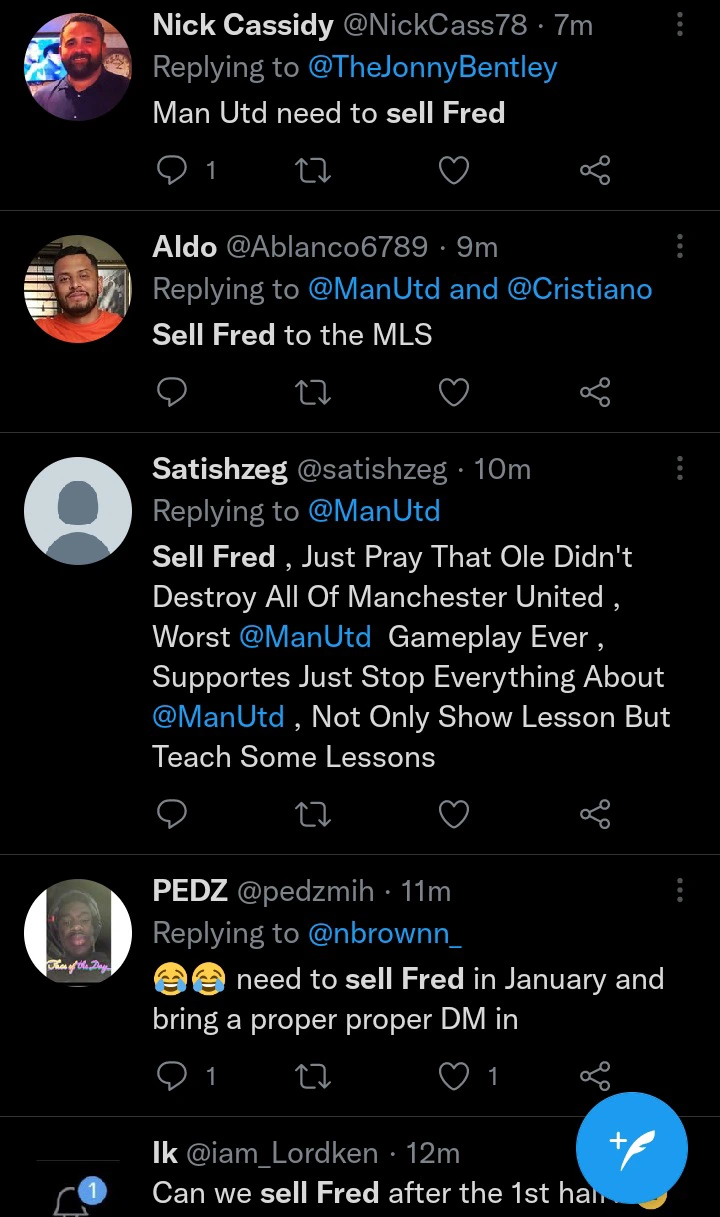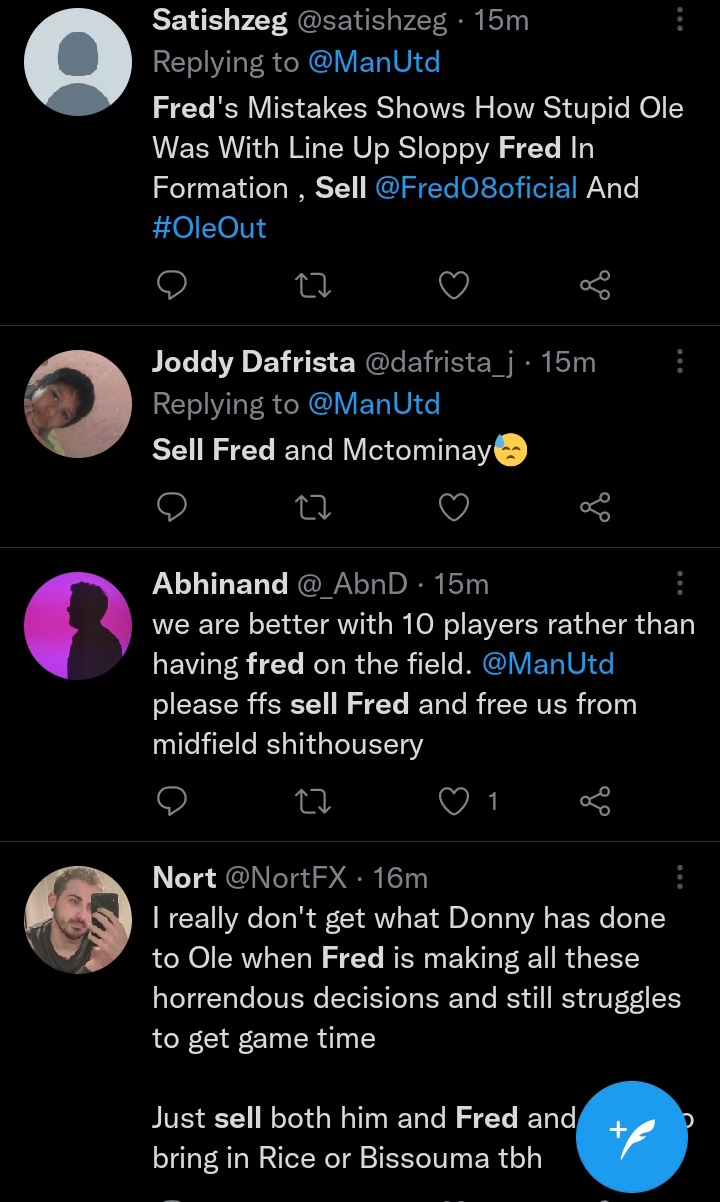 Satish: Sell Fred , Just Pray That Ole Didn't Destroy All Of Manchester United , Worst @ManUtd Gameplay Ever , Supportes Just Stop Everything About @ManUtd , Not Only Show Lesson But Teach Some Lessons
IndieBath: Fred is not a #MUFC Midfielder. We need to sell him next year. We also need a right back who can actually cross a ball instead of playing it back or passing responsibility to cross to another player. #ManUtd
Back to top button