Review
Prepare Your Meat Pie For Sales With N1500 [PHOTOS& DETAILS]
Prepare Your Meat Pie For Sales With N1500 [PHOTOS& DETAILS]
So today I would be sharing with you,a simple process of how you can make your meat pie snacks at home,with just N1000 (Naira only).
Read details or follow illustration from the photos Below:
Okay so let us proceed with the process of how to make the meat pie snack with just #1000 naira.
Also rest assured that the prices of things differs in various environmental settlement
Ingredients:
_Meat (beaf)
_Carrot
_Irish potato
_ Cabbage
_ Seasoning cube (Maggi)
_ Curry powder
_ Thyme
_ Fresh pepper
_ Onions
_ Flour (4cups)
_ Eggs (2)
_ Butter (4 spoons)
_ Baking powder (2 spoons)
_ Salt (1 spoon)
_ Warm water
A price list to suit your 1k Budget:
_ Meat (400)
_Carrot(100)
_Irish potato (150)
_ Cabbage (150)
_ Onions & Fresh pepper(100)
_Seasoning cube/ maggi,curry powder and thyme (100)
_ Flour,4cups (200)
_ Egg,1 Egg (100)
_ Butter (100)
_ Baking powder (100)
Cooking/Baking process:
Over to the cooking process, please follow the process step by step for a perfect meat pie, and believe me,for those who intend starting it little by little, people would love your meat pie snacks.
Step by step processes:
_ Wash your meat , hygiene first in whatever we do.
_ Pound your meat into little pieces
_ Pound your pepper and onions
_ Cut your carrots into little pieces
_ Cut your Irish pottato into little pieces
_ Cut your cabbage into little pieces
_ Steam your pounded meat for 3_6 minutes,with your seasoning cube,curry thyme,as well as the already blended pepper and onions.
_ Addy your carrots and cabbage and leave for 2_3 minutes, and bring it down.
The meat pie sauce is now ready.
Making the dough for the meat pie:
_ Get your four (4) cups of flour
_ Put it in a dry and clean bowl
_ Add two spoons of baking powder into the dried all purpose flour.
_ Add 1 tea spoon of salt and turn the mixture together.
_ Add 4 spoons of butter into the flour, and smash it till it clocks together.
_ Affter the butter has been mixed with the flour, add warm water into the mixture, little by little, untill it is a complete though like the pictures below.
_ Sprinkle some flour on a plane surface where you intend rolling the dough.
_ Place the dough on a plane surface,use a rolling pin or bottle to stretch and smoothen the dough.
_ Use round plates or meat pie cutter to curve out a round shape.
_ Use egg to rub the surface of the dough before adding your meat pie sauce.
_ Put some already made meat pie sauce into the dough, and cover it up.
_ Use some egg to rub the surface after coating up the meat pie
_ Use kitchen fork to lay down the edges of the meat pie
_ Bake for 20_30 minutes and your meat pie is ready.
I hope this was helpful,your meat pie is rich and yet it didn't cost you much to do it ,trust me it is yummy and people would love it,you can sell it #100_#150 depending on your location and how much you choose for yourself.
Grounded/pounded meat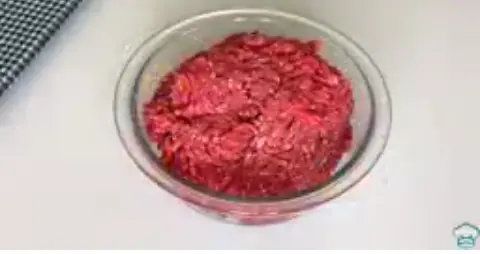 Steamed meat with thym,curry, seasoning cube,fresh pepper and onion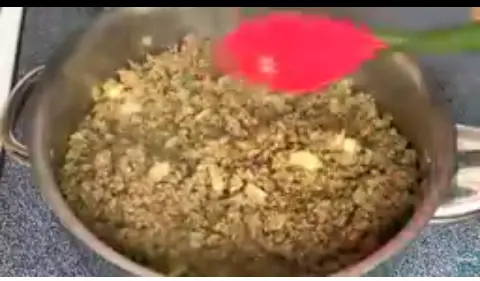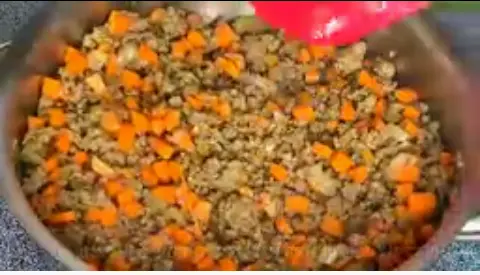 Cabbage
Meat pie sauce ready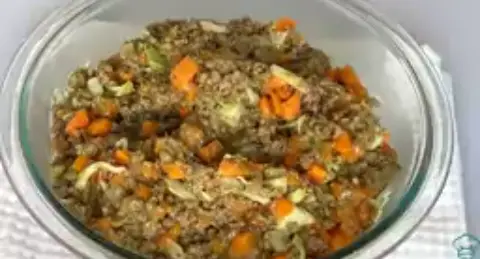 Making the dough:
Baking powder;
1 tea spoon salt ;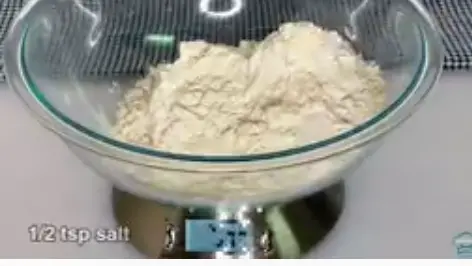 Turn together: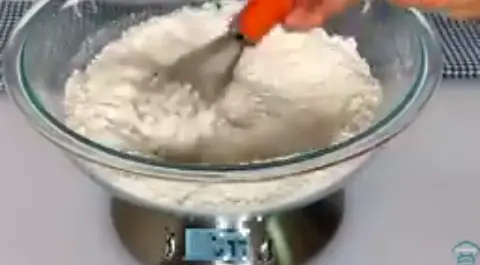 Butter :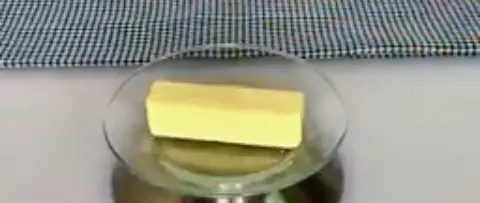 Add the butter into the flour mixture: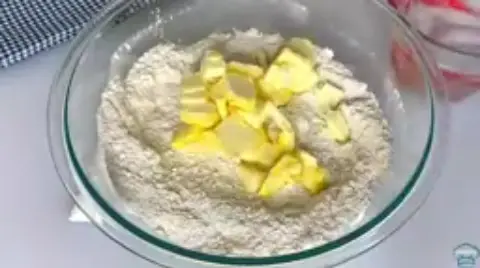 Make sure you smash/mixthem properly with the flour like this: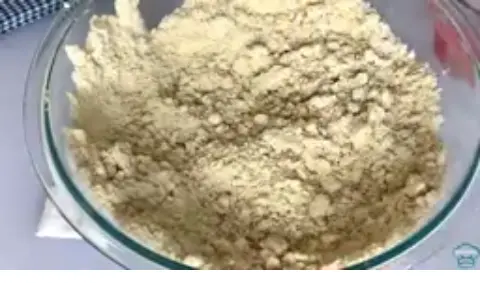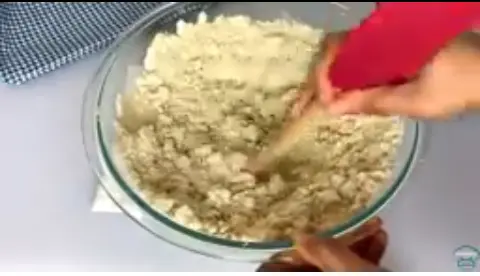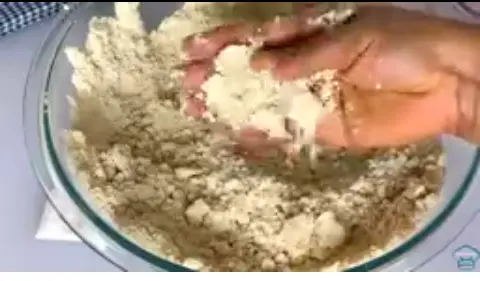 Add warm water to blend the mixture till it clocks together like this: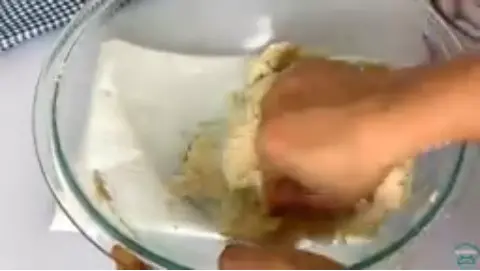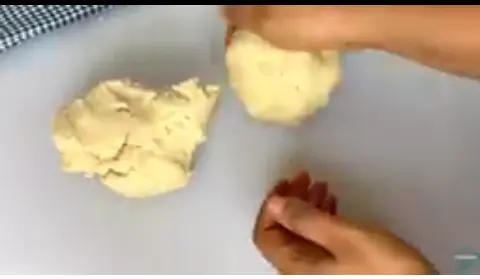 Our sauce yummy?: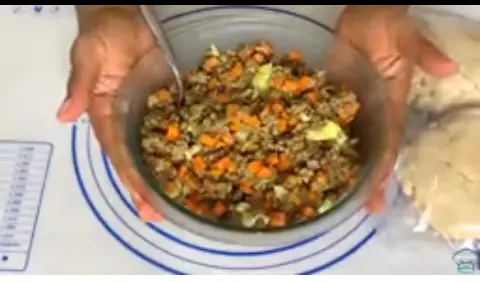 Sprinkle some flour and Roll the dough on a plane surface:
Begin the rolling process untill it is smooth and flat Like this: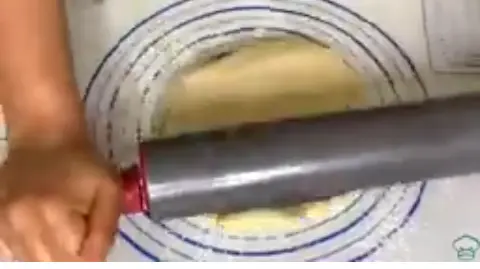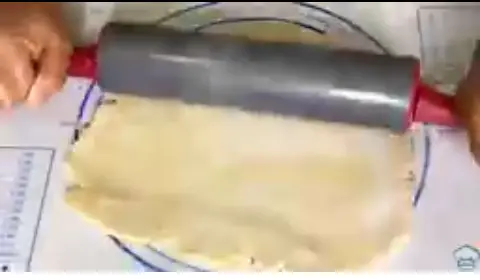 Use a meat pie cutter or a round plate to make the curves: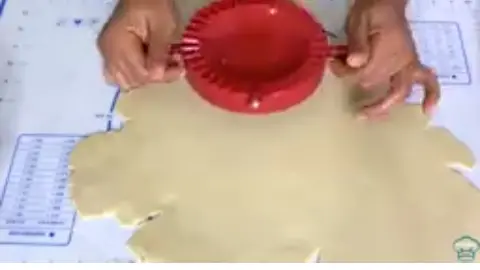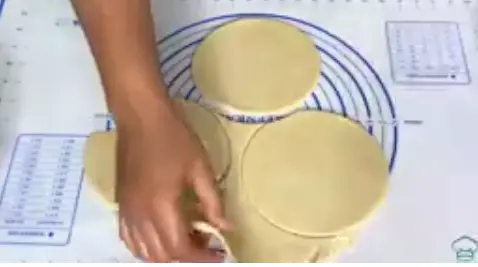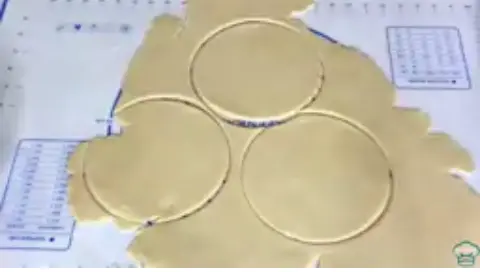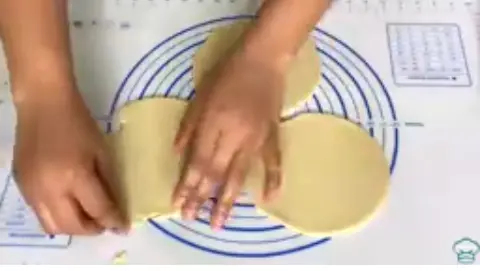 Like I said earlier,apply egg to the surface before putting the sauce: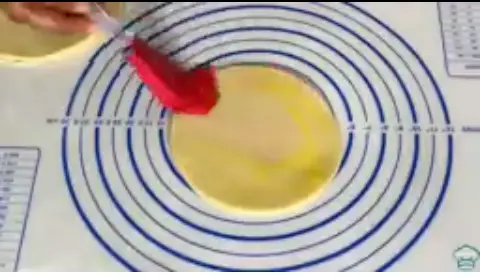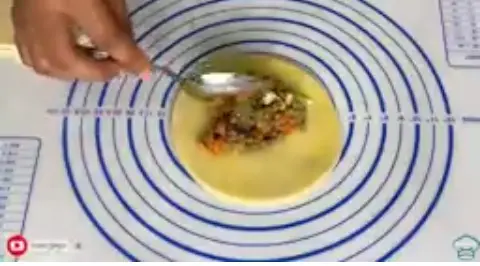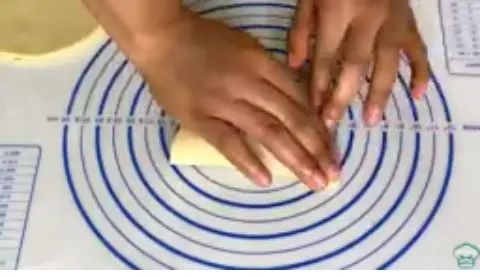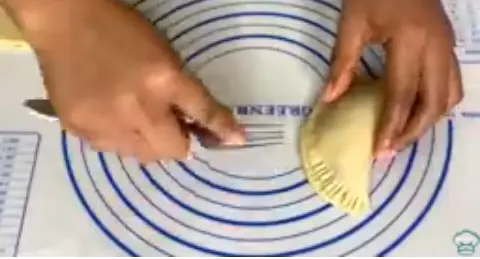 You can use this if you want to give your meat pie a round shape: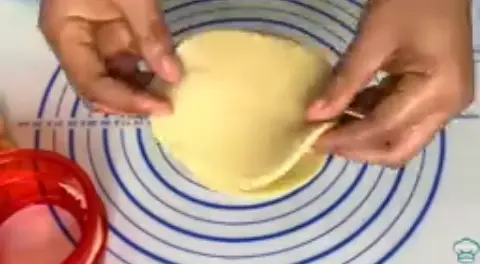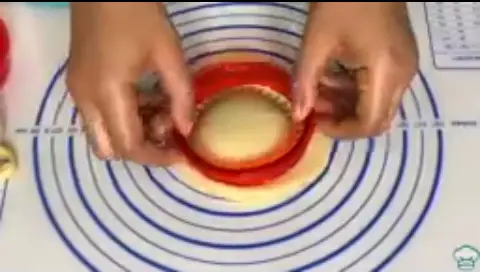 Like I also said,rub some egg when you are done