Sports
Ralf Rangnick Reveals Man Utd's Position On the Future Of Cavani Amid Barcelona Links

Ralf Rangnick Reveals Man Utd's Position On the Future Of Cavani Amid Barcelona Links

Manchester United interim manager Ralf Rangnick has provided an update to manchester United fans regarding the future of Edinson Cavani. Speaking to the media ahead of tomorrow's clash against Wolves Ranginck said that they have had a discussion with Cavani regarding his future and will not be looking to leave the club. Barcelona has been negotiating with his father who also doubles up as his agent with the hope that Manchester United can let him leave.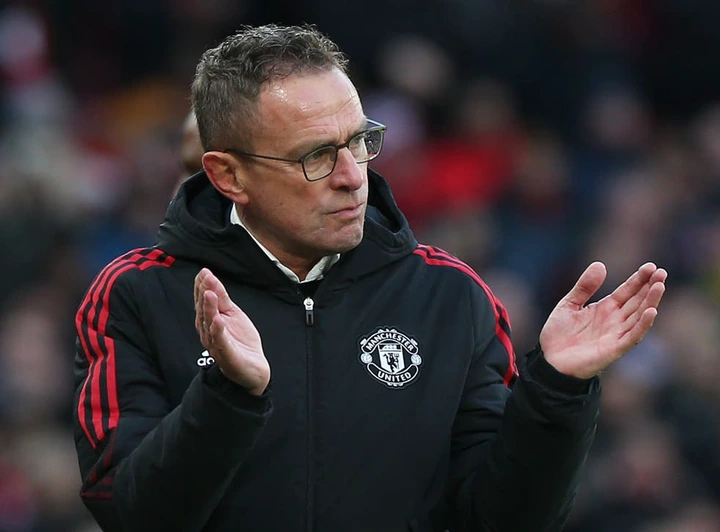 However, as Rangnick confirmed Manchester United will not be looking to open any talks with the club as he is an important player. "I have Had quite a few conversations in the last couple of weeks – probably player with whom I have spoken most. He knows I will definitely not let him go. Is a highly important player for the rest of the season. For me, it's clear that Edi has to stay." He said.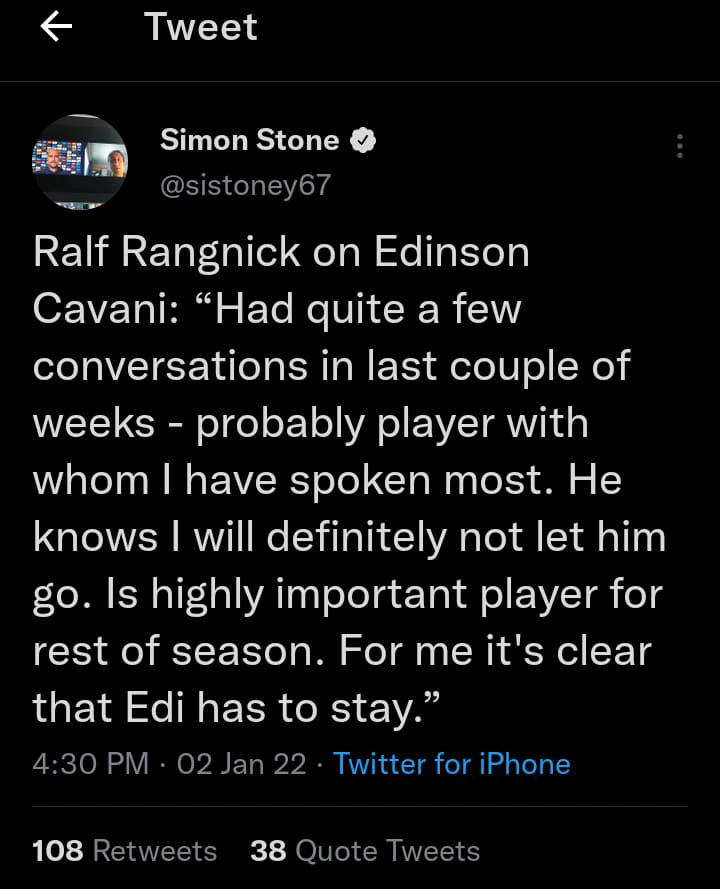 He also revealed that they will be looking to use him often as the season progresses as his ability in front of goal has never been in doubt. He did however indicate that Martial was left out of the squad deliberately which might be a suggestion that the France international striker might be on his way out of the club.