Sports
Ralf Verdict On Ronaldo's Performance Yesterday Is A Sign That He Has Confidence In The 36 Years Old

Ralf Verdict On Ronaldo's Performance Yesterday Is A Sign That He Has Confidence In The 36 Years Old

Following Manchester United's 3-2 win over Mikel Arsenal yesterday, the former Juventus and Real Madrid star player Cristiano Ronaldo became the first football star to score 801 goals in all competitions.

The German Gaffer, Ralf Rangnick who will take over from Michael Carrick, was on the stands during the game between Manchester United and Arsenal at the Old Trafford Stadium yesterday. Ralf gave his verdict on Cristiano Ronaldo's performance against the Gunners and this article states reasons why his verdict yesterday, is a sign that he has confidence in working together with the 36 years old as he set to manage the Red Devil's in their next game.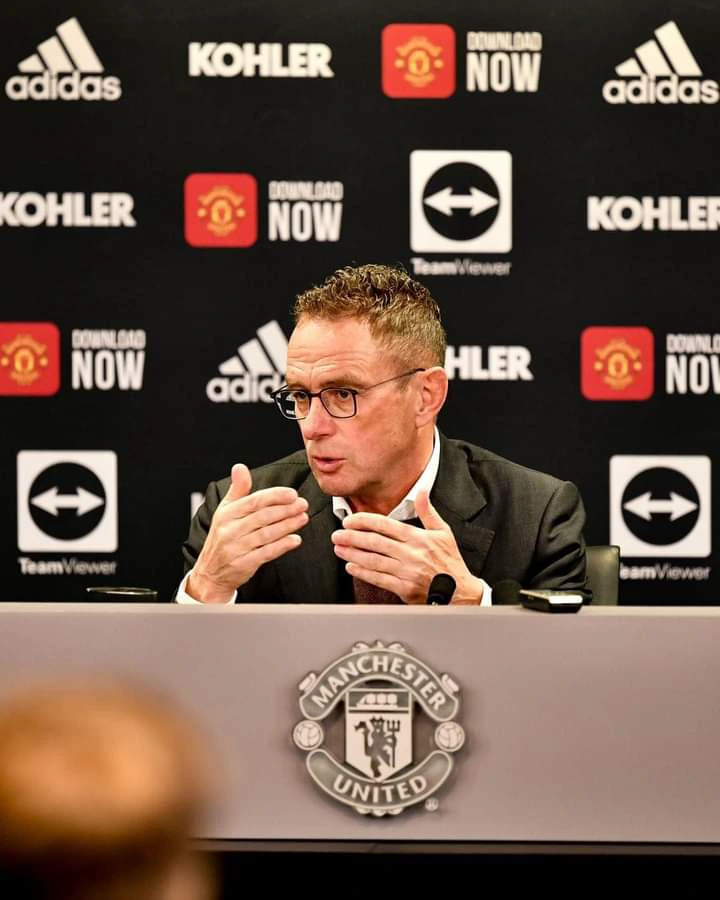 Ralf Rangnick on Cristiano Ronaldo after yesterday's game: "having seen Cristiano Ronaldo yesterday in the second-half, at the age of 36, amazing, top professional. At his age, I have never seen a player who is that physically fit".
It's not a new story as Ralf Rangnick will be taking over as interim manager at Manchester United and will be on the touchlines for the red Devil's from now on. Going through his (Ralf Rangnick) verdict on Cristiano Ronaldo's performance against Arsenal yesterday, the German Gaffer is ready and happy to work with the Portuguese international.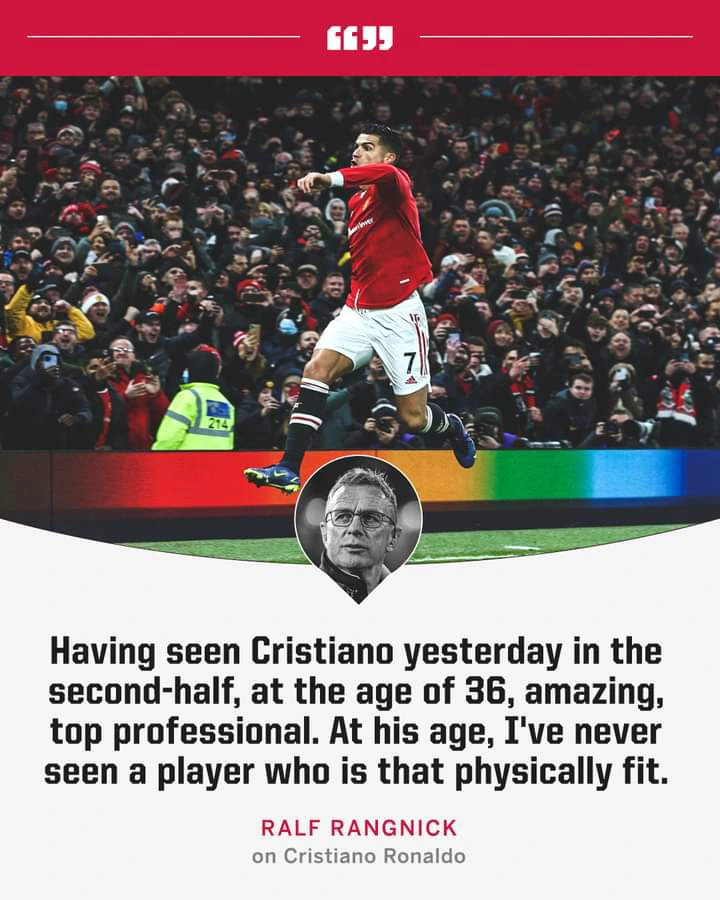 Ralf noted that Cristiano Ronaldo's input in yesterday's game is top professional, and amazing for a 36-year-old player. In my view, the German international is lucky to manage one of the most decorated star players in the world.
Ralf's verdict on Ronaldo clearly shows that he has full confidence in managing the five-time world-best player of the year at Manchester United this season.