Sports
RANKED: Top 5 Best Players In The Premier League After Matchday 7
The Chelsea goalkeeper has been a revelation for the blues this season. Just a year after his move from Rennes to West London, M
RANKED: Top 5 Best Players In The Premier League After Matchday 7
5. Eduard Mendy.
The Chelsea goalkeeper has been a revelation for the blues this season. Just a year after his move from Rennes to West London, Mendy is already looking like the long term replacement for ex Chelsea stalwart Petr Cech. Mendy had kept more than 7 clean sheets already this season, in addition to making numerous breathtaking saves for Chelsea in the premier League and Champions League.
4. Ruben Dias.
Just like Mendy, Dias joined Manchester City last summer from Benfica. The Portuguese international came to England at the age of 23 and one year down the line, one could see the improvements that he's made to his game. Diaz at the moment, is the premier League's best defender, a debatable opinion given the presence of the likes of Van Dijk and Rudiger but it's more or less correct. He's helped Pep Guardiola's men keep it shut at the back, concededing only a few goals in the premier League this season.
3. Jamie Vardy.
Leicester city have not been great in the league this season but their star man, Jamie Vardy have not dropped in his performances by any standards. Vardy started the season a bit slow but in the last few weeks, have scored loads of goals for Brendan Rodgers side as they continue to climb back up the table. Almost in his mid thirties, it's not looking like Vardy could be leaving the premier League anytime soon.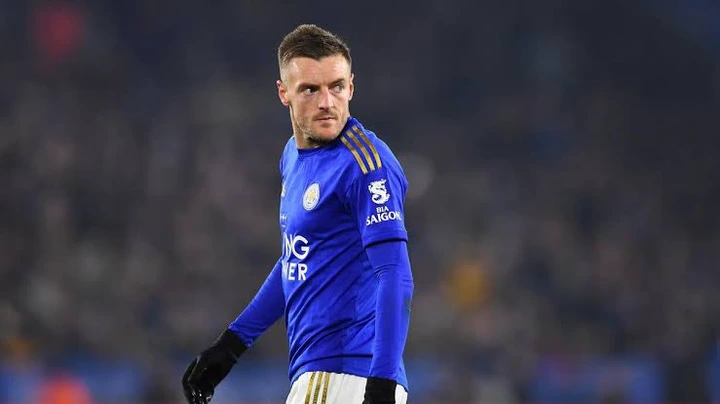 2. Kevin De Bryune.
This is a debatable opinion, but giving his quality each time he's played, Kevin De Bryune just makes it into our list in second place. We've not seen the best of De Bryune for the majority of this Premier League season, supposedly due to injury but in his last game against Liverpool, he quickly reminded us why he is the league's best midfielder.
1. Mohamed Salah.
This does not have to be a debate, Mohamed Salah is the best player in not only the premier League, but the world at the moment. The 29 year old Egyptian has been on fire this season, scoring 9 goals in all competitions for Liverpool. For contrast, Messi and Ronaldo are yet to hit 8 each this season. The only players to outscore Salah in all competitions are Haaland and Lewandowski but these guys are strikers.
Back to top button