Sports
Ranking The Top 7 Ballon dOr Contenders Based On Their Performances Since The Start Of The New Season

Ranking The Top 7 Ballon dOr Contenders Based On Their Performances Since The Start Of The New Season

The Ballon d'Or award is given to the best player in one calendar year considering his performance and contributions to club and country. It is organized by the French Football Magazine and usually presented at the end of the year after all voting might have been done.

Before the start of the new football season, few players such as N'Golo Kante of Chelsea, Jorginho of Chelsea and Lionel Messi of Paris Saint Germain were tipped as the strongest contenders for the award.

However, notable mentions such as Robert Lewandowski and Cristiano Ronaldo cannot be overlooked when it comes to this award as the latter has won it five times during his spell at Manchester United and Real Madrid.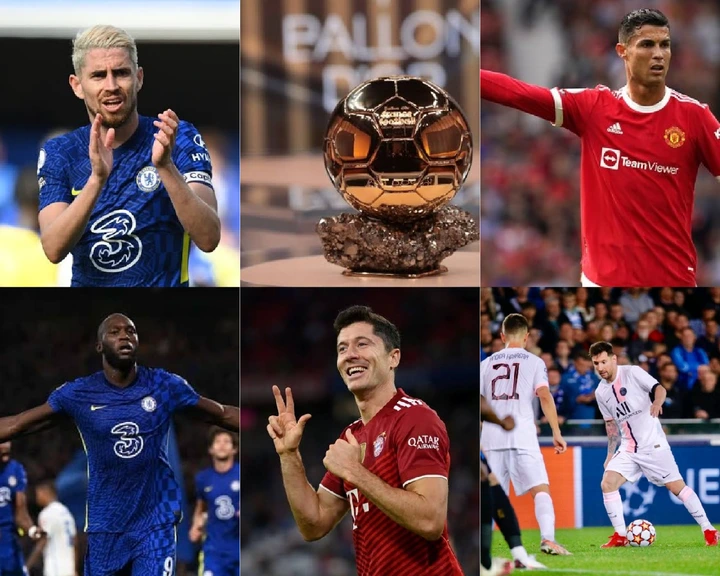 Today, we shall present a ranking of the top 7 contenders based on their performance in the current season with a few of them switching clubs during the summer transfer window.
7. Kylian Mbappe (PSG & FRANCE)
Kylian Mbappé is a fantastic and pacy striker who is very lethal in one-on-one situations. He has been at the top of his game for seasons now but has struggled this campaign due to injuries.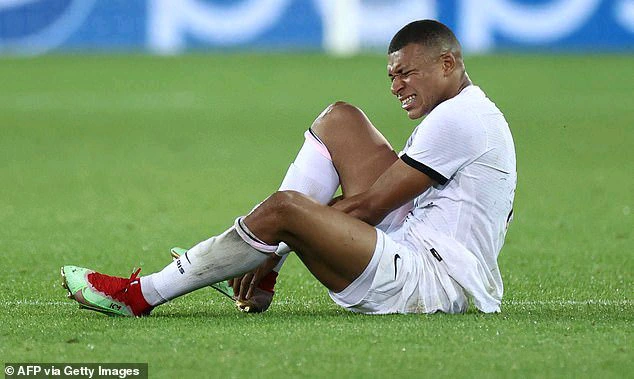 He suffered another setback yesterday in their 1-1 UEFA Champions League match against Club Brugge as he picked up an injury in the game. He has scored four goals and registered two assists in his last five appearances for the club.
Season Stats: 4 goals and 2 assists in 6 appearances across all competitions.
6. Erling Haaland ( Dortmund & Norway)
Chelsea summer target; Erling Haaland has been in incredible form for two seasons now, banging goals and providing assists for both club and country. He was one of the star performers in the recent World Cup qualifiers, scoring 5 goals for his country.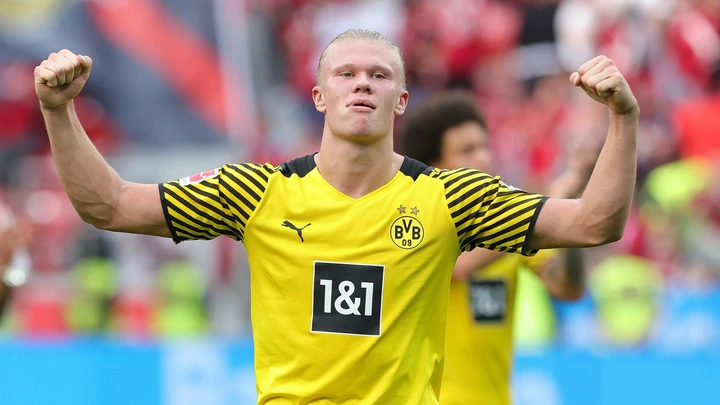 Haaland is a prospect for the Ballon d'Or awards in maybe 2-3 years from now owing to what he does week in and out. He was the top scorer in the UEFA Champions League Last season and kick-started his campaign yesterday with a goal against Besiktas in their 2-1.
Season Stats: 9 goals and one assist in 7 appearances across all competitions.
5. Jorginho (Chelsea & Italy)
Jorginho might have been voted the UEFA Men's Player of the Year but his stats so far in the new season doesn't look so good. He has no doubt won the UEFA Champions League, UEFA Super Cup and EURO 2020 but the truth is, these trophies will soon fade away if he doesn't step up his game.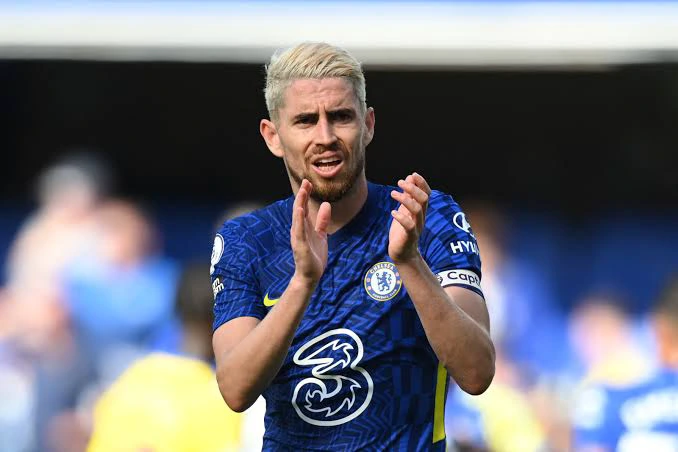 Lionel Messi won this award more than every other player based on 70% individual performance and 30% contributions to his club and countries success. If you still have doubts, kindly check the 2010 & 2019 Ballon d'Or statistics won by the Legendary Argentine.
4. Lionel Messi ( PSG & Argentina)
Lionel Messi is arguably the greatest player of all time considering his achievements and contributions to both club and country. He won his first major International Trophy (Copa America) in July after many years of a failed attempt.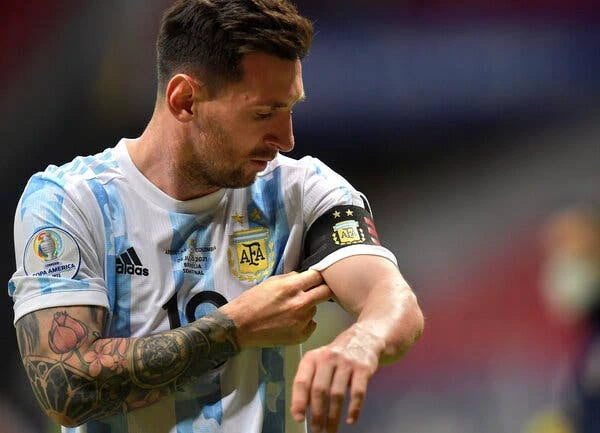 He completed a move to the French Capital Club in the summer transfer window on a free transfer after spending 21 years with FC Barcelona.
He has failed to score on two occasions for Paris Saint Germain with yesterday's game against Club Brugge happening to be oneof his unlucky nights after having one of his curled efforts hit the crossbar.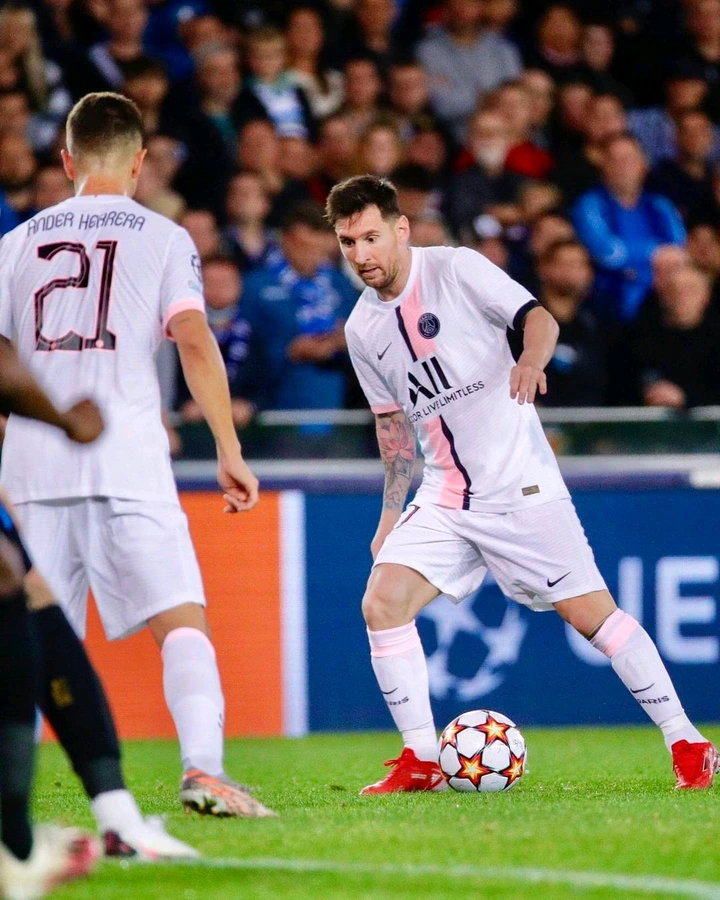 However, he scored a hat trick in their recent World Cup qualifiers game against Bolivia to become the all-time top scorer in South America ahead of Pele of Brazil.
Season Stats: 3 goals in 4 appearances across all competitions.
3. Romelu Lukaku ( Chelsea & Belgium)
The 'Big Rom' is having a great season with the European Champions since his mega-money transfer from Inter Milan during the summer transfer window.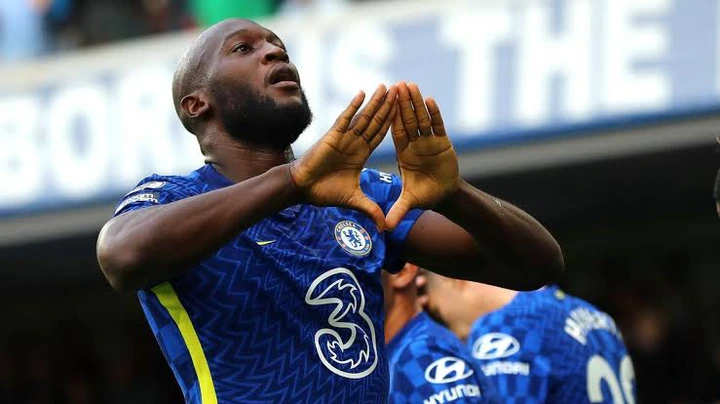 He had a fantastic season with the Italian Giants; Inter Milan last term as he guided them to their first Scudetto title in almost a decade and was also voted the Most Valuable Player of the season.
He once said that his childhood dream is to win the Ballon d'Or award and to achieve that he has to score more goals and win major trophies with Chelsea and Belgium.
Season Stats: 6 goals in 6 appearances across all competitions.
2. Cristiano Ronaldo ( Man United & Portugal)
Cristiano Ronaldo's position in this ranking will come as a surprise to most of the readers considering his performance in the last campaign for the Italian side; Juventus.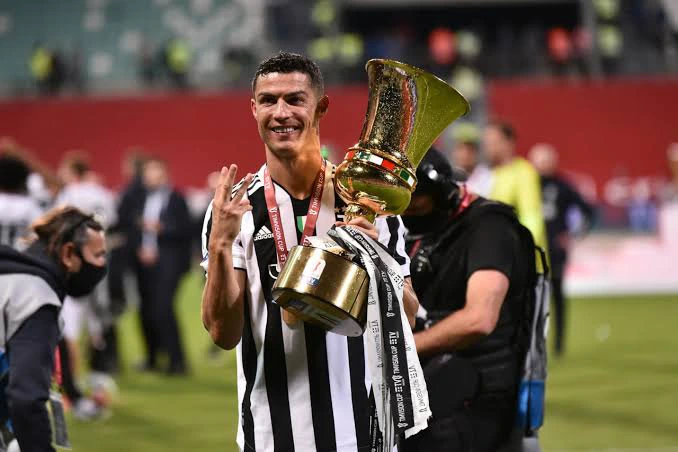 However, despite Cristiano's woeful performance which some may tag, he finished as the Serie A top scorer, won the Coppa Italia, SuperCoppa Italiana and also finished as the joint top scorer in the EURO 2020.
He made a sensational return to Manchester United and was superb on his second debut as he scored a brace against Newcastle United. Before then, he had scored a brace against Ireland in their World Cup qualifiers.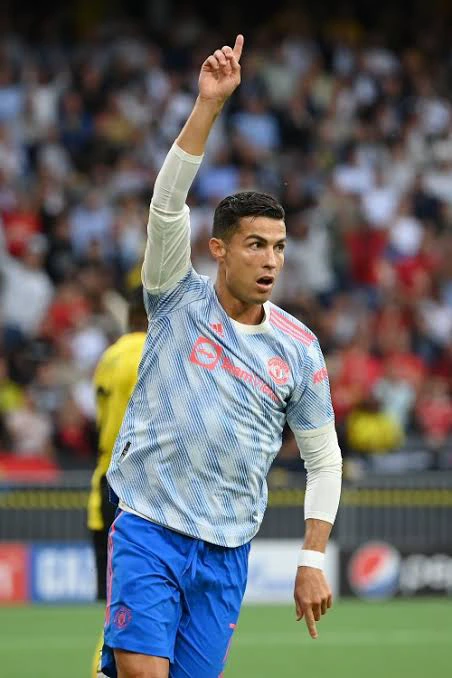 Believe it or not, whenever Cristiano starts off a campaign in this fashion, he rarely gets beaten to the finish line. He was awarded a Guinness World record certificate for being the all-time top scorer in international football.
Season Stats: 5 goals in 4 appearances across all competitions.
1. Robert Lewandowski ( Bayern Munich & Poland)
The 2020 UEFA Men's Player of the Year and 2020 FIFA Best Player of the Year winner; Robert Lewandowski is one player that will leave your team shredded whenever Bayern Munich is up against them.
He is an incredible character and a born scorer. His consistency in the last six years cannot be overemphasized both in Europe and Germany. He broke many records last campaign including the late Gerd Müller's 40 goals in a single season by netting 41 times.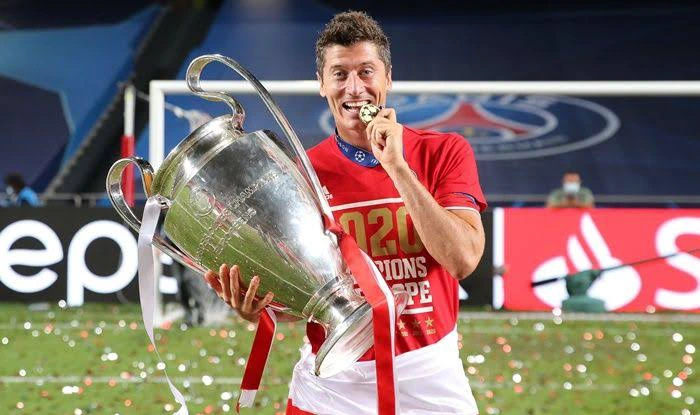 He takes the number one spot considering his number of goals, assists and consistency in this sport.
Season Stats: 10 goals, 4 assists in 7 appearances across all competitions.
What do you think of these rankings? Drop your comments.
Back to top button