Review
Rather Than Reducing Your Living Standards, You Should Focus On Increasing Your Income- Mr Omokri
Rather Than Reducing Your Living Standards, You Should Focus On Increasing Your Income- Mr Omokri
Many are fond of reducing their living standards instead of finding a way to increase their income when they are not able to save enough money. What people don't understand is that instead of saving, the only way they can increase their income is to invest in a business.
According to Mr Omokri, you are supposed to focus on increasing your income standard, rather than reducing your living standards. You can't grow rich by economizing rather you can only grow rich by expanding.
When you focus on saving your money instead of investing, you'll end up broke with some money in your bank account. At the end, you'll end up spending out of the money whenever you need it.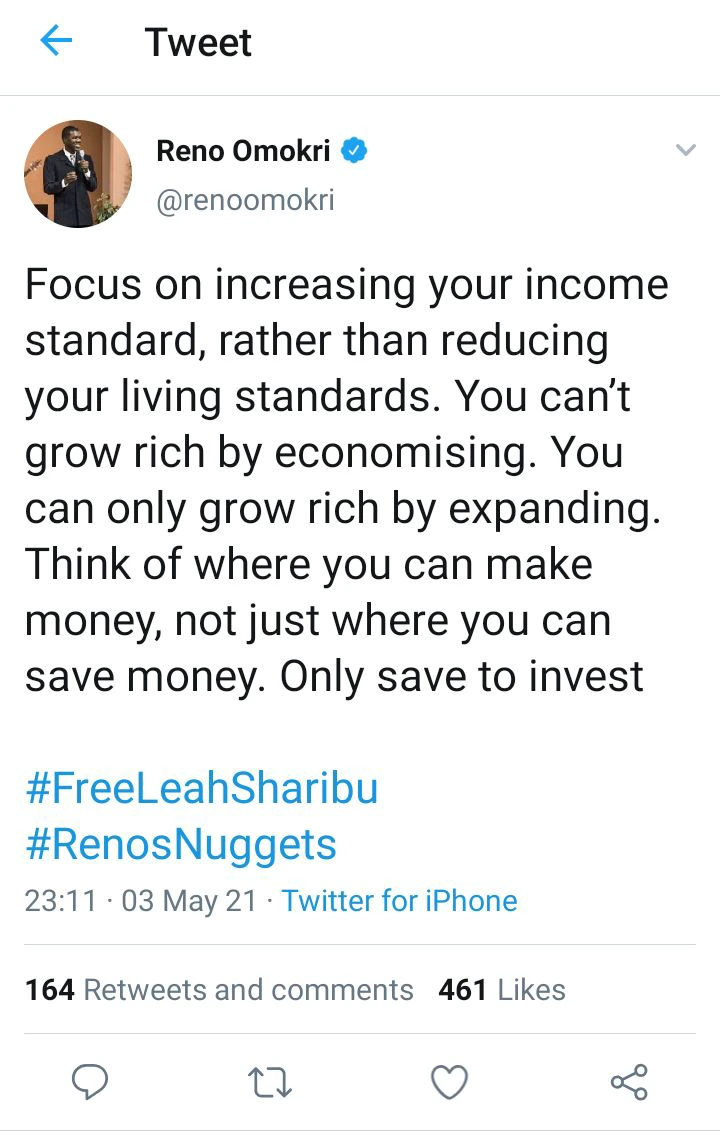 Reno Omokri further added that you should start thinking of where you can make money and not just where you can save money. You should save money only when you have it in mind to invest the money.
Below are replies people gave after seeing this tweet from Mr Omokri.