Sports
Real Madrid star reacts to Cristiano Ronaldo post after inspiring Man United to 1-0 hard-fought win

Real Madrid star reacts to Cristiano Ronaldo post after inspiring Man United to 1-0 hard-fought win

Cristiano Ronaldo was in action yesterday for Manchester United in their 16th league game of the season against Marcelo Bielsa led Norwich City team at the Carrow Road.

This was Cristiano Ronaldo's first game at the Carrow Road in 16 years having last played there when he was 20 years of age which made him looked almost twice as old in the show of the night, yet he was at the commanding end.

He was able to be at the rescue for his visitor as he scored the only goal that separated the two sides at full time and as such secured the whole three points of the game that moved them to the 5th spot on the table.

The game was such a balanced one in the first half as there was nothing separating the two sides at half time which ended goalless draw.

After playing out an intensed goalless first half, the tempo of the game got more heated up in the second half as they both put up some dazzling skills but none was able to break the deadlock until the 75th minute when the Portuguese talisman gave his side the lead via penalty as he put the ball away from the spot to make it one nil.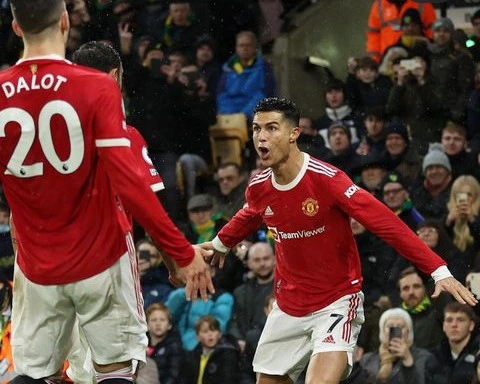 After every other attempts from both sides to add more to the tally of the night, all proved abortive as it ended one nil at full time.
Cristiano Ronaldo after the game reacted with a post via his verified Instagram handle to express his joy and happiness about the result of the game and also congratulated the entire squad for their great influx of delivery put in to make the win a reality.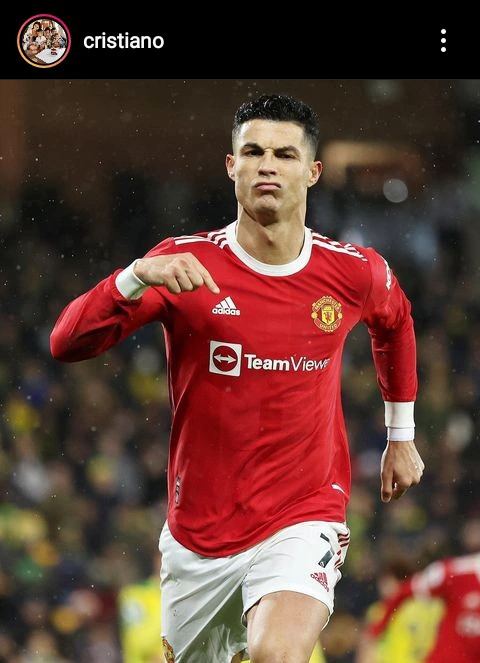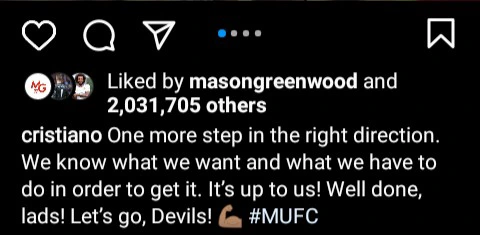 After the post, Real Madrid super star and former teammate Marcelo Vieira Junior reacted by commending his best friend for the crucial and decisive goal of the night that saved his side from any embarrassing result.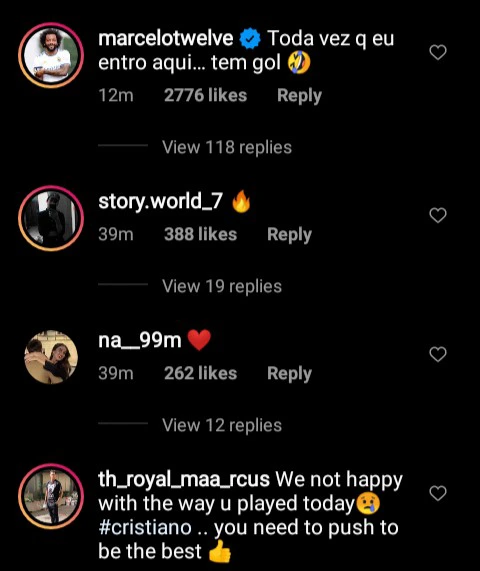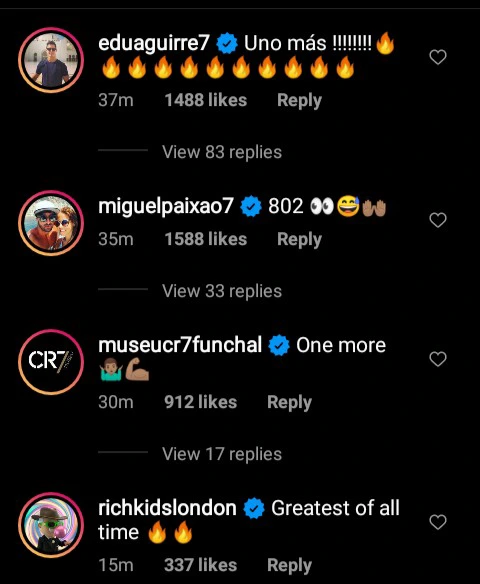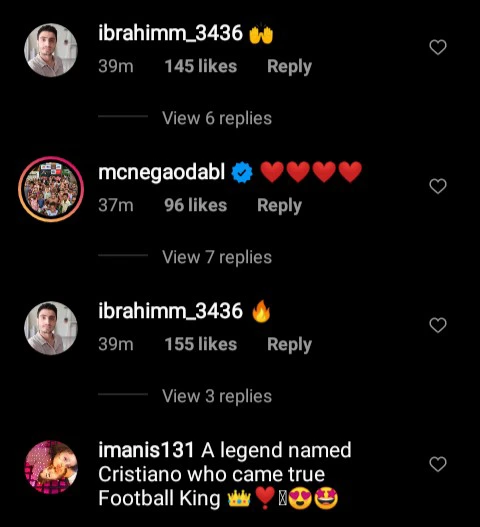 Cristiano Ronaldo who is now the third player to score under three managers in a single domestic campaign (Ole Gunnar Solskjaer, Michael Carrick and Ralf Rangnick) and has taken his tally to 802 goals will be looking forward to continuing his goal scoring form for the Red Devils in their next game, so as to keep their pursuit going in the competition.