Make Money Online
Real:- The Best Gaming App That Pays You In Dollars, Only If You Can Play Their Games
Real:- The Best Gaming App That Pays You In Dollars, Only If You Can Play Their Games
Hi, dears Today I will be showing you the app that pays you to play their game.
The app has been so useful to another country around the world, Nigeria hasn't discovered about this app so that's why I am going to disgrace the app.
There are many apps that pay you to play, but we Nigerians haven't discovered it.
#1. Dog Condo: download the app
Dog condo has been the best paying app and also gaming app. It's very simple. All you have to do is to win a coupon. Alright without further do or more let me teach you how to play the game and win money.
How to play Dog condo.
Step 1. Download Dog condo
Download the app so you can be able to get used to it.
Step 2. Log in the app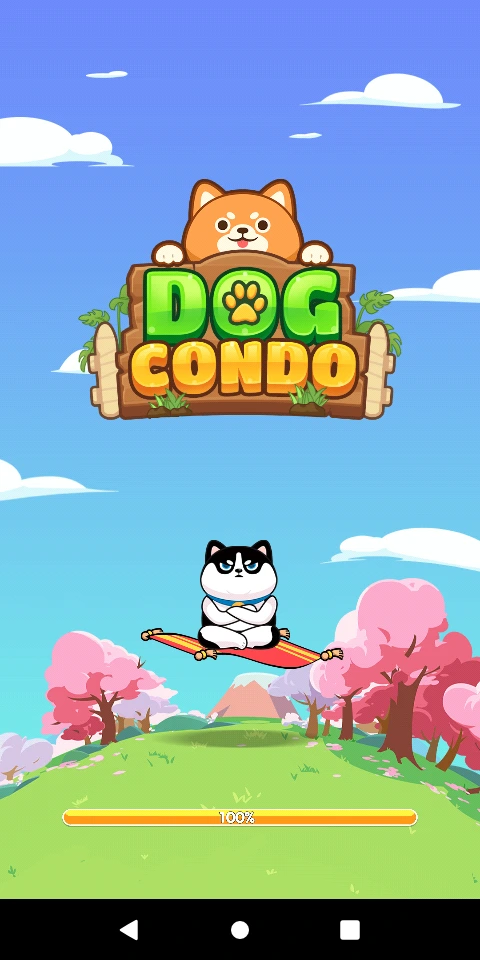 login to the app so you can be able to use it
Step 3.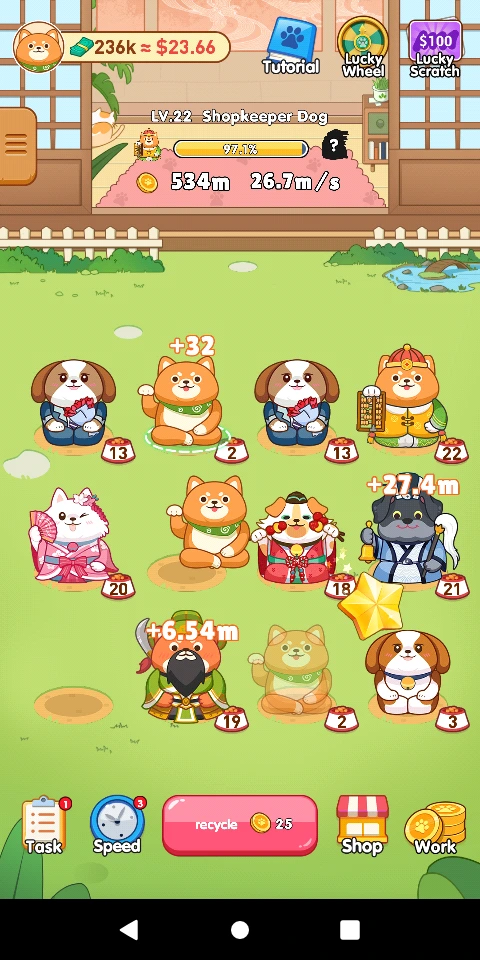 This is how the app looks like when you long, so this what you will do. Start merging the animal that looks like together. You can see where it's written recycle and it's red. The reason why it red is because am out of coins but if you have then you can buy dogs and start merging.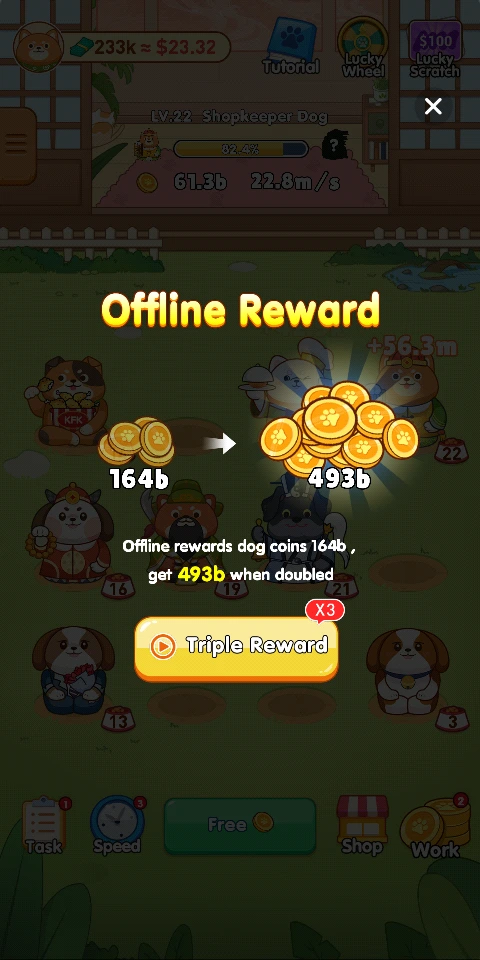 You can see I just received coins so I can start playing the game now, the more you play the game the more your coupon increase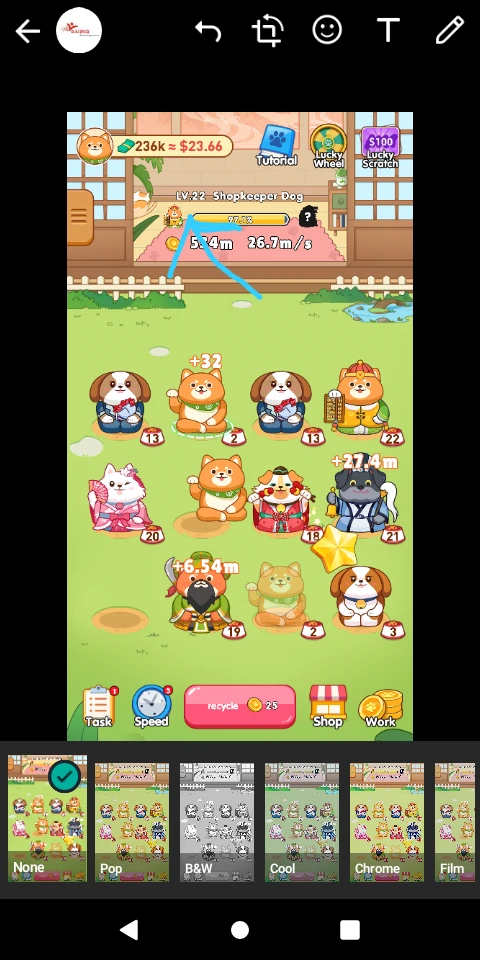 You can see where the arrow is pointing, that's my coupon, you can see I have 236k coupon.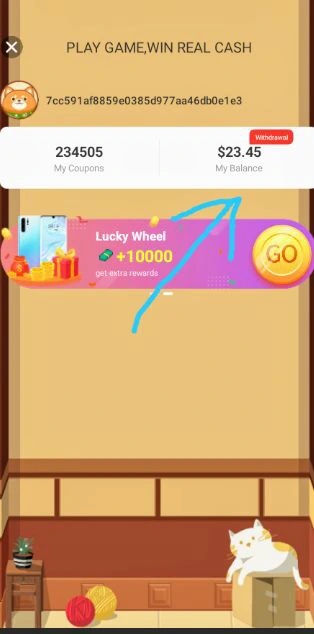 You can see the money I have I am earning, and also you can see where it is written withdraw.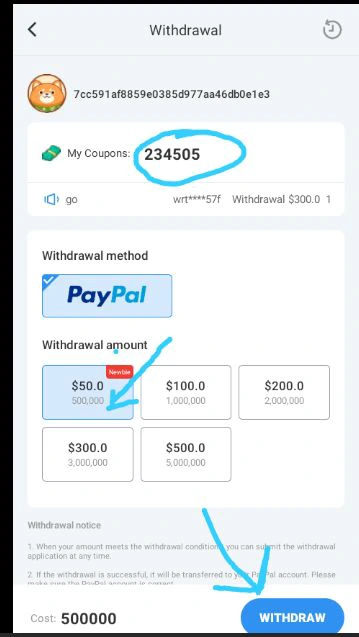 You can see I have 200 thousand coupons but what I actually need is 500k coupons then I can be able to withdraw it to my PayPal account.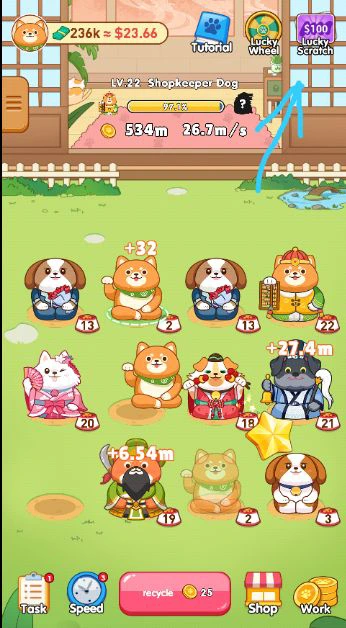 Also, there are other different ways you can earn money, look at where the arrow is pointing. It's called ' lucky scratch ' because you get to scratch and win money.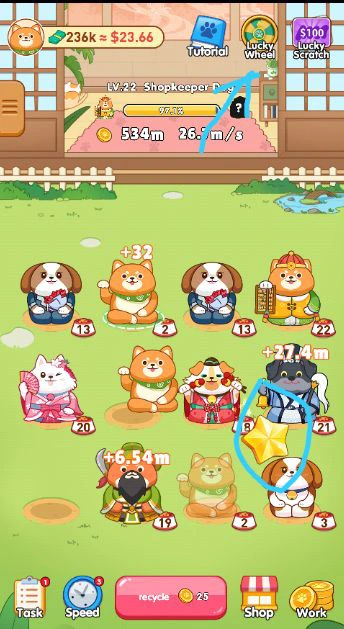 Also, you can earn money by tapping the star that's floating in the air.
So what are you waiting for, go, and download the app now?