Sports
REPORTS: Manchester United make contact with 48-year-old head coach as replacement for Solskjaer
REPORTS: Manchester United make contact with 48-year-old head coach as replacement for Solskjaer
Without much doubts, Manchester United football club will be on the lookout for a new head coach after the dismissal of Ole Gunnar Solskjaer on Sunday.
Do remember that Ole Gunnar Solskjaer was sacked as head coach of Manchester United following their disappointing 4-1 loss at Vicarage Road away to Watford.
And now, the Manchester United are on the search for a suitable replacement and have been linked with a move for Leicester City manager Brendan Rodgers.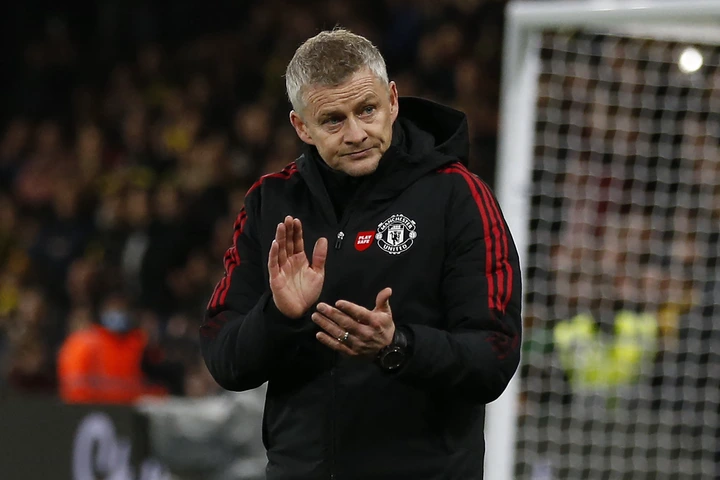 The 48-year-old Northern Ireland International, who joined as the manager of Leicester City in 2019 has done a good job since he made the move.
The experienced manager guided Leicester City to the final of the FA Cup during the 2020/2021 season while also lifting that trophy after defeating Chelsea.
Brendan Rodgers has somewhat endured a slow start to the 2021/2022 season as Leicester City are sitted in 12th position after taking up 15 points from the 12 league matches they have played so far.
Despite that, Brendan Rodgers is still not short of suitors and according to reports from Daily Mail, Manchester United are keen on making him their new manager.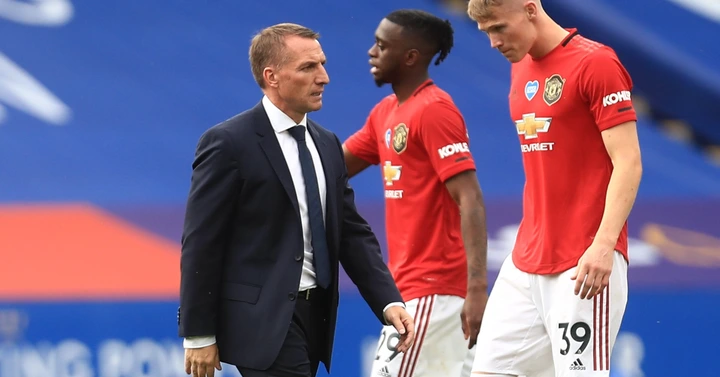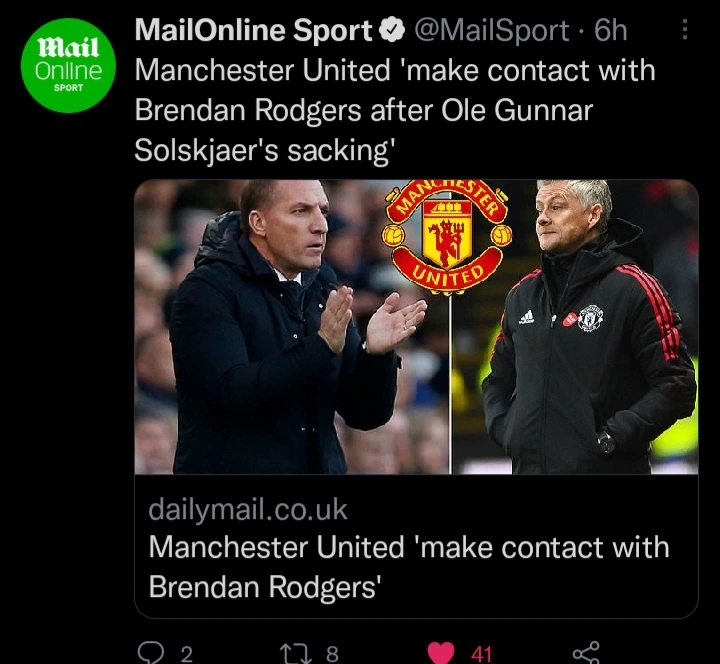 The reports further claimed that Manchester United want to turn their season around for good and have made contact with Brendan Rodgers about the vacant managerial position.
Manchester United are currently sitted in 8th position on the Premier League table and they have identified Brendan Rodgers as the man who can take them forward.
That said, it remains to be seen if Brendan Rodgers will choose to continue with Leicester City or he will be interested in joining Manchester United as manager.