Sports
RMD 2-1 SHK: Why Fans Are Not Happy With Hazard's Real Madrid Situation; Ancelotti Should Take Note
RMD 2-1 SHK: Why Fans Are Not Happy With Hazard's Real Madrid Situation; Ancelotti Should Take Note
As Real Madrid put out a very convincing performance, securing all three points against Shakhtar Donetsk in the second leg of their group stages match, all seems to be going well for the most successful team in the competition's history.
Eden Hazard was an unused substitute for Real Madrid in the win and because of that, many football fans are not happy with the kind of treatment Eden Hazard is currently receiving at Real Madrid now that he's managed to work his way back to fitness.
Since the 30-year-old made the move to Real Madrid, he has been unlucky with injuries that have really affected his phenomenal career. Now that he's fit, he doesn't get the minutes he needs to show his true quality.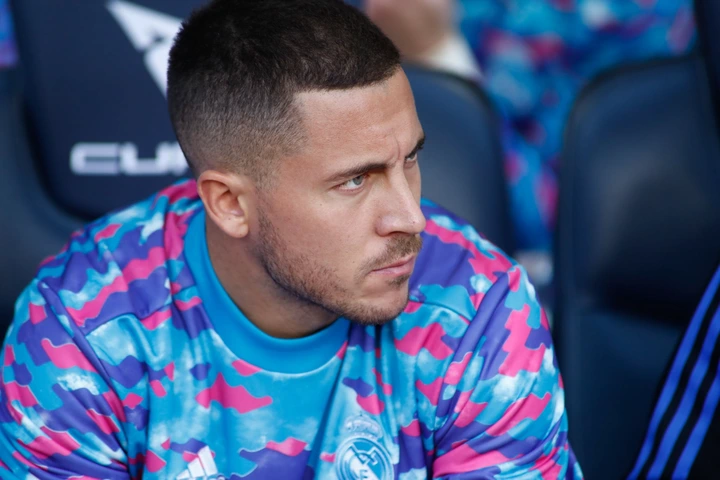 After the win, fans took to social media to air their dissatisfaction at his current situation.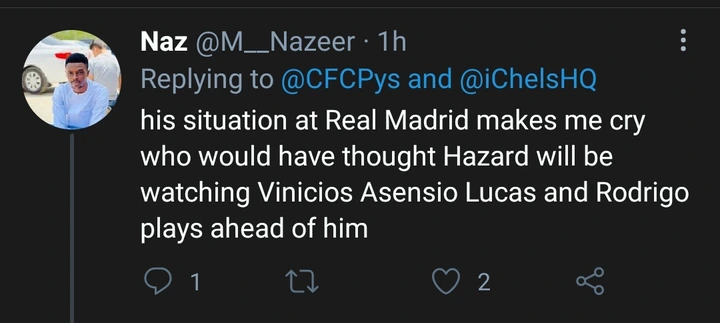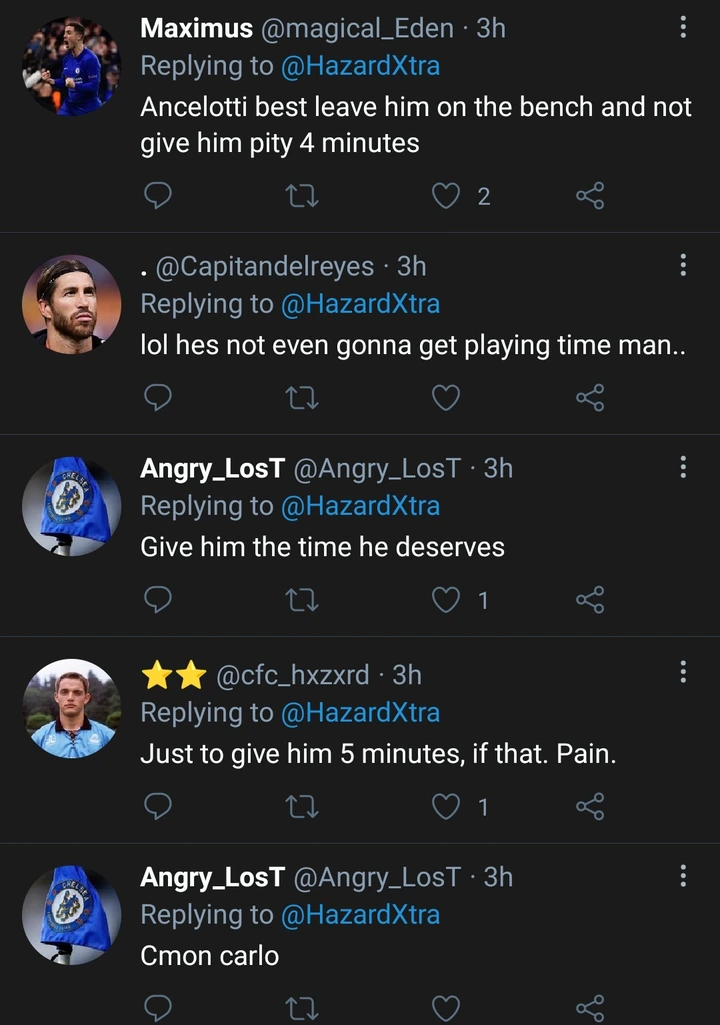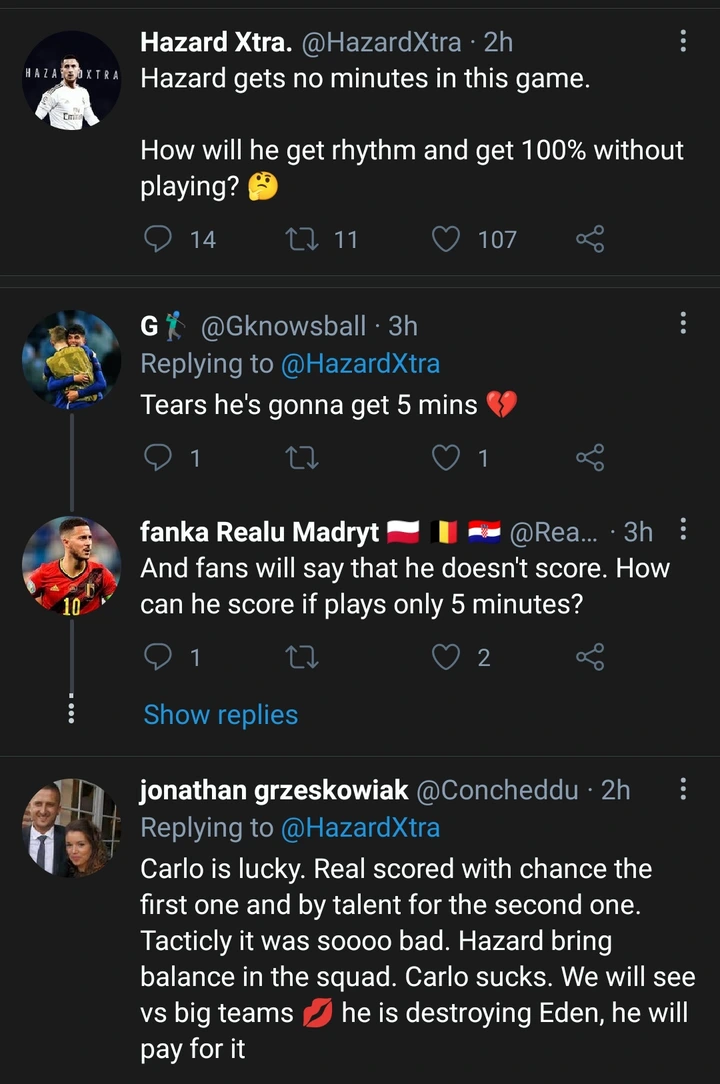 Hazard has now become a bench warmer at Real Madrid. This is mostly because of the form Vinicius Jr is currently in. But notwithstanding, the Belgian deserves to get more time to play.
The last time he played, he was brought on with less than 5 minutes to play. Before then, his last appearance was also from the bench, when he came on with only 20 minutes left to play.
Carlo Ancelotti is the manager, and he has stated that right now, he prefers other players to Hazard.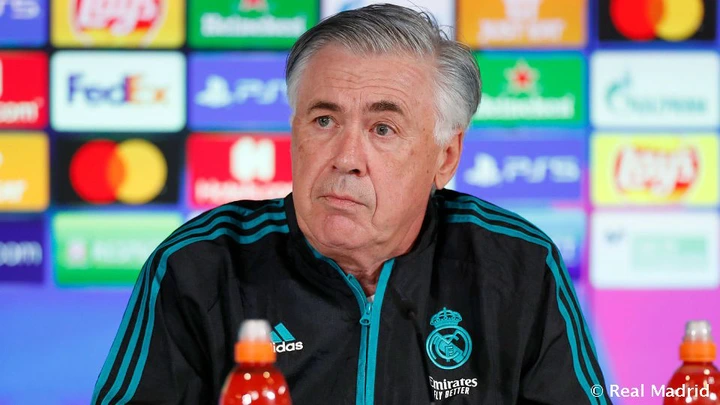 As much as I understand his point, he really needs to realise that if he finds a way to get Hazard playing and back on form, the team will become so much better.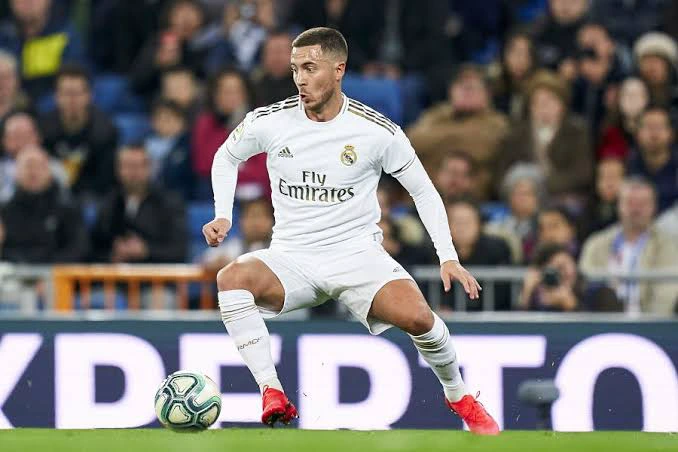 What do you think? Please leave a comment.