Sports
Scoring goals alone does not make Ronaldo better than Messi
Scoring goals alone does not make Ronaldo better than Messi
Cristiano Ronaldo continues to prove that he is the best goalscorer ever following his two goals for Manchester United in their Champions League game against Atalanta. This has made Rio Ferdinand claim that the Portuguese does the hardest thing in football which is scoring goals.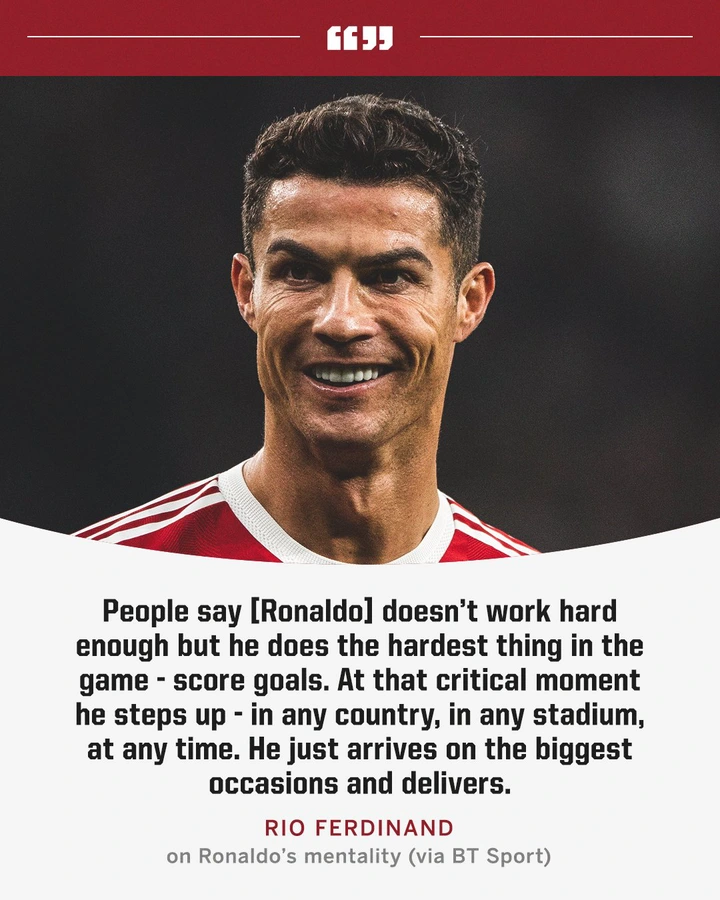 Ferdinand's assertion is true when looking at the fact that goal is the most important aspect of football which often decide matches. Yet, there are other aspects of the game that are also important which Lionel Messi usually adds to his game along with scoring goals.
Creativity
Being very creative doesn't only make a player the best, it also helps his team become better. In this aspect, Messi is evidently ahead of Ronaldo. While Messi is a good goalscorer, he is also a player who creates chances for others and always concerned about being a team player. This is a part of football that determines a team's success.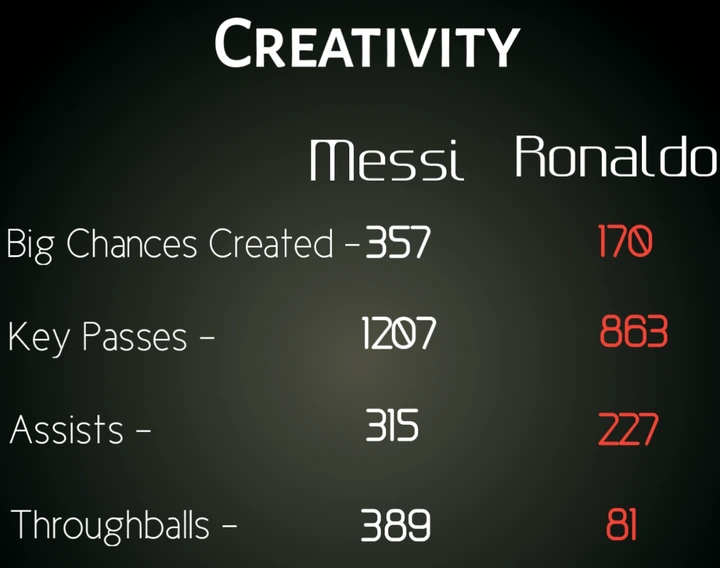 Defending
Both Messi and Ronaldo are not well known for their defensive qualities even when this is another important aspect of football. However, Messi still helps the team in defence more than his rival. The Portuguese only tops him in terms of clearance but Messi is better when it comes to tackles, interceptions, blocked passes and pressing.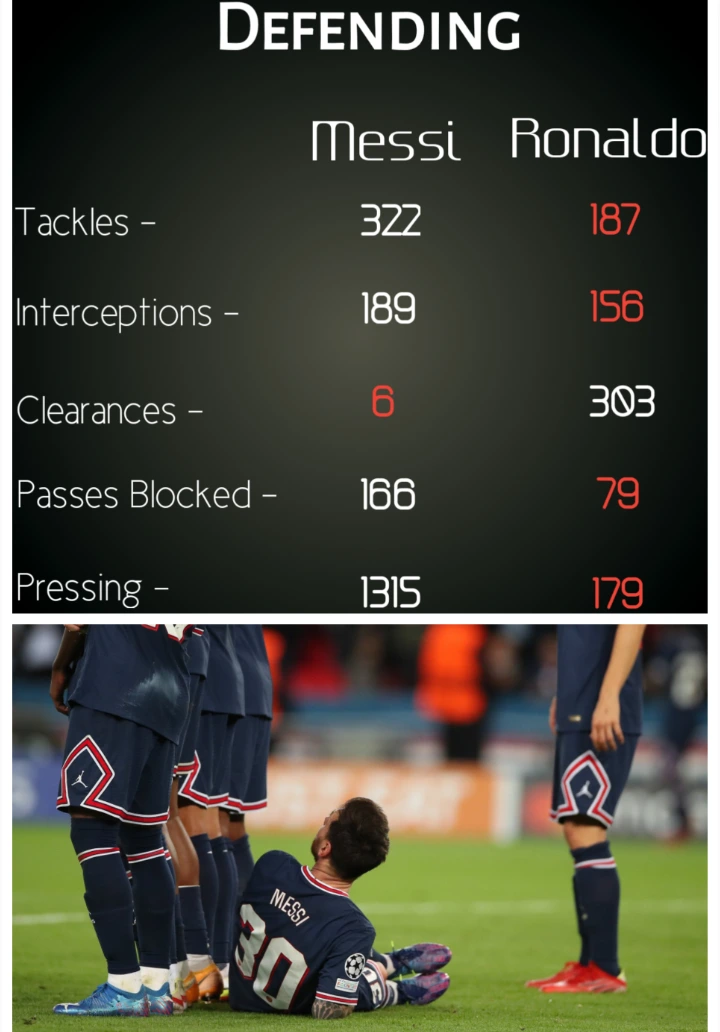 Captivation
Football fans are always attracted to the game due to how some particular players captivate them with their performances. In this case, Messi is ahead again as a result of his fascinating qualities. This is clear due to the number of man of the match awards he has gathered since the beginning of the 2009/2010 season. He has also established himself as the best dribbler.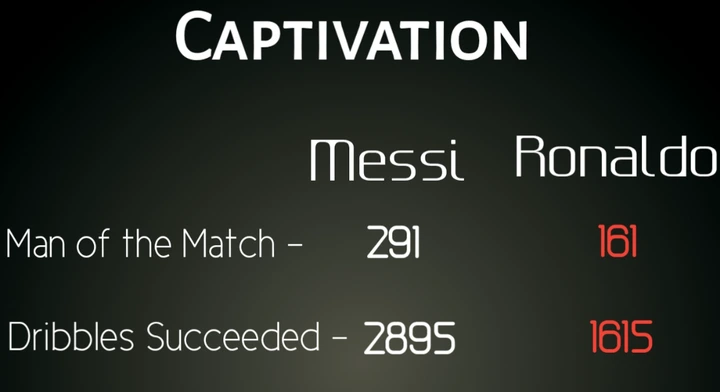 It is very obvious that scoring goals determines the outcome of football games. But there are some other aspects of the game that lead to scoring goals and make the game more attractive. Messi, apart from scoring goals, is better than Ronaldo in these other aspects.