Review
See how I became a millionaire overnight – Policeman Sunday Erhabor celebrates as he shows off his cheque
See how I became a millionaire overnight –  Policeman Sunday Erhabor celebrates as he shows off his cheque
When Sunday Erhabor, a police officer of the Lagos command and Assistant Superintendent of Police (ASP) was attacked, harassed and bullied by an erring driver taking "one way", never did he know that the terrifying moment would shoot him into the limelight — and of course, fetch him encomiums and an award.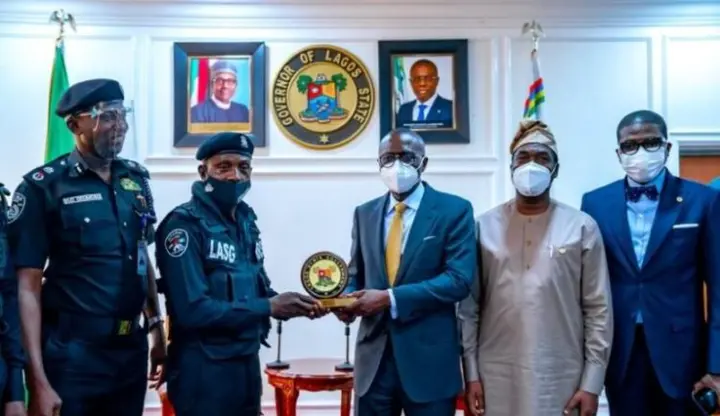 One Million Naira draft was handed over to ASP Erhabor for his professional conduct in that viral video.
"I received a cheque of one million naira this afternoon. I feel so excited and I thank all Nigerians. This shows to me that Nigerians have not lost hope in the police." – ASP Sunday Erhabor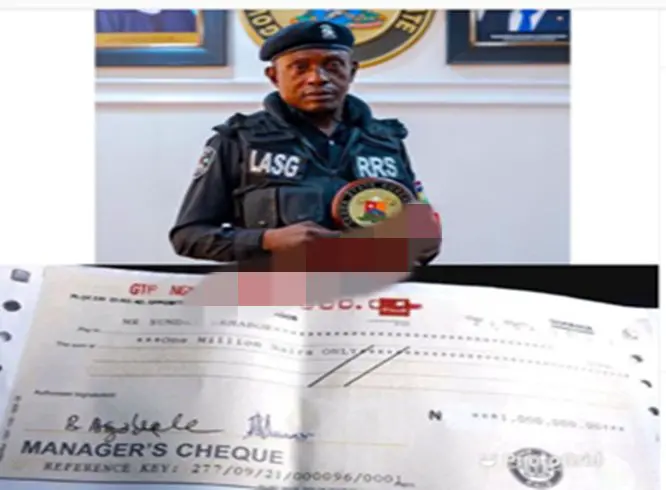 A total of 158 donors raised the N1 million which was presented to the policeman on Wednesday, April 21.