Review
See The List Of Top Rice Producing States In Nigeria
In this article, we will discuss about the top 10 rice producing states in Nigeria currently

See The List Of Top Rice Producing States In Nigeria

In this article, we will discuss about the top 10 rice producing states in Nigeria currently. Rice is arguably the most popular food in Nigeria today as it is almost impossible to attend a function in the country without being served rice, especially jollof rice at the occasion. To date, rice consumption every Sunday has become a tradition for most -families in the country, underlining its value as one of the most important foods within Nigeria. Rice is cultivated in almost all states of the federation and presently there a total of 29 slates out of the 36 in Nigeria where rice can be cultivated.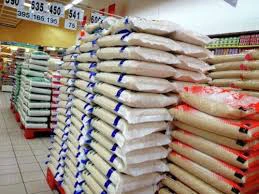 According to the United Nations Food and Agricultural Organization Statistics (FAOSTAT) the breakdown rice production in the world by country puts China at the top position with 206.5 million metric tonnes followed by India with 157.2 million metric tonnes at the second position. Indonesia with 70.8 million metric tonnes occupies the third position. Bangladesh with 52.3 million metric tonnes is fourth. at the fifth position is Vietnam with 45.0 million metric tonnes. Thailand is sixth with 32.6 million metric tonnes while Myanmar occupies the seventh position with 26.4 million metric tonnes.
List Of Rice Producing States In Nigeria
1) Ekiti
2) Benue
3) Jigawa
4) Kebbi
5) Kano
6) Ebonyi
7) Kaduna
8) The Federal Capital Territory
9) Katsina
10) Bauchi
Do you like Fabpulse? We count on you! Follow us on Googlenews, And get 1k.
Click Here,
and
Click
the Star.
Back to top button