Finance
Six Business You Can Start With #5000 Naria And Make Up To #10,000 Daily

Six Business You Can Start With #5000 Naria And Make Up To #10,000 Daily

Due to the economic effect of covid-19 must people are now looking forward to start there own business because of the increase of jobs lot. So this post will be teaching you about seven business you can start with ₦5,000 and make up to ₦10,000 weekly.
1. Palm oil business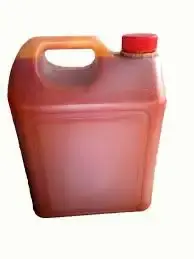 Palm oil business is one of the best business you can start with ₦5,000 in Nigeria. With ₦5,000 you can get a twenty five liter of palm oil in the busy market, which you can sell for ₦15,000-₦16,000. All you need is to find a supplier buy, and resell or resupply. In the palm oil business it is not compulsory to have a shop because you can store the oil in your house.
2. Liquid soap production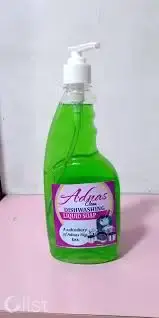 The liquid soap Industry is so large that even the established firms and companies can not meet it's high demand. Paving way for small entrepreneurs to come and capitalize.
To start a liquid soap production business you will need to buy the ingredient for the liquid soap which cost about ₦3,500 worth of ingredients to produce a four liters of liquid soap. You can repackage them with used plastic bottles and start selling.
3. Mini-importation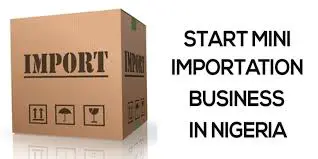 Do you know you can become an importer with just ₦5,000? The internet has paved the way for people to enter in to the importation business without physically going to China. As you all know most of the products used in Nigeria are being imported from China, making importation business a very lucrative one.
To start a mini-importation business with ₦5,000 you will have to look for those high demanding and weightless(goods with small size, so as to avoid extra shipping cost) goods people use, order them from Chinese websites like Alibaba,Aliexpress or DHgate. And resell them with higher price. Note your gain in the importation business can range from 40-60% percent.
4. Snail farming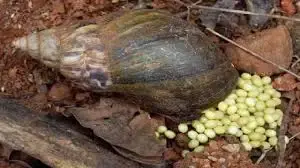 Snail farming is the rearing or raising of snails in captivity, for food or other use. Snail farming includes finding or buying snails and raising them to maturity. It is a very profitable business any one can venture into. All you have to do is raise snail and sell them in popular markets or supply them to sellers.
You can start a snail farming business from your backyard without any capital if you are living in a rural or remote area, you just need to go into the bush and source for healthy snails but if you are living in an urban area you can buy the snail egg and hatch them your self. In snail farming business ₦5,000 is really a good capital to start with.
5. Mini-bakery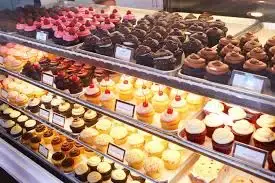 With as little as ₦5,000 you can start a mini bakery in your house. With your mini bakery you can start doing snacks like chin chin, puff and egg roll which you can sell directly or supply to sellers.
Starting a mini bakery do not even requires an oven, so all you money will be used for buying ingredients.
6. Soyabeans milk powder production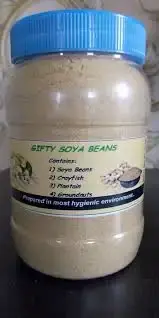 Another lucrative business you can start with ₦5,000 is Soyabeans powder production. To start up a soyabeans powder production business the only required equipment is just your frying pan you will use to fry the soyabeans before milling it. This business is very easy to start up and also a fast growing business.
Do you like Fabpulse? We count on you! Follow us on Googlenews, And get 1k.
Click Here,
and Click the Star.