Sports
Solskjaer Reveals how De Gea Overcame his Europa League Heartbreak to Return to his Best Form

Solskjaer Reveals how De Gea Overcame his Europa League Heartbreak to Return to his Best Form

Manchester United will be looking to beat Aston Villa at Old Trafford in order to go to the top of the Premier League. They currently have 13 points after 5 matches which is joint highest in the League.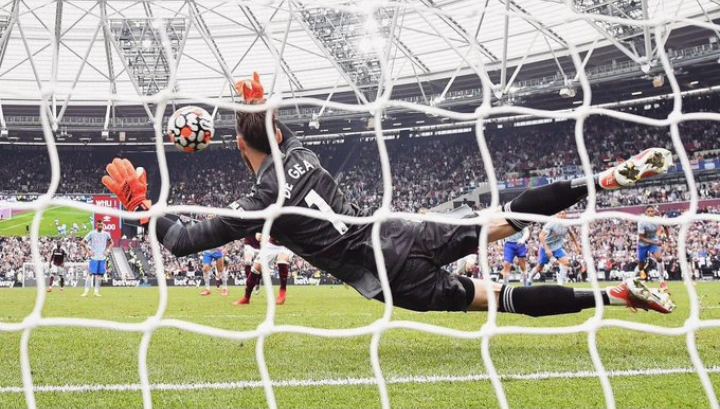 One player who has played a crucial role in ensuring United remain unbeaten in the League is Spanish goalkeeper David De Gea.
De Gea has been under fire from fans and pundits ever since he failed to score his penalty in th Europa League final last season to cost United a trophy.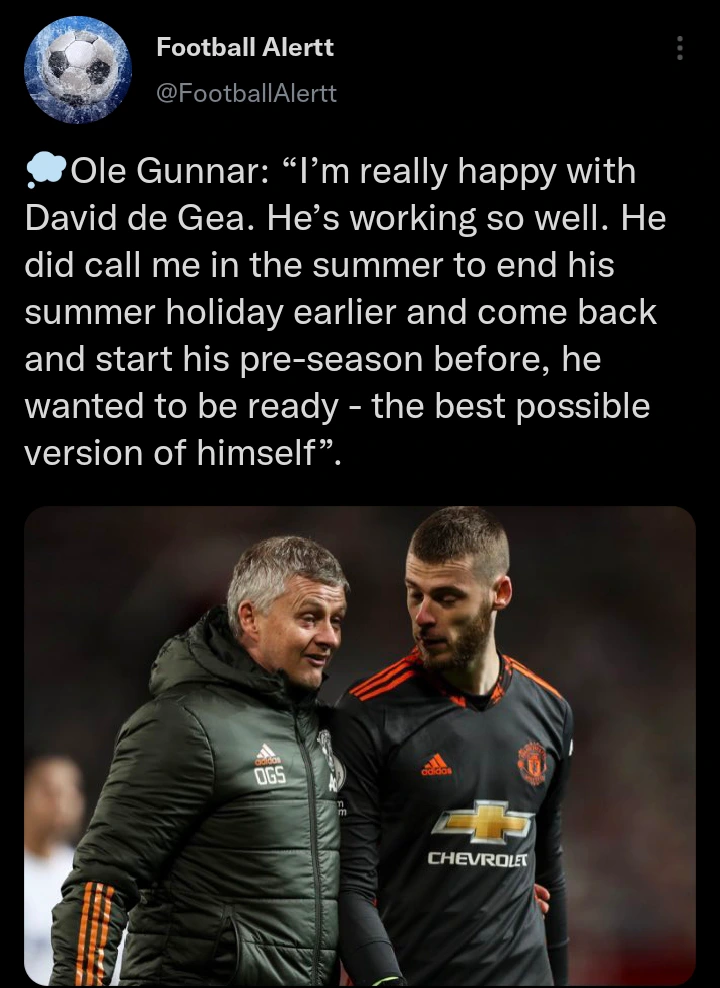 However, this season he has been impeccable and made crucial saves in games against Wolves, Southampton and a last minute penalty save against West Ham to secure the three points for United.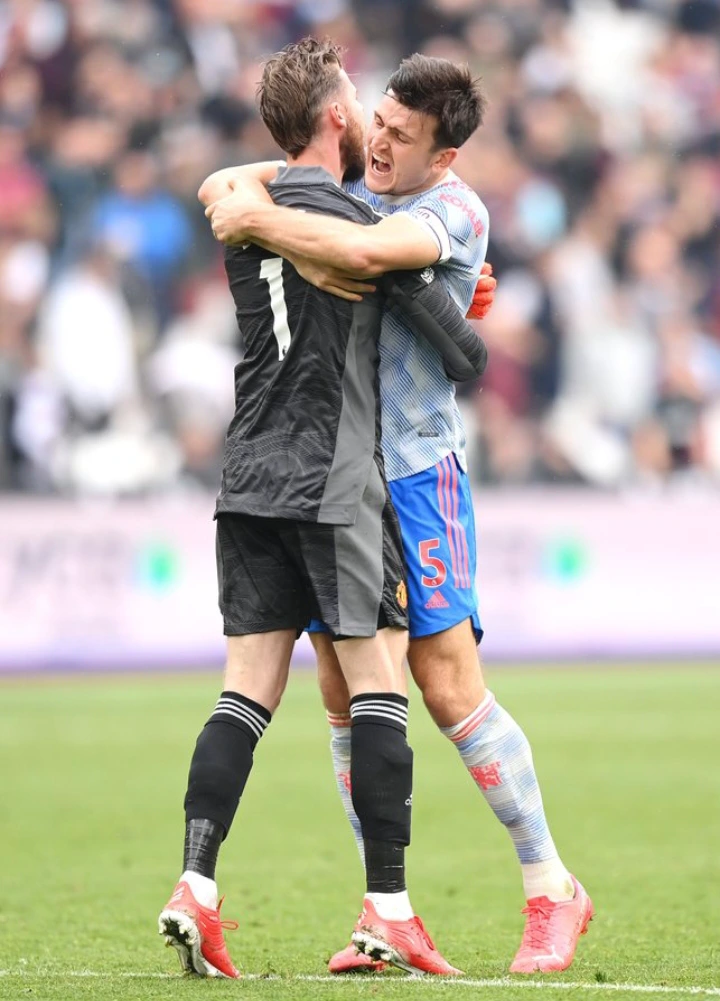 In his press conference ahead of the Villa match, Manchester United manager Ole Gunner Solskjaer has today revealed how De Gea ensured that he was back to his best. He said that De Gea cut his holiday short and came back early for pre-season.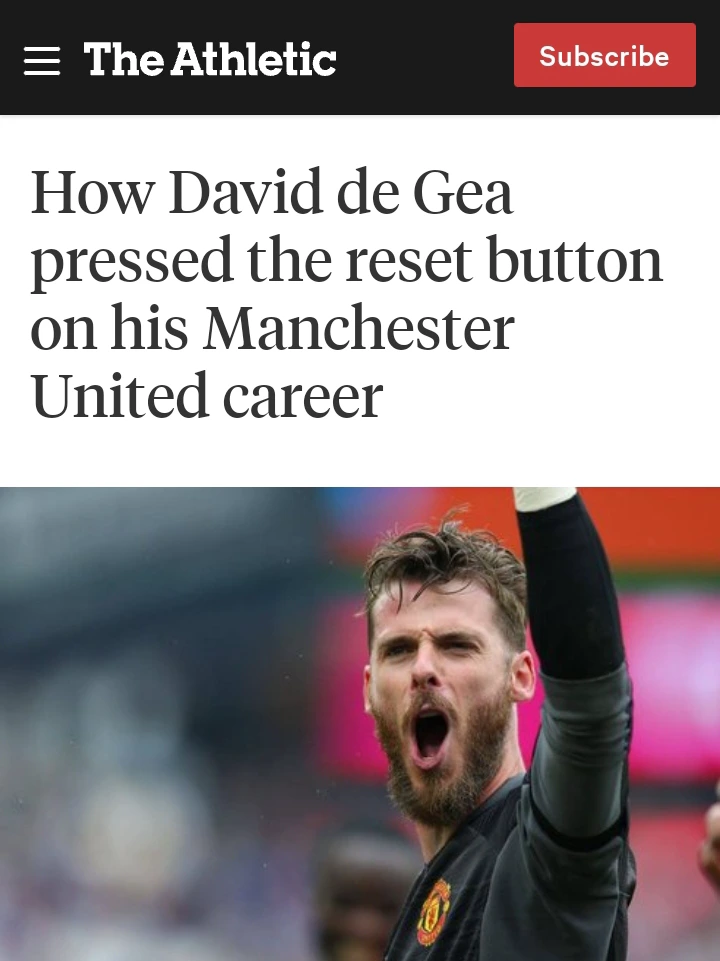 De Gea has also changed his fitness by focussing on more gym and agility to help him rediscover his best form. As a result, he has been able to put off the challenge from Dean Henderson who was tipped to be the new number one.
Do you think De Gea has proven himself this season?
Back to top button