Sports
Solskjaer's Extremely Heartbreaking Message to All Manchester United Fans
Solskjaer's Extremely Heartbreaking Message to All Manchester United Fans
Manchester United fans must be one disappointed lot following the latest announcement by their manager Ole Gunnar Solskjaer.
According to a report by renown sports reports Fabrizio Romano, Solskjaer has ruled out any possibility of signing Ligue 1 midfielder Eduardo Camavinga, Atletico Madrid's Saul Niguez or any other holding midfielder in this transfer window.
Solskjaer made the statement when he was asked about the possibility of getting into the market again, especially after a majority of Man United fans had expressed concerns regarding the holding midfield position.
According to the manager, he is happy with the business the club did in the summer window which is about to be concluded anf if any new signing is done, it will be just a bonus.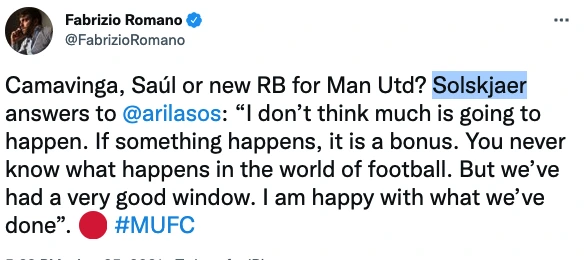 A section of fans had blasted the team for struggling in last weekend's game against Southampton which ended in a 1-1 draw, expressing worries that a holding of Fred and Scott Mctominay is not quality enough to win the team any trophy.
The team has lately struggled against deep-sitting teams with the two players anchoring the defence struggling to connect the backline with the attack, losing too many balls and making inconsistent passes to drive the team forward.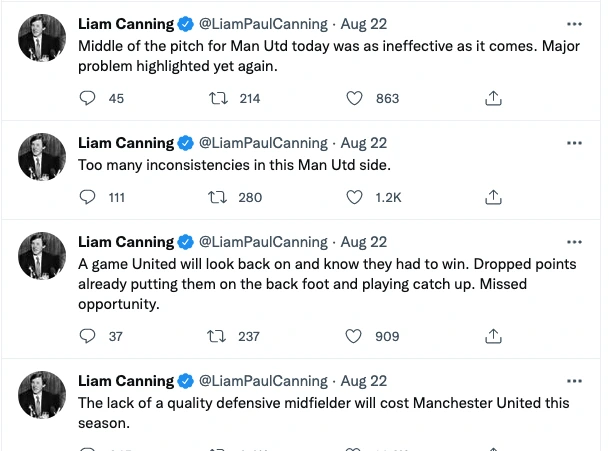 Back to top button