Sports
Supporter Begs Messi For Mercy Following Their Clash With PSG In UCL
The UEFA Champions League football is back again after a long wait. Paris Saint Germain made the greatest transfer news along wit
Supporter Begs Messi For Mercy Following Their Clash With PSG In UCL
The UEFA Champions League football is back again after a long wait. Paris Saint Germain made the greatest transfer news along with Manchester United, following the signing of Lionel Messi and Cristiano Ronaldo by their respective clubs.
Lionel Messi and Cristiano Ronaldo are the world's greatest players of our time. The Argentine joined Paris Saint Germain to play alongside Neymar, his former teammate in Barcelona, thereby making the team a super one.
The likes of Sergio Ramos, Angel Di Maria, Kylian Mbappe and others makes them the potential winners of the UEFA Champions League tittle this season.
However, the Paris Saint Germain's team were not able to break the defence of Club Brugge in their first UEFA champions league match this season.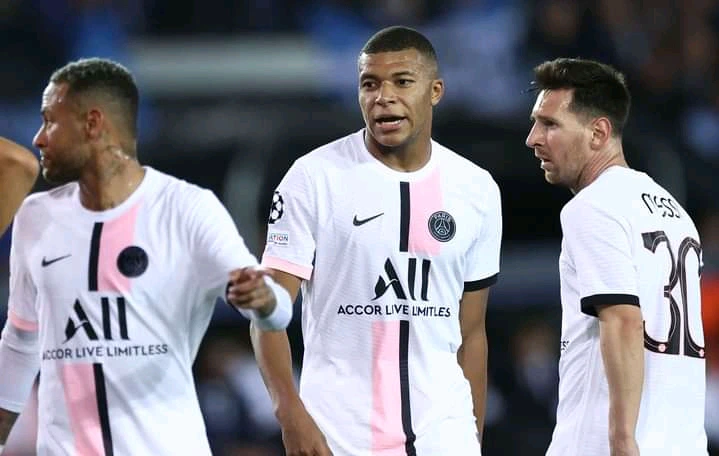 The match ended in a 1:1 draw after Paris Saint Germain, the visitors took the lead in the first half, but was later brought to level terms by the home side.
A Club Brugge supporter was captured on camera with a write-up on a flat object, begging Lionel Messi to have mercy on them, knowing the kind of player he is, and the creativity he brings in the team.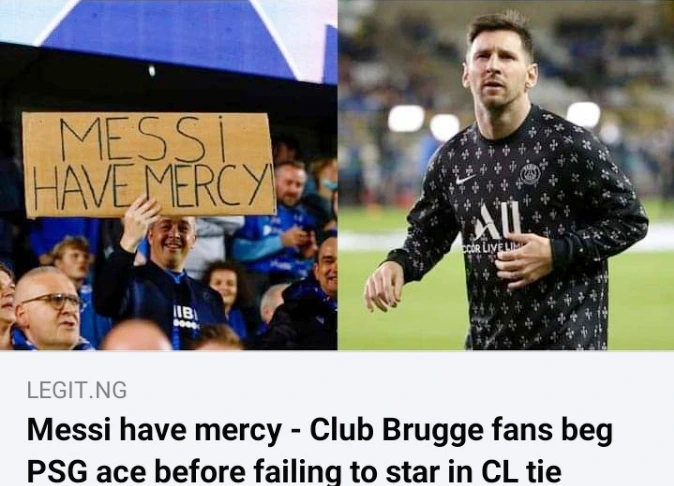 Legit.ng can confirm that a supporter of Club Brugge, begged Lionel Messi to have mercy on his team last night, in the UEFA Champions League match.
Lionel Messi was not able to score on his champions league debut, in fact, the Argentine has not scored a goal for Paris Saint Germain so far.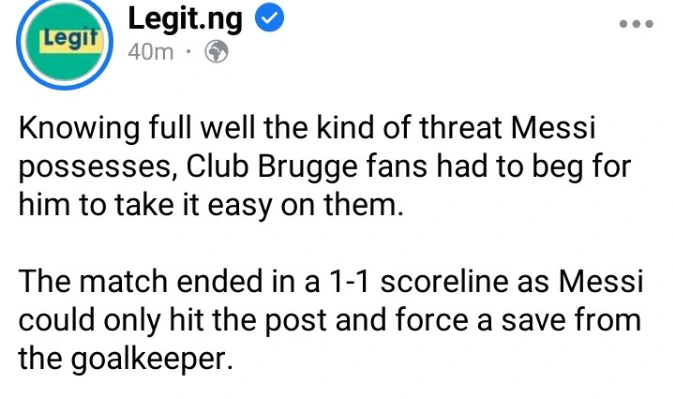 Back to top button