Sports
The Champions League Pots are set – Checkout who your teams are likely to face
The Champions League Pots are set – Checkout who your teams are likely to face
It's another Season and another Champions League. Last year's tournament was won surprisingly by Chelsea football club. They went on to win the Super cup against Villarreal football club.
Last week, UEFA released nominees for various awards including the goalkeeper, defender, midfielder and forward of the 2020/2021 UEFA champions league season. The committee went on to release the nominees for the best player and Coach of the season with Chelsea and Manchester City dominating each category.
Kevin De Bruyne, Ngolo Kante and Jorginho Frello made the list for the UEFA player of the season while Thomas Tuchel, Roberto Mancini and Pep Guardiola made the list for the coach of the season.
The winners of each award would be announced during the Uefa champions league draw that will take place later today.
UEFA has released the four pots in which teams would be selected for the group stage.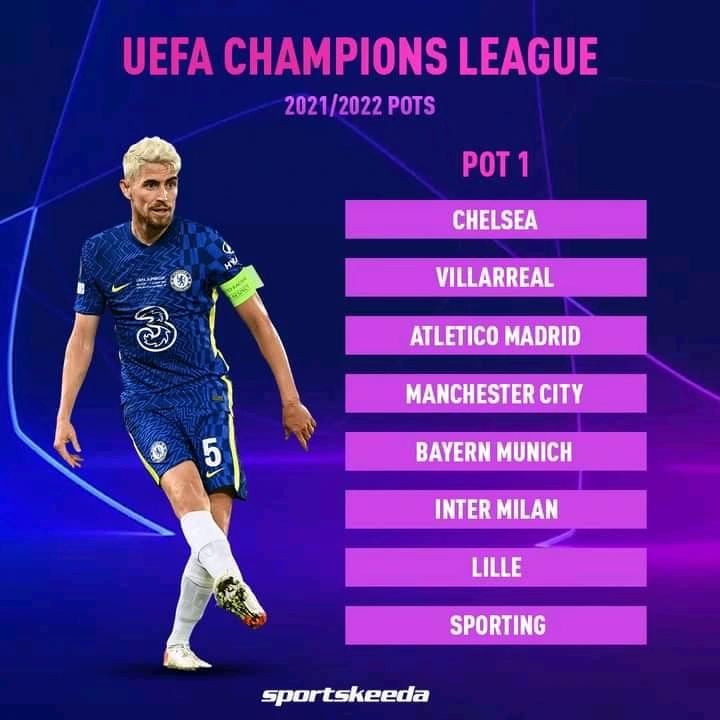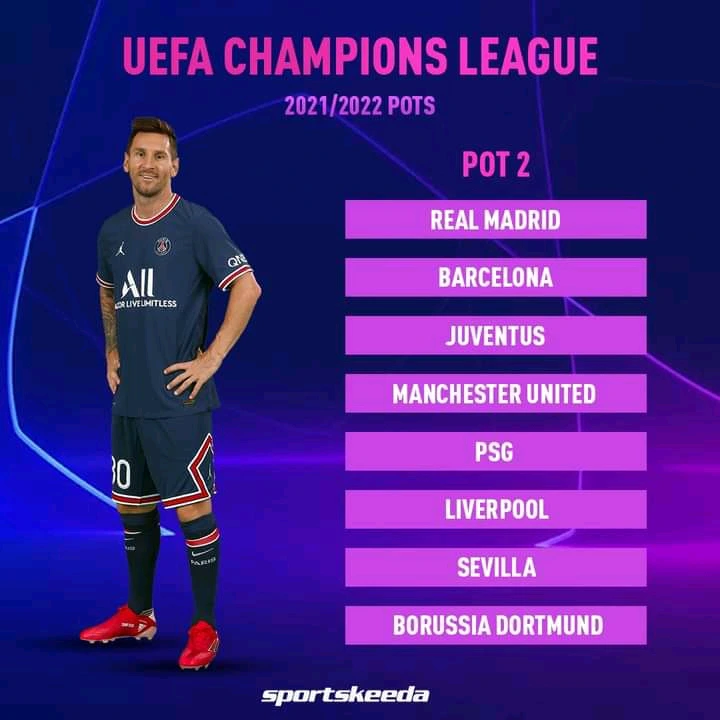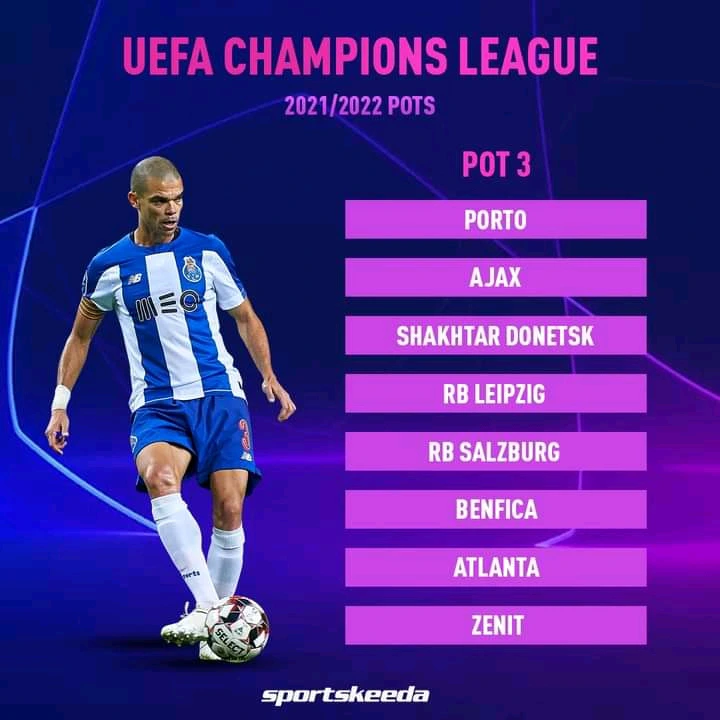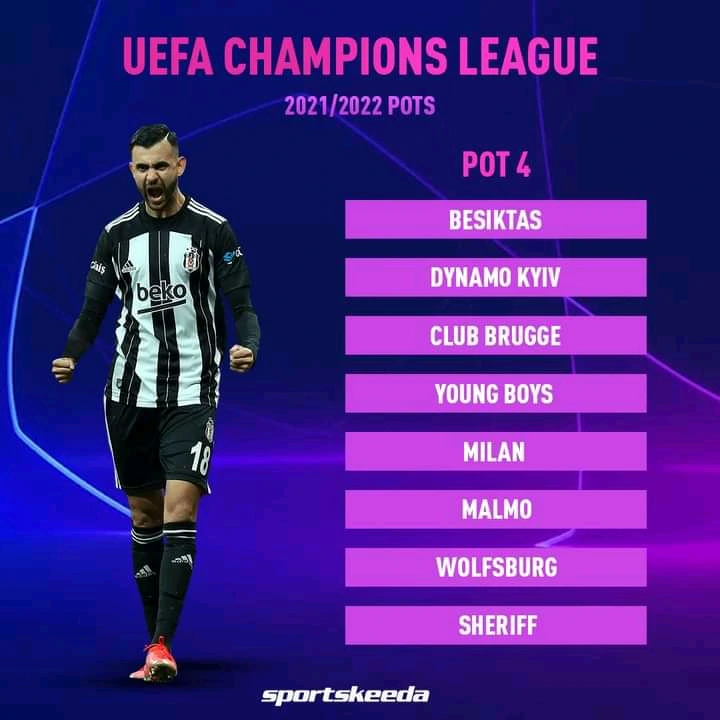 A group will consist of a team in each pot. Teams in the same pot cannot face one another. If your team is in Pot 1, it will face teams in Pot 2,Pot 3, and Pot 4. Pot 2 is the most dangerous pot and clubs would be afraid to face teams in that pot.
Which team/teams are you looking forward to avoid?
Back to top button