Sports
The Michael Carrick Lineup You Can Expect Against Villareal
The Michael Carrick Lineup You Can Expect Against Villareal
Ole Gunnar Solskjaer has been relieved of his duties as Manchester United manager after nearly three years in charge, following a spate of dismal defeats, the most recent of which was a 4-1 hammering at the hands of Watford.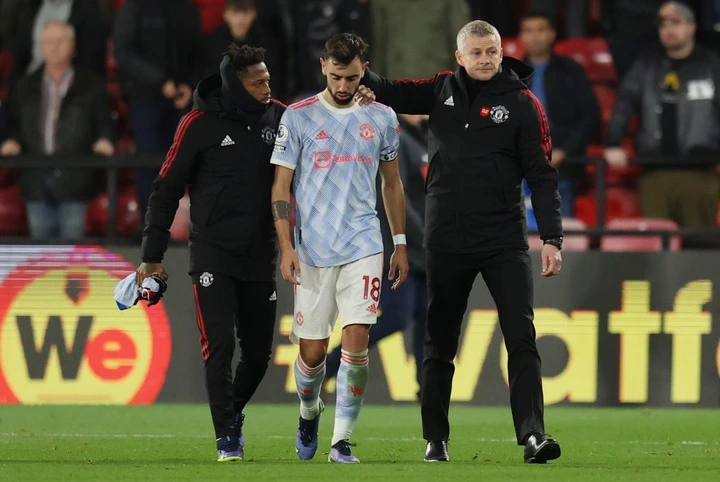 Looking ahead to life after Ole Gunnar Solskjaer, Manchester United must prepare for a Champions League meeting against Villareal on Tuesday. Michael Carrick has been given the responsibility of managing the squad in that game, and many are interested to watch how the Manchester United players react following their humiliation at Vicarage Road.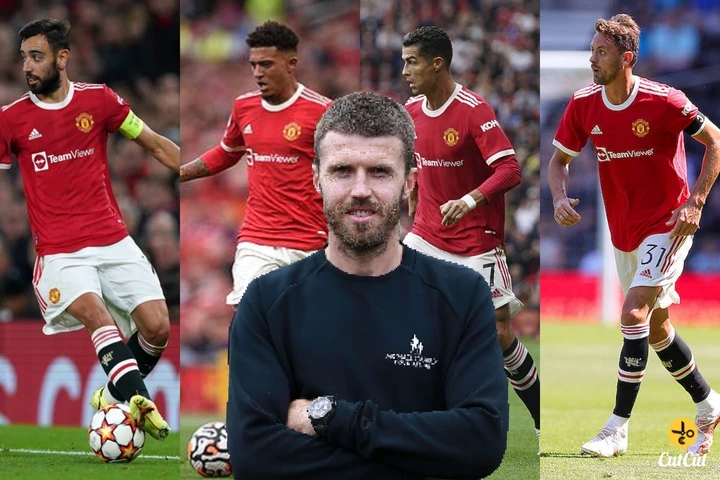 Carrick may be compelled to start his strongest 11 for the game, which almost certainly includes Ronaldo, Bruno Fernandes, De Gea, Maguire, Lindelof, Rashford, and Matic. Additionally, Sancho, Wan Bi Saka, Alex Telles, and Van De Beek may be given an opportunity to start. Thus, Carrick's initial lineup will be as follows. In a 4-3-3 formation, De Gea is joined by Wan Bi Saka, Lindelof, Maguire, Telles, Matic Van De Beek, Bruno, Sancho, Rashford, and Ronaldo.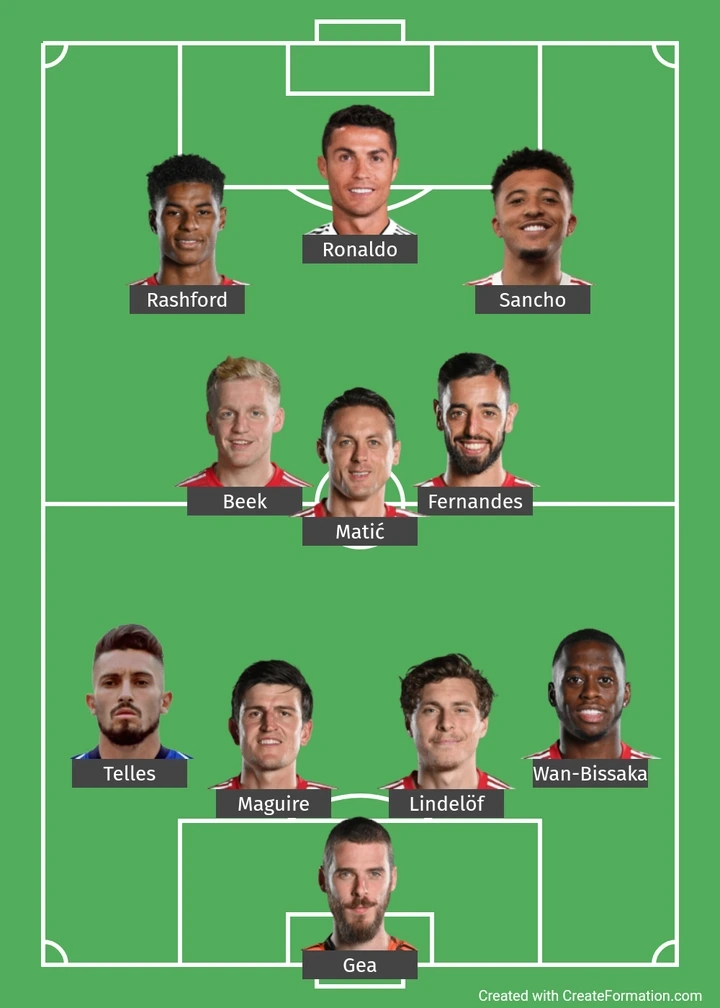 What are your thoughts on this? Could Carrick's managerial tenure begin with a victory? Please leave your thoughts in the section below.