Sports
The Ronaldo's Old Shirt Number He Could Wear If Cavani Refuse To Give Him The 'Number 7 Jersey'
The Ronaldo's Old Shirt Number He Could Wear If Cavani Refuse To Give Him The 'Number 7 Jersey'
It's official, Manchester United has reached an agreement to re-sign former star, Cristiano Ronaldo from Juventus. Manchester United has announced the signing on their official Twitter page today.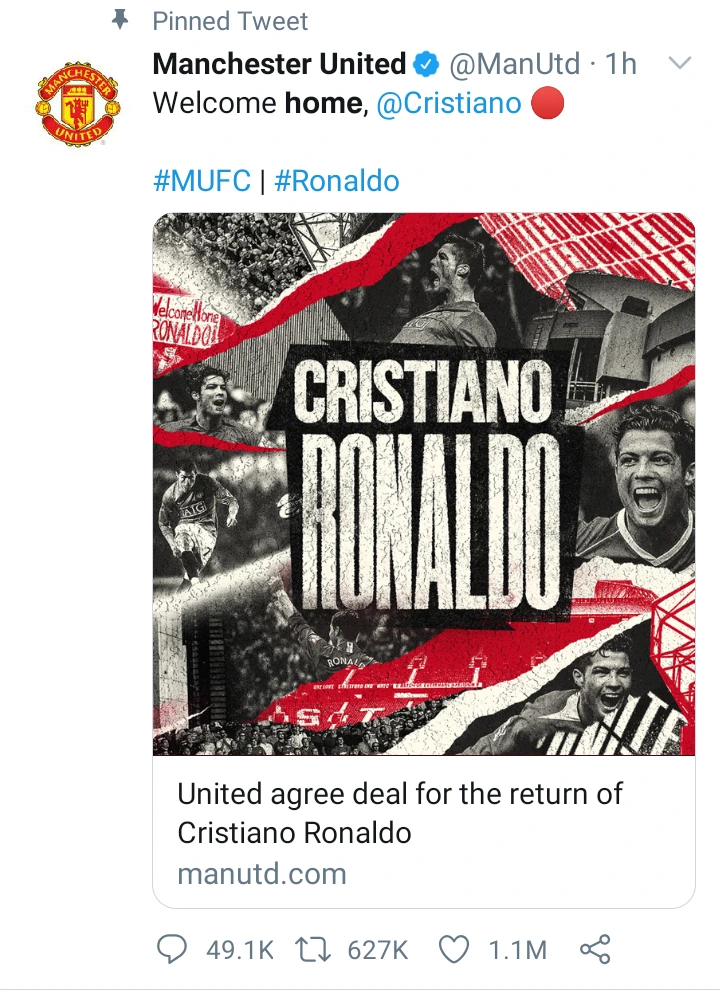 According to a Premier League rule, once a club announces Squad numbers for the season, it cannot be changed except the number become vacant when the occupant leaves the club. This means Cristiano Ronaldo cannot have the Number 7 even if Edison Cavani agrees to hand it over to him.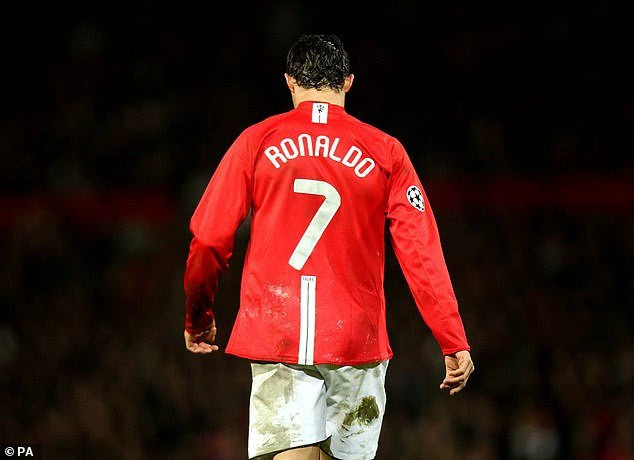 However, according to the fresh report made by The Sun reveals that Cristiano Ronaldo could get his beloved shirt number base on some loopholes in the law. Since Cavani has not made any competitive appearance this season, the club could switch the number to Ronaldo.
Cavani has not started any of two Manchester United matches in the Premier League this season as he is still on holiday which means that there is still time for United to give Ronaldo the No 7 if they so desire.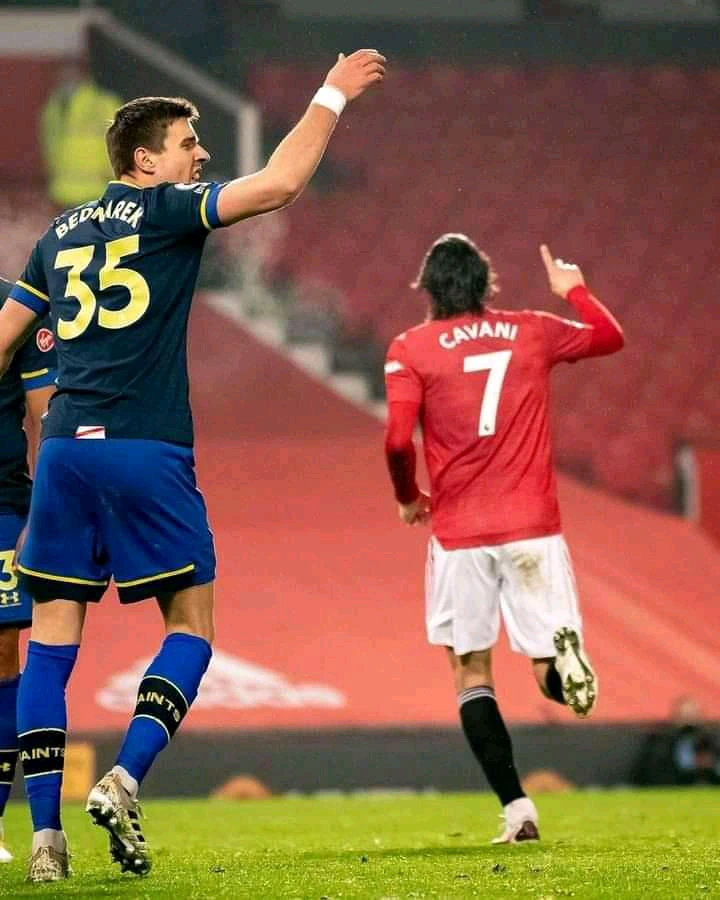 However, Cavani can't still refuse to hand over the number as seen when Phil Jones refused to give Raphael Varane the number four shirt. Should Cavani refuse or Man United failed to capitalize on the explained loophole, Cristiano Ronaldo will have no choice but to choose a new shirt Number.
The new number Cristiano Ronaldo can choose will be his number during his early days in Sporting Lisbon. Cristiano Ronaldo wore the number 28 when he started his career at Sporting. Currently, the number 28 Jersey is vacant and available at Manchester United after Facundo Pellistri joined Alaves on loan.
Do you think Cristiano Ronaldo will get his desired shirt number at Man United?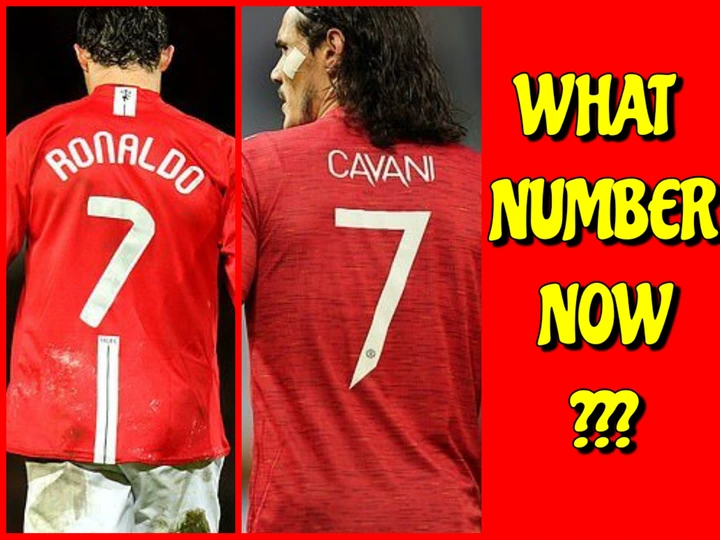 Back to top button