Finance
These Businesses Will Give You Quick Return For Your Investment
Before collecting any type of loan, try having a Business plan guides you on what to do and the right direction to go in a particular business
These Businesses Will Give You Quick Return For Your Investment
Before collecting any type of loan, try having a Business plan guides you on what to do and the right direction to go in a particular business. It is important to have an idea of what you want to do with money before getting the money else, you won't be able to give account of such money.
Today, every ordinary Nigerian is financially stressed because of the impact of the whole coronavirus issue. Many has lost their jobs, many jobs are still on lockdown e.g teaching, and many are looking for capital to start a business.
Below are businesses you can put in your money to get a quick return for your investment. Getting a quick return gives you hope of expanding your business.
Beans and Grains Business
You will be wondering why of all businesses, beans and grains happens to be part of the list. I will tell you. Beans is a seed from the legumes family that's why I called it beans and grains. They are all edibles and very much needed by every families. Looking at the effect of the pandemic in the world today which has resulted to lock down, you cannot go a business that will be affected by another lockdown. Going into edible business will allow you to continue your business even when lockdown occurs again. Buy these grains and beans in bags because, there is a current ongoing inflation in the prices of goods because of the effects of coronavirus.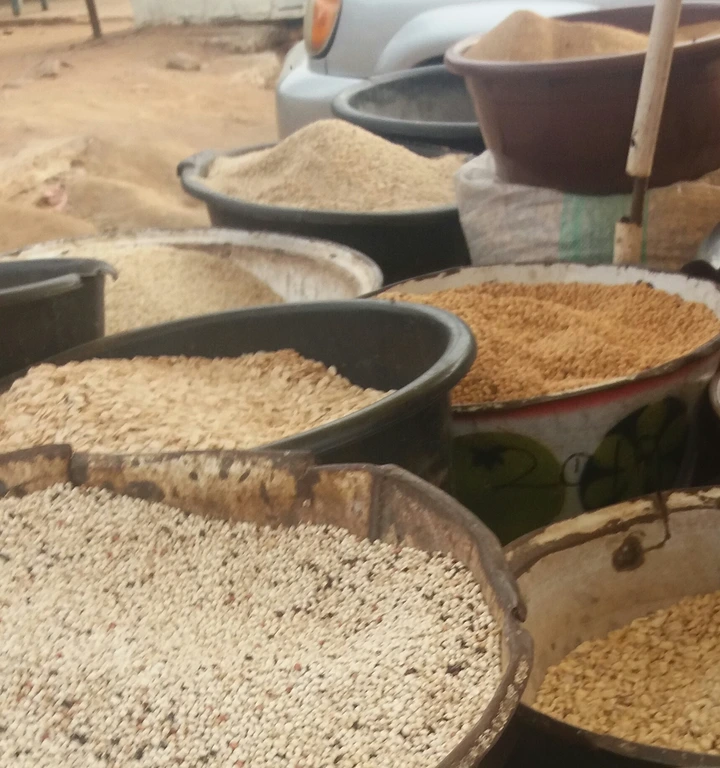 Foodstuff Business
This is another business that is actually thriving right now. People are more concerned about feeding right now, with children at home and their consecutive feedings. This business entails the following, palm oil, groundnut oil, seasoning cubes, ogbono, soup thickeners, cray fish, dry fish, stock fish, stew spices like curry, thymes, sachet tomatoes e.t.c. Now tell me, is there any home where all these are not needed? No. They are needed in every homes.
Fairly Used Wears (Okrika)
Clothing is one of the basic needs of man. People won't go naked and so will buy wears. You will not believe the kind of profits in O.k. business until you are in. Parents loves buying okrika clothes for their children from babies to the grown kids. Another money spilling part of this business is the shoe aspect e.g female shoes, children shoes, canvas, sandals, e.t.c. People believes it lasts long and so patronizes them.
Point Of Sale Business
Banks are now coming up with innovation that will decongest people from banking halls, quickly satisfy customers and thereby reducing bank staff. POS Business which is known as point of sales, is one of those innovations. This business helps people to access banking services at their convenience. This is one of the reigning business nowadays because, the stress of standing at ATM quees can be averted when you use a POS machine. All it will cause you is just a convenience charge. If you are looking for business to go into right now, consider this as it is very lucrative. For you to succeed in this business, you need customers and to get customers, site your business inside a market, popular junctions without a bank, busy streets without a bank, busy office environment without a bank, shopping complexes.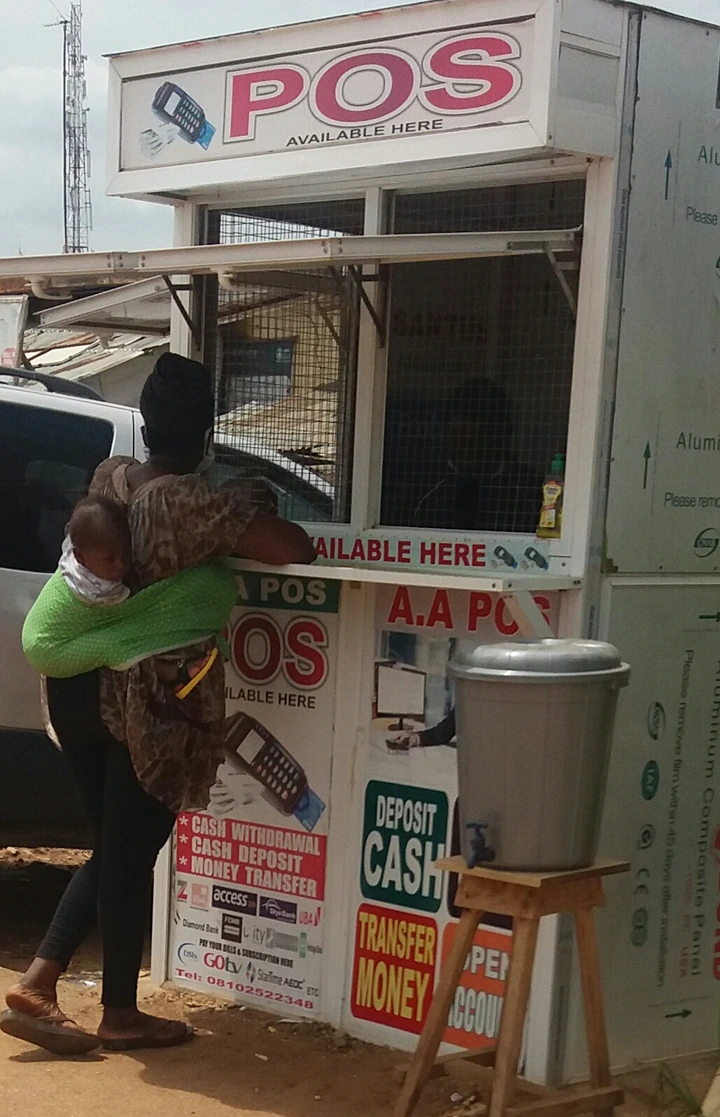 Business Centres
Even though majority of people uses their phones and laptops for whatever thing they want to do, they still need a business centre to print, photocopy, laminate whatever it is they are doing. You might have a phone but you will need a printer to print your work. Business centre is very lucrative if you understand the business. It is a paper business and people uses paper everyday. That's the logic. Majority of services rendered in a business center are hand work e.g. typing, graphic design, excel computation, bindings e.t.c. You generate money from your skills and from your equipments used. So, it's profitable.
Barbing Salon
Men cannot do without cutting their hair. They may have their clippers but will definitely not barb themselves. Even with their clippers, they still need your services. Men barbs their hair every two weeks. Do the calculation and know how frequent the services of a barber is needed. This is one of the businesses that do not requires much capital. If you cannot barb, when you establish one, employ those who knows how to barb and pay them on commission i.e according to the number of persons they barb.
Ice fish/meat business
This is another business that is currently thriving right now because, it is also a household consumable business. It is difficult to see families eating without fish/meat everyday. If meat/fish is not consumed on breakfast, it will be consumed during lunch or dinner. So, imagine the number of fishes/meats consumed on a daily basis.
Phone Repairs
All that people are holding tight right now, is their phones, especially androids, if you are a phone technician, bring yourself to limelight by printing a little banner and getting a space where people can see you for patronage.
Grinding Business
This business is so neglected that you hardly see people going into this. But I know of some markets where they have their grinding sections. If you have a grinding machines, pay for a space and commence business. A little thing you will want to grind, they will charge you hundred naira and above and as people are cooking every day, grinding is needed everyday.
Baking Accesories Shop
I loved this business, it's just like a foodstuff business. Consumed everyday in every homes. In this business, you sell sugar, butter, flour, baking soda and pans, mayonnaise, nutmeg, milk flavour, thyme, yellow corn for popcorn, salad ingredients e.t.c. Customers are always patronising this business because so many people are into flour business and the business is very profitable.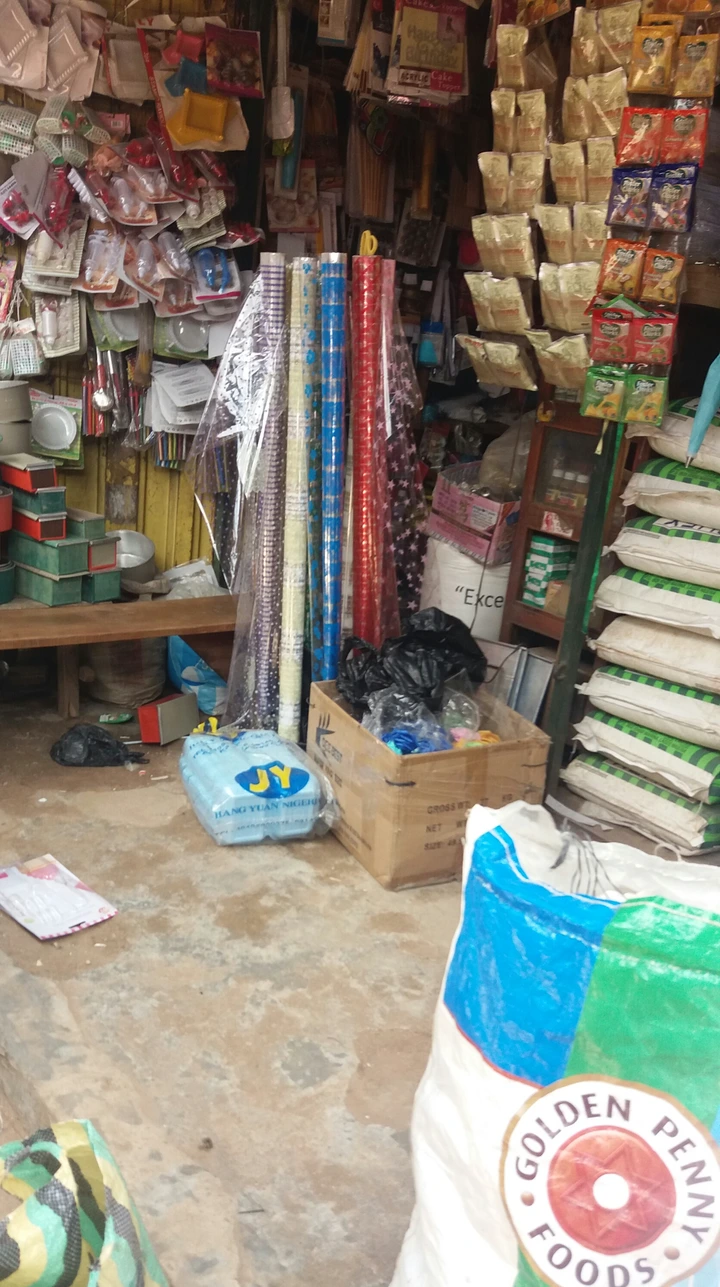 Fruit Business
This is the season of fruits, we have walnuts, water melon, cucumbers, garden eggs, plumbs, avocado pears e.t.c. You can go into this business as it will not be affected by lockdown since people needs fruits to boost their immune system and, it is very lucrative even though it is perishable.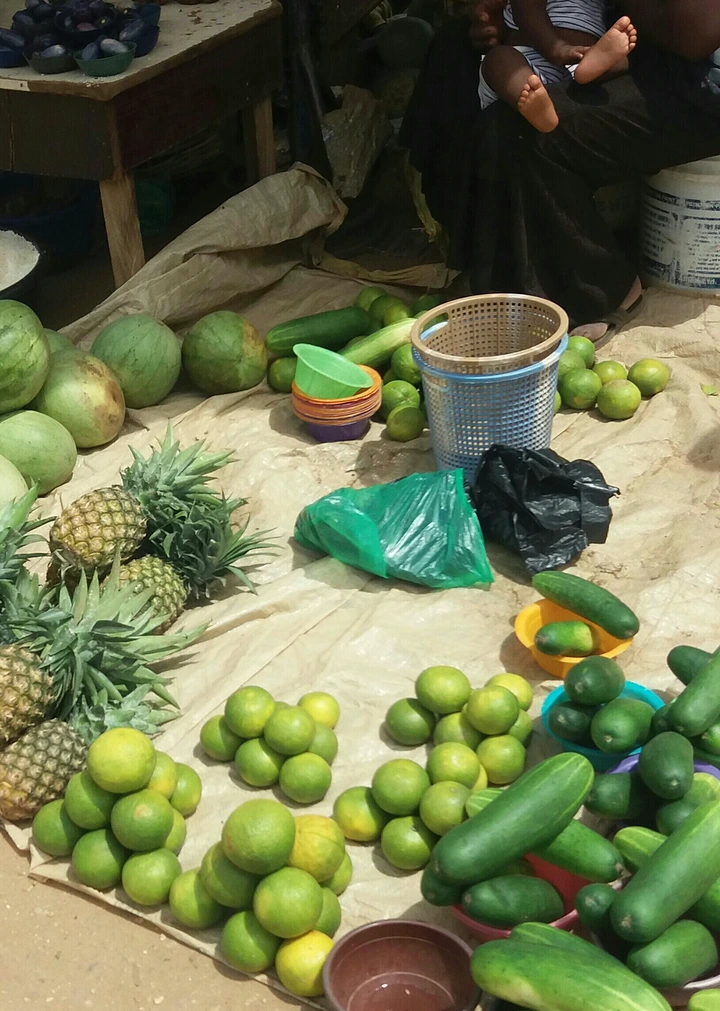 Street Business
There are many street businesses you can do to get a fast return for your investment. It's not about our personality right now, it's about succeeding. Hair dressing is one of the street businesses that are constantly patronized, corn roaster are also well patronized and akara sellers too.
I hope you got something. Share to others. Many are waiting for something like this.