Sports
Three Things Spotted In Ronaldo's First Training Session After Rejoining Manchester United
Three Things Spotted In Ronaldo's First Training Session After Rejoining Manchester United
Cristiano Ronaldo has had his first training session at Carrington today after rejoining Manchester United last month. The Portuguese returned to the club's training base for the first time since 2009.
Reports had it that Ronaldo met with Solskjaer in his office before he was being introduced to the players working hard on the training pitch.
Ronaldo, Jadon Sancho, Raphael Varane were the additions Manchester United made to their squad this summer to challenge for titles this season.
Many analysts have agreed that Ronaldo's arrival could boost Man United's chances of lifting the Premier League this season.
The 36-year-old will mostly be utilized in the front role due to the number of wingers in the Man United squad.
However, here are the three things spotted as Ronaldo trained in Carrington today: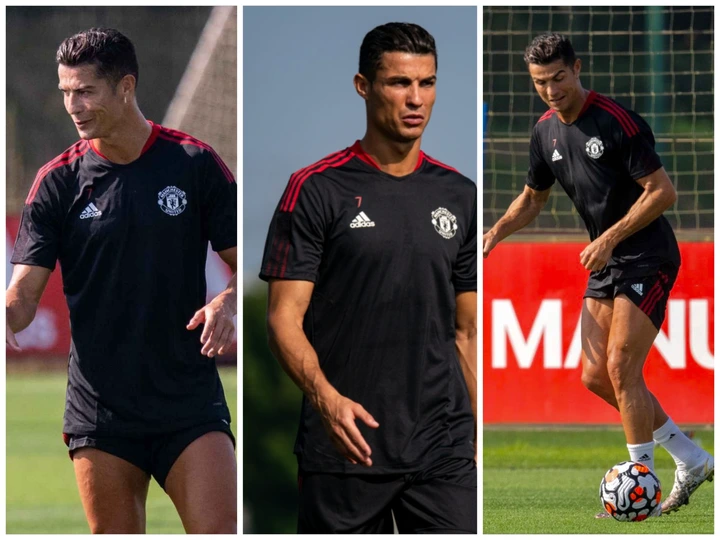 1. Dalot Couldn't believe that he's training with Ronaldo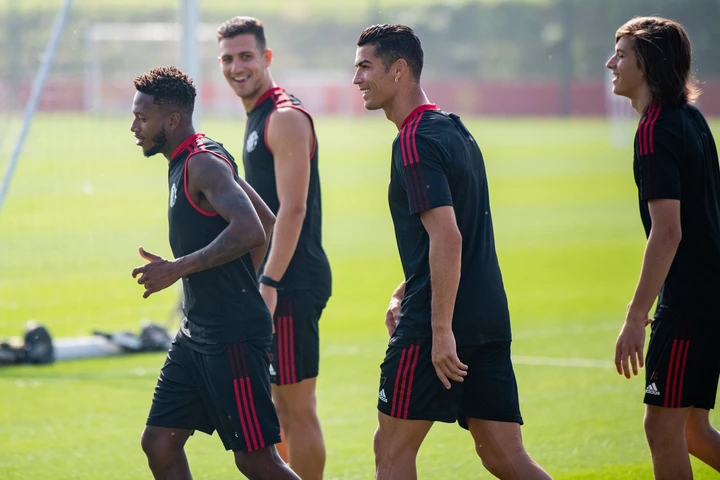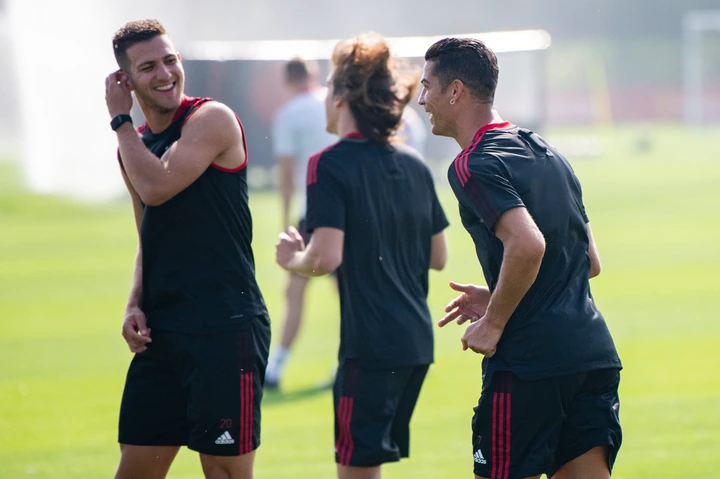 The two above images demonstrated that Diogo Dalot was amazed at seeing Ronaldo In their training base for the first time. He must have been dreaming for a day like this to come to pass.
Dalot and Ronaldo are from the same Country, Portugal. Ronaldo is about 14 years older him. So it's a dream come true for the right-back.
2. Ronaldo Appears To Be Building A Chemistry Already With Solskjaer and Juan Mata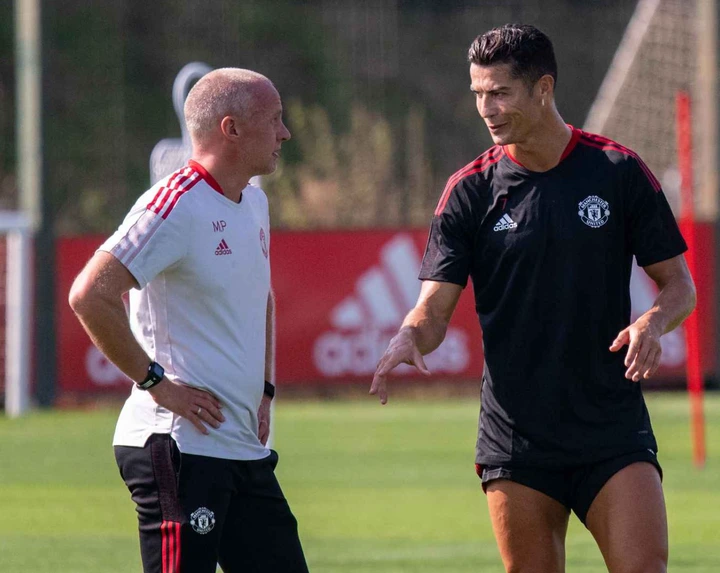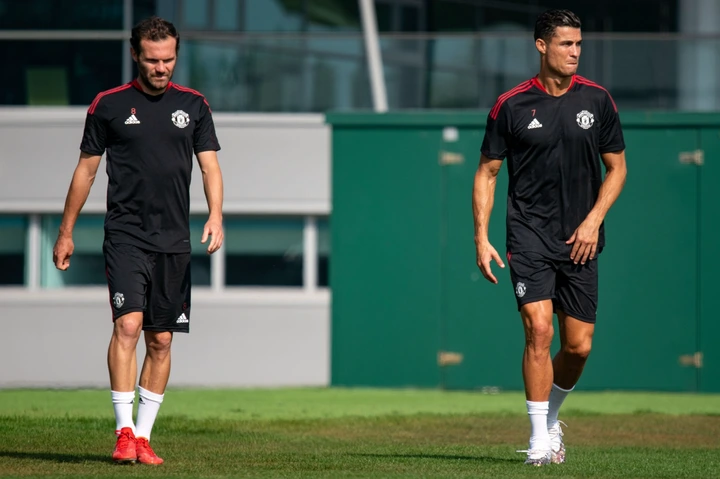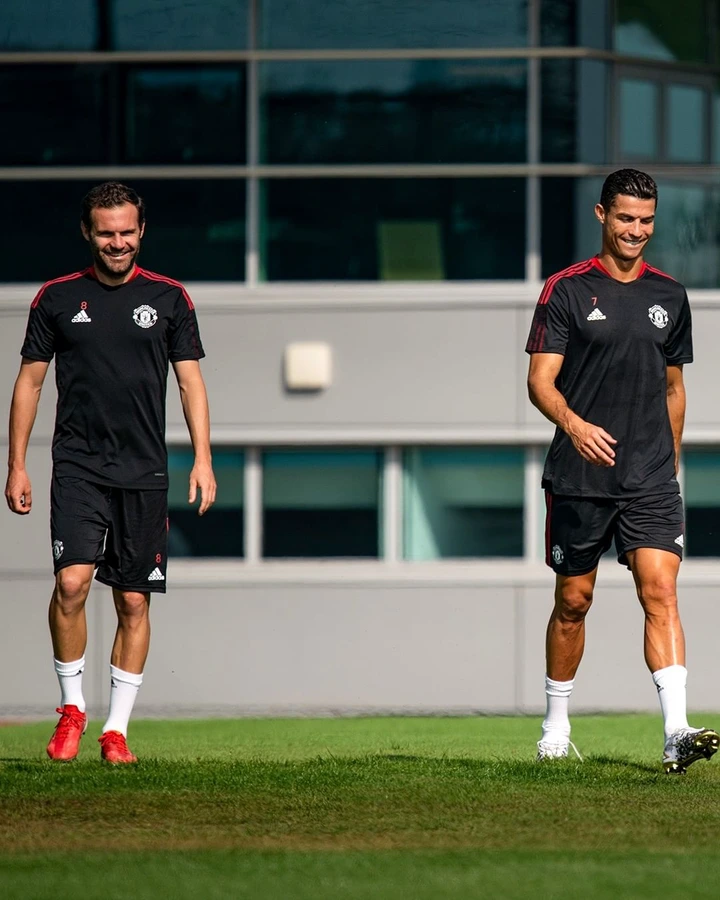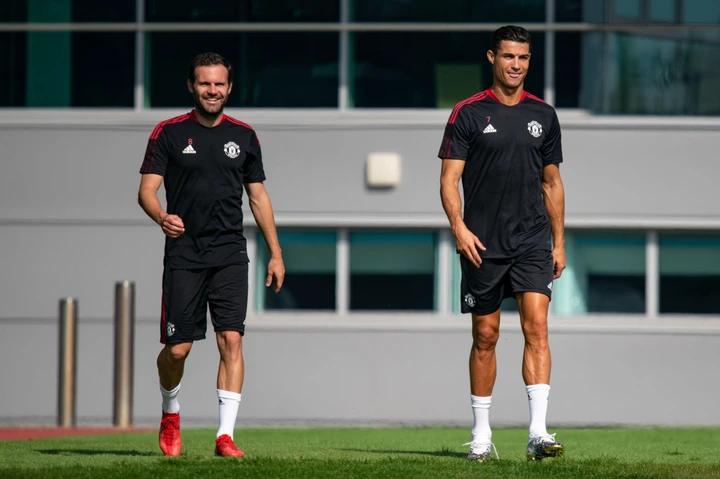 Solskjaer was former Ronaldo's teammate but now he's become his manager so their communication is expected to flow well.
One Player the camera captured with Ronaldo was Juan Mata. The Spaniard and the five times ballon d'or winner were seen discussing and smiling together which demonstrates that they could be building something. The problem now is that Solskjaer doesn't play Mata frequently unlike other players.
3. Ronaldo Quickly Get Himself Involved In Carrington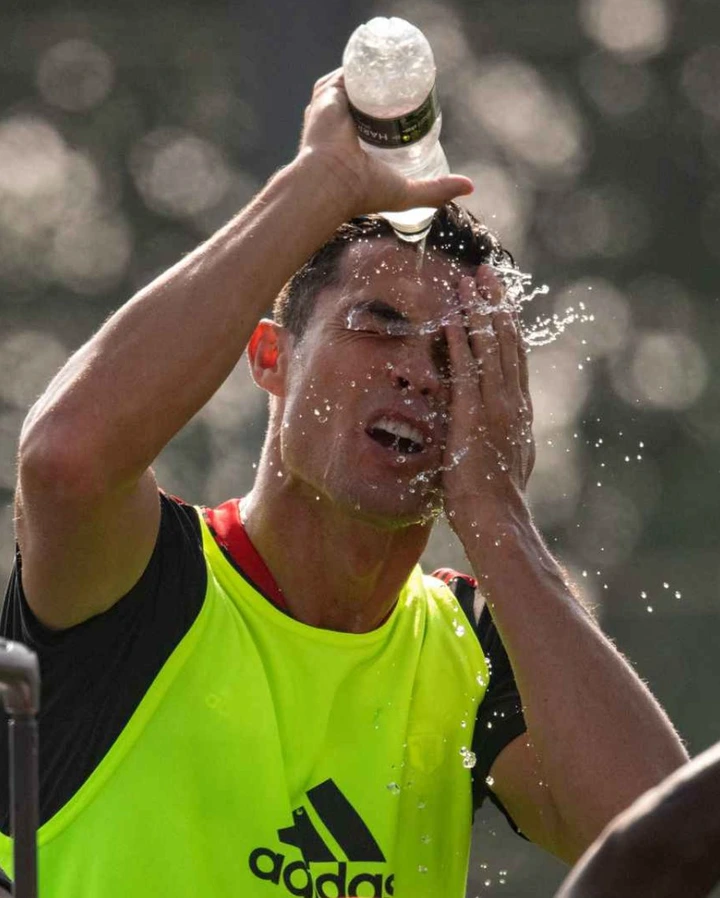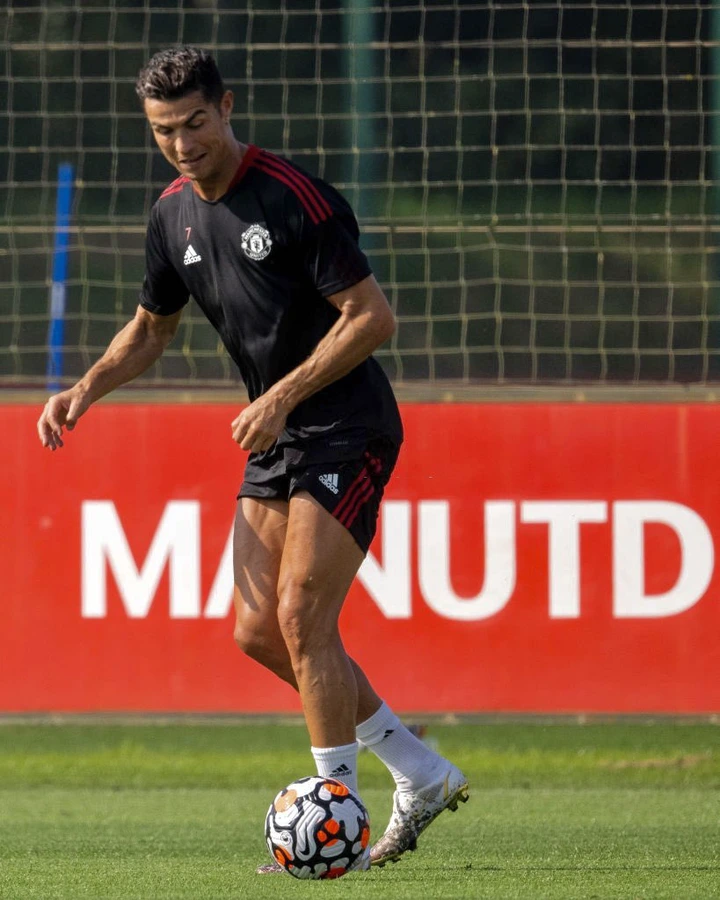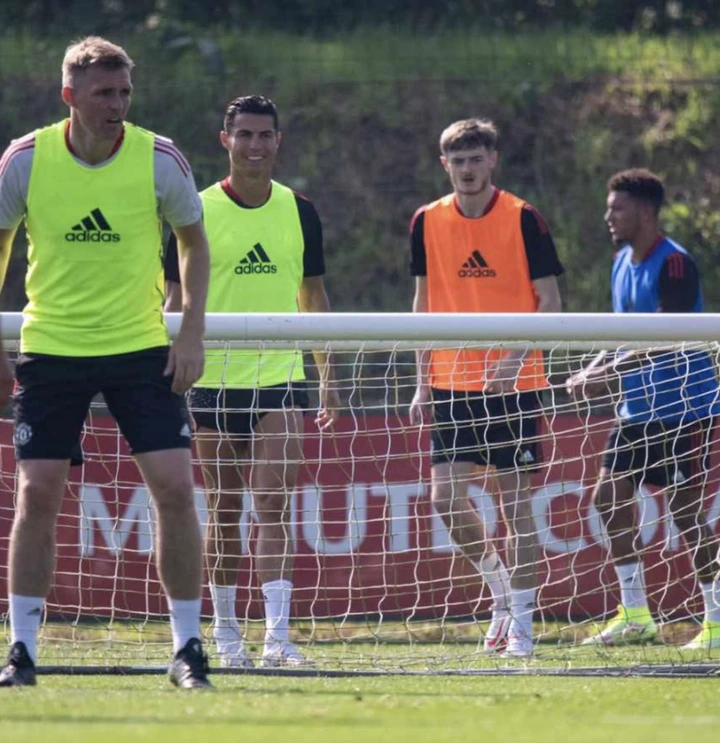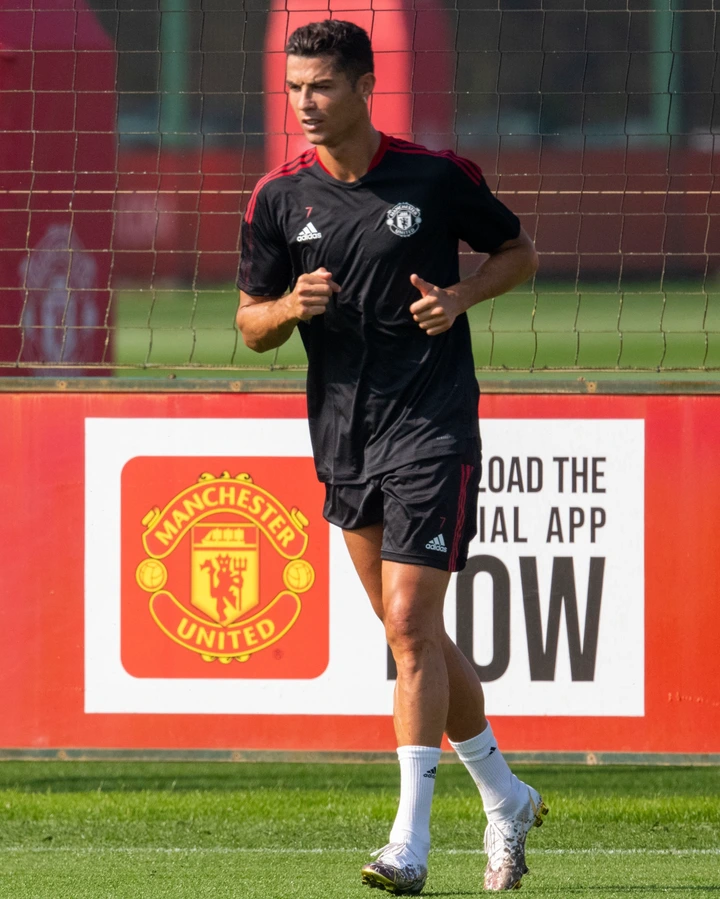 As Tireless and hardworking that he is, Ronaldo has never shied away from that fact. The former Juventus and Real Madrid forward was seen having tenuous training which is a green light that something spectacular will happen this season.
Nevertheless, his first game could come when Manchester United plays Newcastle United this Saturday.